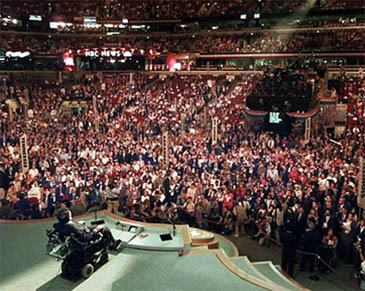 Christopher Reeve, actor and activist, addressing the Democratic National Convention in Chicago in 1996. Courtesy AP
Christopher Reeve, the cinematic Superman who became a real-life inspiration through his painstaking efforts to overcome total paralysis, while speaking out for stem-cell research and other potential treatments, died on Sunday at Northern Westchester Hospital in Mount Kisco, N.Y. He was 52 and lived in Pound Ridge, N.Y.Mr. Reeve was being treated for a pressure wound, a common complication for people in wheelchairs, said his publicity agent, Wesley Combs. These wounds result from constant pressure in one spot, reducing the blood to that area and finally killing the affected tissue.Mr. Combs said that Mr. Reeve fell into a coma on Saturday. The wound had become severely infected, and the infection spread through his body.A riding accident in 1995 had left the actor paralyzed from the neck down. After briefly pondering suicide, Mr. Reeve had become a powerful proponent of causes ranging from insurance reform for catastrophic injuries to unleashing the possibilities some scientists believe lie in using embryonic stem cells for research.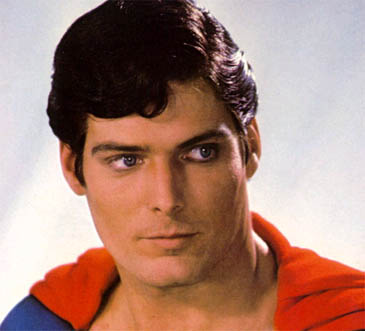 Reeve in Superman movie
As recently as Friday, Mr. Reeve's name emerged, as it often has, in the national debate over stem cell use. In the presidential debate in St. Louis between President Bush and Senator John F. Kerry, the Democratic challenger, Mr. Kerry mentioned Mr. Reeve by name in arguing against the president's position that stem-cell research must be restricted to protect the lives of human embryos.Yesterday, the White House issued a statement on behalf of the president and Mrs. Bush, citing Mr. Reeve as "an example of personal courage, optimism and self-determination."As a young unknown actor Mr. Reeve propelled himself to the status of instant myth by starring in "Superman: The Movie," a hugely popular 1978 picture, then going on to do three successful sequels. Many critics said he exhibited humor and sensitivity, particularly in his portrayal of Clark Kent as the bespectacled bumbler. His own ironic detachment came out in a comment he made while filming the first movie."I prevent an earthquake," he said. "I repair Golden Gate Bridge and Boulder Dam, and I prevent a nuclear explosion in Southern California."He certainly seemed able to. He was 6 feet 4 inches tall, with a strikingly handsome, square-jawed face and a strong athletic build. Even before "Superman," he looked like Superman. Enhancing the image, he performed his own stunts, and off-screen piloted his own plane.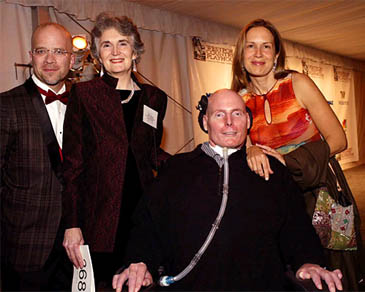 Christopher Reeve (seated) poses with Dana Reeve (right) and others. Courtesy Lynn Hughes
He was determined not to be typecast ("escape the cape," he vowed) and found numerous other roles, including leading substantial parts on Broadway. But it was Mr. Reeve's personal courage in dealing with his paralysis that transcended both his causes and profession, making him a real-life superhero in many minds. By using electrical shocks to stir his numb nervous system and tirelessly exercising, he twitch-by-tiny-twitch was beginning to recapture use of his body. In September 2000 he moved an index finger and the news startled scientists who had not expected to see such progress so long after so severe an accident. Mr. Reeve expected nothing less and continued to improve."You have to take action and stand up for yourself — even if you're sitting in a wheelchair," he said in an interview with Psychology Today in 2003.Such was his progress that Mr. Reeve in February 2003 decided to have surgery to free him from the respirator that had enabled his paralyzed lungs to breathe. Electrodes were implanted into his diaphragm so that breathing could be regulated electronically.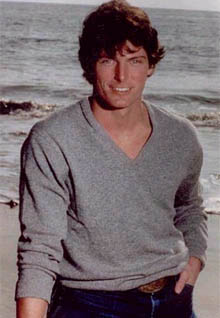 Portraits of Reeve in Movies
But infections ultimately trumped technology, intensive exercise and even steely determination. The slim luck that ad nurtured Mr. Reeve ran out. That luck apparently resulted from the fact that some of his nerves had not been destroyed, scientists suggested. Because they were not dead, they could be revived. Massive amounts of physical activity induced new connections to form and a dormant pathway to revive.And with that recovery came a string of accomplishments since his accident that included writing two books and directing and acting in movies. His extensive lobbying for public health issues helped earn him an award for public service in 2003 from the Lasker Foundation , which gives awards for medical research.In a speech then, Mr. Reeve challenged the medical establishment to regain the sense of urgency shown by the emergency medical technicians who helped save his life."I believe I speak on behalf of patients who are willing to accept failure as a necessary aspect of moving science forward," he said. "We want researchers to think less like academics and more like E.M.T.'s whose primary function is to save lives."Mr. Reeve led by example, as numerous other awards testified. "In the Gloaming," a movie he directed for HBO in 1997, was nominated for five Emmys. His performance in a remake of Hitchcock's classic "Rear Window" won the Screen Actors Guild Award for best actor in a television movie or miniseries.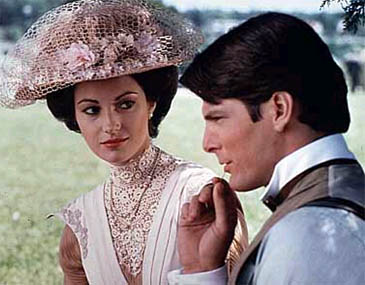 Reeve with Women in Movies
His autobiographies, both favorably reviewed, were "Still Me" (1998) and "Nothing Is Impossible: Reflections on a New Life" (2002), both published by Random House. Christopher Reeve was born in Manhattan on Sept. 25, 1952. His parents divorced when he was 4, and he moved with his younger brother and mother to Princeton, N.J. He began appearing in school plays around 8, and soon became involved in the McCarter Theater, Princeton's professional theater.He was 9 when the McCarter cast him in a Gilbert and Sullivan operetta. This July, Mr. Reeve said in an interview on CNN that the theater became "like a family to me," as he sought to escape his own family's disruption. By the time he was 15, he was a member of Actors Equity and had worked as an apprentice at the Williamstown Theater Festival.He graduated from Cornell University, then studied at Juilliard under John Houseman and roomed with Robin Williams. While at Juilliard he began his two-year run as Ben Harper in the soap opera "Love of Life." He acted onstage at night and made his Broadway debut as Katharine Hepburn's grandson in Enid Bagnold's play "A Matter of Gravity."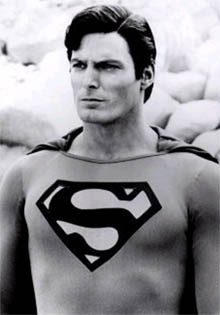 In a generational switch, the following year he played the role of the grandfather in Corrine Jacker's memory play "My Life" at the Circle Repertory company. Then came Superman, a comic book hero who burst on the American scene in 1938. Producers and the director could not settle on a big-name actor who would take the part, so decided to find an unknown. Mr. Reeve at first thought the idea was downright silly and untheatrical, but read the script and loved it, according to "Contemporary Heroes and Heroines, Book III," published by Gale Research in 1998.After being invited back for a screen test, the actor prepared for two solid weeks, experimenting with complete makeup and costume changes for both Superman and Clark Kent. The young actor won the part, and found himself starring with Marlon Brando and Gene Hackman. "Superman" had what at the time was the most successful opening in history.By his fourth and last Superman, "Superman IV: The Quest for Peace" (1987) , Mr. Reeve was helping write the original story for the film. He was also speaking out on many issues from campaign finance reform to recycling garbage in New York City. He went to Santiago, Chile, to demonstrate on behalf of 77 actors threatened with execution by the Pinochet regime.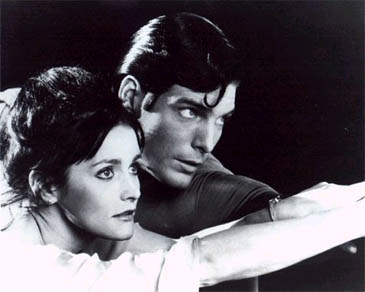 He was known for his often expert pursuit of vigorous sports, including sailing, skiing, scuba diving and competitive horseback riding. Following the first "Superman" film, Mr. Reeve celebrated by sailing from Connecticut to Bermuda. He also flew his plane solo across the Atlantic twice.On Saturday, May 27, 1995, he was engaging in a sport that increasingly captivated him, riding horses in competition. He owned a number of horses, including a chestnut thoroughbred named Eastern Express.The place was Culpeper, Va., where a three-day equestrian competition was taking place. Mr. Reeve was wearing blue and silver riding colors, knee-high boots, off-white breeches and a protective vest and helmet. He and Eastern Express, entry No. 103, were moving harmoniously as they approached a zigzagged, three-foot-high rail jump, the third of 15 jumps.Suddenly, Eastern Express backed off from the jump. Mr. Reeve kept moving, pitching forward over the horse's neck. His head hit the rail fence and he landed on the turf on his forehead. His head dangled, just barely connected to his spine.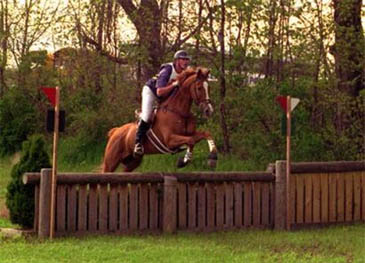 Actor Christopher Reeve makes a jump in a Cross-Country event at the King Oak Farm Horse Trials, Southampton, Mass, in this May 14, 1995 file photo. Reeve, the star of the "Superman" movies whose near-fatal riding accident nine years ago turned him into a worldwide advocate for spinal cord research, died Oct. 10, 2004. He was 52. Courtesy AP
The fall caused multiple fractures of the first and second cervical vertebrae and left him unable to move his limbs or breathe without the use of a respirator.Mr. Reeve said that in the days after the accident he contemplated suicide, but seeing the faces of his wife and family dissuaded him. His wife, Dana Morosi, an actor and singer, yesterday released a statement thanking "the millions of fans" who supported her husband.In addition to his wife, Mr. Reeve is survived by his mother, Barbara L. Johnson; his father, Franklin Reeve; his brother, Benjamin; his sons Will and Matthew, and his daughter, Alexandra. Gae Exton, with whom Mr. Reeve lived for much of the 1980's but never wed, is the mother of Matthew and Alexandra.Mr. Reeve's progress after the accident ranged from very elementary things, like learning to operate his wheelchair by puffing into a tube, to very public triumphs like his tear-provoking appearance at the Academy Awards ceremony in 1996. He often testified before Congress.The Christopher Reeve Paralysis Foundation, which was founded by combining two older organizations in 1998, raised more than $46.5 million for spinal cord research.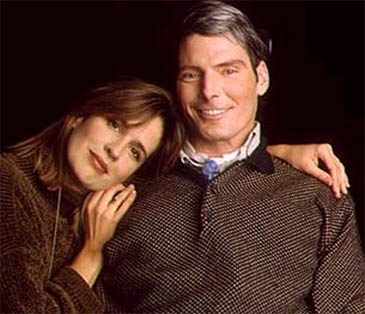 Reeve with Family
In his final years, after the electrodes were implanted on his diaphragm, he spoke of one day getting rid of his respirator altogether. His recovery was considered remarkable because most spinal-injury victims make progress only in the first two years after the accident.One of Mr. Reeve's last projects was directing "The Brooke Ellison Story," about a girl who became a quadriplegic at 11 but rose above her disability to graduate from Harvard. It will be broadcast on A&E in August.Last month Mr. Reeve said on the Oprah Winfrey show that he thought it "very possible" he would walk again. He was asked what would happen if he did not."Then I won't walk again," he said.
The above article is from The New York Times.
For full biography of Christopher Reeve please click.
Other Photos of Christopher Reeve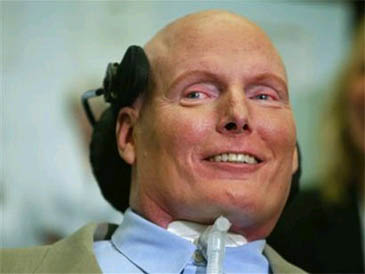 Christopher Reeve smiles during a press conference in this May 7, 2003 file photo, on Capitol Hill in Washington. Reeve, the star of the 'Superman' movies whose near-fatal riding accident nine years ago turned him into a worldwide advocate for spinal cord research, died Oct. 10, 2004, of heart failure while at his New York home. He was 52. Courtesy AP