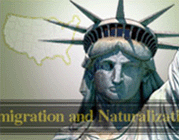 When the INS(Immigration and Naturalization Service) raided the sweet Vidalia onion fields of Georgia during the harvest of 1998, the growers complained to their Congress representatives and senators. The INS quickly stopped the raids. The law is the law but business takes priority.The cheap labor provided by undocumented workers is vital to our economy, yet the federal government is not willing to recognize it officially and create a sensible immigration policy. In the absence of national legislation, many American states are creating their own way of dealing with undocumented workers at the local level.A number of states are beginning to provide appropriates services to undocumented workers because they have been residents for many years and have been paying taxes. California, Texas, New York, Utah, and Washington, for example, allow children of undocumented workers to attend college and pay the relatively low in-state fees. Other states are considering following suit.The ability to drive an automobile is a privilege which many states grant undocumented workers. Utah, North Carolina, Kansas, New Mexico, and Tennessee don't require driver's license applicants to prove that they are in the U.S. legally. They don't require a social security number to apply for driver's licenses, accepting in its place a taxpayer identification number, which is available to undocumented workers.By giving them a taxpayer identification number, the U.S. is saying that undocumented immigrants can work. States allowing them to drive legally are merely following with the logical next step.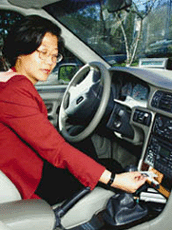 The government of Mexico has also been helping by issuing a matr??cula consular to its citizens living in our country, which is increasingly being accepted by many states and local agencies. The I.D. cards identify the bearers and are accepted by American banks, hospitals, and even police departments.The cards allow the bearers to open bank accounts and not carry a lot of cash in their pockets, which can cause robberies and create crimes. The cards enable police to identify them and save a lot of time in an investigation. At the same time, the cards encourage people to report crimes and cooperate with officials. States that accept the matr??cula consular provide assistance to undocumented workers at the practical level but also give them a measure of dignity as human beings. In addition to Mexico, some other countries are considering providing similar cards to their citizens living in the US who may not have other forms of identification.
To be sure, not everyone is in favor of assistance to undocumented workers since they have committed a crime by entering the U.S. illegally. People are afraid that rewarding illegal behavior will encourage more of the same. New Jersey, Virginia, and West Virginia recently passed new laws restricting undocumented workers' ability to get driver's licenses. Some other states are not willing to accept the matr??cula consular since there have been some cases of fraud. Of course, there is some fraud in just about anything. There is plenty of fraud with credit cards. Yet, no one is suggesting that they be banned because some people use them to commit crimes.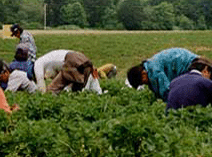 The crime most undocumented workers have committed is due to a hunger for minimum wage jobs. In a way, undocumented workers are allowed to commit the crime because American companies hire them. If jobs were to disappear, undocumented workers would quickly go back to their home countries. Not too many people speak up for undocumented workers. Undocumented workers don't have the resources to hire lobbyists and influence elected officials. They don't make significant financial contributions to candidates for political offices and expect to be repaid after the elections. Yet, you have to admire their initiative and perseverance. As the federal government has tightened the "easy" entry points through Operation Gatekeeper, the journey into the U.S. for undocumented workers has become more difficult and even more dangerous. Those braving it have to make use of smugglers and have to pay up to 2,000 dollars. Sometimes the trips end tragically. Nevertheless they keep coming. It's easy to understand their drive which is not very different from that of immigrants from other countries now and in the past.When the children and grandchildren of undocumented workers become integrated into American society and look back at their ancestors, they'll see the same kind of heroism of all immigrants to the U.S., regardless of whether they entered the country 50 years ago or 10,000 years earlier.