Business
If Germany Is to Avoid Financial Collapse, Should It Act More like the US?
By Clem Chambers
Senior Markets Correspondent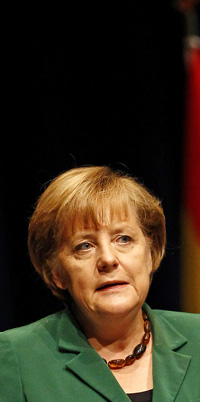 German Chancellor Angela Merkel
It is difficult to tell whether the euro crisis has actually begun, let alone reached an end game. The vista that has opened up in the last few days is truly epic. It appears the bail-out of Ireland and Portugal followed by the implosion of Greece was merely an overture. Now, as Italy flounders, the opera can really get started. When the cowboy has set up his camp in Indian territory the old timer in the posse will say, "it's quiet, too quiet." This is a prelude to the battle ahead.Last week it was just that; quiet. There was no great conference, great show of strength or solidarity. No leaders stood on a pedestal and announced "this stops here". Instead, proposed actions have been leaked through the press. From a certain perspective the official silence was welcome. Every second-rate European governmental personality has of late felt at leave to make a personal policy statement on the Euro crisis, which has only added further confusion and consternation to the story.In modern politics, only the anointed speak, and then only the agreed line. Talking out of turn is a way to end your political career at a national level, but at the European level this media discipline has broken down. This new silence is due to fears now turning into reality. When reality strikes, people become scared to risk being remembered for rhetoric.Germany has been basking in super-low interest rates. Bond holders have dashed to it for safety. Everyone has assumed economic powerhouse Germany will be the saviour for disrupted Europe.That Germany is an economic bastion is a given. Yet, like many assumptions, it doesn't look so clear cut when examined.Germany is not exactly broke but it has an 80% debt to GDP. As 40% of GDP is government spending that makes its debt 150% of "real" GDP. (GDP includes government spending, but governments don't make wealth, they redistribute it.Debt is repaid from private sector tax receipts, so the GDP number is frighteningly misleading and the debt, in practice, much higher.)With the fabric of European solvency coming undone it's no surprise bond buyers are no longer keen to buy German debt at 2%. It's better to take cash somewhere else where "credit default swaps" are honoured and the whole platform for the local currency is not coming unglued.However, we should not get carried away; at the beginning of the year Germany was paying 3.5% interest on ten year debt, so the fact lenders are shying away from 2% is hardly surprising. What it does show is that the bony finger of the debt crisis is beginning to point at all European nations. France is clearly feeling the onset of the contagion. If it falls, the endgame begins.The big question is "why will Germany not pull France to safety"? It's becoming clear Germany itself does not feel like a haven. The country does not think it can rescue anyone but itself. Meanwhile, the US has no such qualms; it has already ridden to the rescue with a dollar-swapping facility to allow Europe to get Dollar funding. This kind of big picture courage is what Europe expects from Germany. It will get no such thing.A cynic would say Germany is not bust but the US is. Yet Germany will suffer drastically if its trading partners fold. It too, will end up with 7-9% interest rates to fund rolling debt. It, too, will be crippled by recession.The story is an old one. The current government of Germany will lose power if it bails out Europe. Few politicians will leave office on the principle of doing the right thing, when weighed against the wishes of its people.Between now and Easter, Europe is set to meltdown amidst a slow avalanche of rising interest rates. And, like a proper opera, this drama is very unlikely to have a happy ending.

Related Articles
"A Falling Euro Means Serious Reflation"
4 Trillion Needed to Fix Europe Crisis
Solutions to Europe's On-going Debt Crisis
If Japan Can Survive for Generation on 200% ...
Finger of "Euro Doom" Is Now Pointing at Spain
Yawning Trade Imbalances Are Driving the ...
Money Flows Like Water
Policy, Money Flow Are Driving the Market
Resetting the Debt Mountian
Three Questions Facing Capitalism
New Year Will Bring More Volatility in Market
Markets Remain Volatile as Europe Seesaws ...
World's Economy on Course for a Crash
With Italy Now Teetering on Cliff Edge, ...
Last Week's Episode of Saga That Is Euro ...
As Euro Crisis Rises to Finale, Economic and ...
EU Must Follow UK's Lead for Credit Crisis
Political Inertia Edging Europe to Economic ...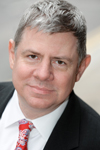 Clem Chambers serves as Senior Market Correspondent for The Seoul Times. He has been writing investment columns for a number of international media including Wired Magazine, the Daily Mail, the Daily Telegraph, the Daily Express, the Scotsman, and Forbes. He can be reached at aliceh@advfn.com His website is advfn.com