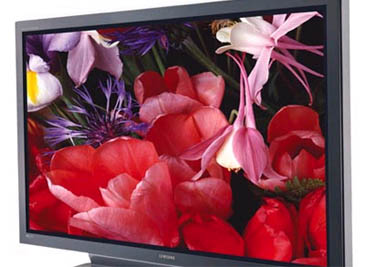 Samsung Spn-4235 42-inch Wide Screen Plasma Flat Panel Monitor
Falling flat screen prices have hit Samsung's quarterly profits. The company saw its third-quarter profit fall to 2.69 trillion won ($2.35bn; £1.3bn) from 3.13 trillion won in the second quarter. Lower prices for the flat screens used in televisions and computers are hurting Samsung and its rivals, analysts said. Profits at Samsung did however rise 46 percent in the third quarter from the same quarter last year. Falling profits have also been seen as proof that rising oil costs are denting consumer spending. Samsung's senior vice president Chu Woosik described the present business situation as "challenging." The chip maker said it expected global computer shipments to increase by 14% in the fourth quarter from the third quarter, a reflection of the rebound in demand for its chips.
The above article is from BBC.