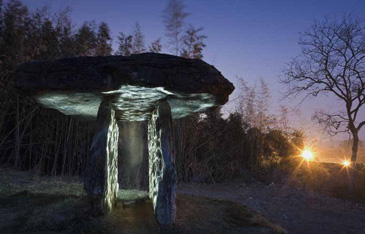 Pohribny Jan's work
The exhibition of Czech photographer and artist Jan Pohribny will be held at Czech Information Center (CIC) in Seoul on March 7, 2012, the Czech Embassy in Seoul announced on Feb. 28, 2012.During the exhibition period some 20 works of his supernatural photos taken around Europe and South Korea will be displayed. Pohribny will not come to South Korea for his exhibition.The exhibition is organized by Czech Ambassador to South Korea Jaroslav Olsa Jr. Opening ceremony will be held at Czech Info Center
on the third floor Castle Praha Building in Hongdae area of Seoul at 6:30 p.m. on March 7, 2012.
Czech beer and wine will be served after the opening ceremony.For participation or details embassy.kultura@gmail.com
Who Is Jan Pohribny?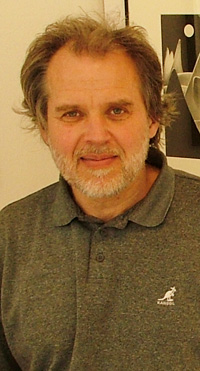 Jan Pohribný in Prague in 2011
Czech photographer and artist Jan Pohribny specializes in the fields of design and illustration photography.He teaches at the Institute of Creative Photography at the Silesian University in Opava, Czech Republic. Julian Richards is an archaeologist, writer and broadcaster with a great interest in Stonehenge and associated sites throughout Europe. Since 1986 he works as a free lance photographer-artist. His specialty is design and illustration.He cooperates with a number of leading agencies, companies and magazines at home-country and abroad.
Since 1990 he is a member of Professional Photographers Association and a member of Prague House of Photography, where he acted (1992–1997) as a lector as well as main coordinator at Summer Workshop Program of PHP.He is also a member of its executive board and a founding member and president of Society for Únětician Culture Renovation.Since 1998 he works as part-time teacher at Silesian University, Institute of Creative Photography. He leads a number of workshops home and abroad.He lectures regularly at Polytechnic Art School in Imatra (FIN). In 2006 he was working as artist in residence in Etelä - Savo region in Finland.Jan Pohribný was born in 1961.