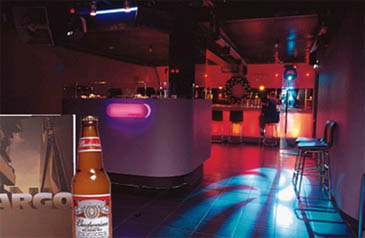 Inside view of a club in Hongdae area of Seoul
Beneath cloud nine rhythm and backstabbing beats clubbers unite. "Love or Loathing" brings together a night of Deep House at club MWG (Myongwolgwan) in Hongdae area of Seoul.Hongdae is known by all in Seoul for it's clubs, music and individual style. The young and trendy descend upon it week in week out, hoping to enter the fold and find the tunes and tonics that will take them through to dawn.The history of dance music in korea began in the area with a handful of clubs catering to the growing dance audience in the 1990's. Starting with MWG, Matamata, M.I., and a string of others.All found their place within the scene and each offered it's own flavor. However, in the last year a revolution occurred and the much awaited "super club" Ohoo opened it's doors drawing on mass from the formerly diverse and vibrant scene.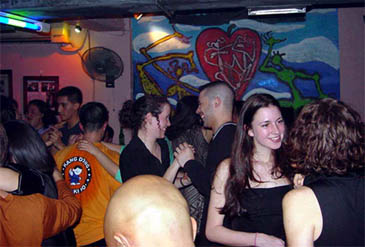 A club scene in Hongdae area of Seoul
However, the counter revolution has begun. Starting where the scene all began, in MWG. Under the vibrant management of Mike Holliday, the club is fighting back drawing in Koreans and foreigners alike.The past month has brought such nights as the crazed "Guess Who?" and DJs who want that more intimate vibe. The latest offering coming Friday, Oct. 22, 2004 in association with Sonorous Sounds is "Love or Loathing."The party is offering up high caliber Deep House DJs, such as NONI (USA), JEF (USA), C.DEUCE (UK) and the local talent of SMIN and MUN, the motto being "A Night to Unite" Mike Holliday.With the cover set at the standard 10,000 clubbers are offered the usual free drink along with a "Love or Loathing" packet containing ten cards to be given to mates, buddies, lady friends and randoms. Let the revolution begin once more.