National
Korean Air's Apology Timely
Korean Air Calls Africa "Primitive" In Its Advertisement
By Benson Kamary
Associate Editor & Writer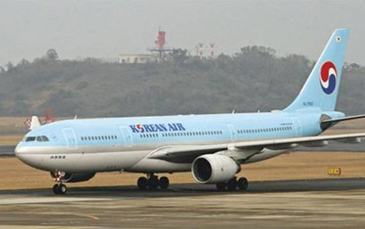 Korean Air launched nonstop service on June 21, 2012 from Seoul Incheon to Nairobi in Kenya. The new service to Nairobi, a 13-hour flight, is operated by A330-200 aircraft with a total capacity of 226 seats.
As Korean Air commences the much awaited direct flights between Seoul and the Kenyan capital of Nairobi this Thursday (on June 21, 2012), there has been great excitement and expectations from Koreans and Kenyans alike. Korean Air becomes the first airline to operate direct flights from Northeast Asia to Nairobi, the gateway to East Africa as well as the hottest destination in Central and Southern Africa. Kenyans in Korea through their organization, Kenya community in Korea, have lauded the venture as a well-timed and as a significant building block to the Kenya-Korea bi-lateral relations established in 1964. For Kenyans in Korea, majority holding return tickets, the direct flight is indeed an experience to look forward to. Korean Air has shortened flight time considerably from about 20 hours to only 14 hours.In the last edition of "Jambo Kenya Korea," a newsletter published by Kenyans in Korea, the main story centering on the Korean Air adventurous spirit. The publication termed Korean Air "The Pioneer." In the past months the airline has done a great job in an attempt to promote its services around the globe involving the fleet of 147 aircraft and about 400 flights per day to 119 cities.However, a recent online advert with the word "primitive" in it certainly offended many Kenyans at home and away. The section of the advert which generated a sizeable online uproar on social media reads in part: "Fly to Nairobi with Korean Air and enjoy the grand African savanna, the safari tour, and the indigenous people full of primitive energy." The use of the word primitive was not taken politely and reaction from Kenyans was speedy, harsh, or regretful. They even opted to define the word "primitive" from the Oxford dictionary to substantiate their understanding of the English language which is also Kenya's national language. The timely apology by the Korean Air is of course welcome and the replacement of the offending advert appropriate. As a number of news channels picked up the advert's contents and online reactions, most Kenyans here hope that the error was indeed a translation mishap, but still wonder how such a respectful airline would naively stumble in the manner it did. As they say, "human is to err." Apology accepted, and investigation initiated as promised by the airline, no doubt the design teams behind advertisements have learnt a great lesson. Some, in their criticism, have read advertising gimmicks in the whole issue. I utterly disagree at least from my little but sufficient understanding of Korean culture and language. I am convinced it wasn't intended. This takes me back to my college days where as an advertising student; my professor minced no words whenever he taught ethical principles of advertising. Quoting Bill Bernbach he often reminded us that, "It is little less than useless to employ a so-called gimmick in advertising... Tell the truth. First, it's a great gimmick. Second, you go to heaven. Third, it moves merchandise because people will trust you."At the close of the day, Kenyans in Korea still hope that the advert error will not negatively affect your genuine business interest in Kenya or injure the cordial relations they have had so far between Kenyans and Koreans. So, as the aircraft begin landing and taking off from Nairobi and Seoul, may the passengers explore the grand African savanna, safari tours and the rich cultural heritage of Kenya and in deed Africa. It might be an experience that will wipe out what George Kimble describes as "our ignorance of Africa" being the "darkest thing about it." It will be, also, Africa they've never seen on television.

Related Articles
Welcome to Africa Madam President!
My Take on "Hell Joseon" Narrative
Kenya Community Holds Historical Retreat in ...
World Education Forum Could Enrich ...
Revamp Media's Perspective of Foreigners
Terrorists Came to Maim Kenyans But Instead ...
Madam President, Please Don't Snub Africa
Big Task Awaits New African Union Leader
World Bank Presidency and Moral Aspiration
College Entry Exams and Inconsolable Desire
World Should Back Kenya's Mission in Somalia
South Korean Experience Inspires Foreigners to ...
S. Korea Can Still Attract More Foreign ...
Wangari Maathai: Audacious Woman of Her Time
Zambia: Slow But Sure, New Sunrise Goes Up
Nairobi Fire Tragedy: A Call for Urgent Safety ...
IAAF False Start Rule Rips Athletes of Their ...
Record Holder David Rudisha Gives Kenya a Gold ...
Kenyans Make History in Marathon Sweep
Kenyans Awed by Daegu Ahead of IAAF World ...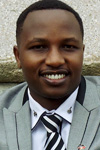 Benson Kamary, professor of Tongmyong University in Pusan, serves as an Associate Editor & Writer for The Seoul Times. Based in Busan, South Korea, the Kenyan professor also serves as chairman of Kenya Community in Korea (KCK). He can be reached at bkamary@yahoo.com