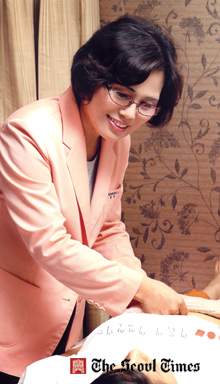 President Lee Eun-Mi of Natural Oriental Medical Clinic takes care of a patient at her clinic in Seoul.
Foreign tourists pour into Seoul for various medical treatments as South Korea's reputation as a medical power grows on the strength of Korean Wave.In particular an increasing number of foreigners visit Seoul in hope of finding ways of curing their diseases uncurable by the Western medical skills.In the vanguard of the Oriental or traditional Korean medical treatments for the foreign medical tourists is President Lee Eun-Mi of Natural Oriental Medical Clinic in Myong-dong downtown Seoul."I plan to create a special clinic for the foreigners," Lee said. "Currently many of our customers are tourists from Japan"An authority on obstetrics and gynaecology (OB & GYN), Lee specializes in ailments including irregular menstruation, infertility and menopausal disorders.Her expertise includes a special treatment using acupuncture."As aforementioned, I plan to set up a hospital for medical tourists," she added. "I want to treat foreign patients with both Western and Oriental medical treatments"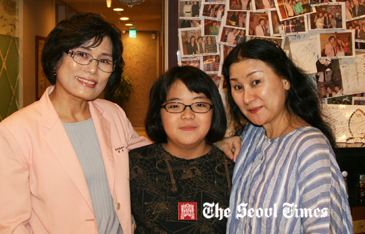 President Lee Eun-Mi (left) of Natural Oriental Medical Clinic poses with her Japanese patients at her clinic in Seoul.
Lee said that the number of foreign patients visiting her clinic decreased after she moved her clinic to the current localtion from Apgujeong area, a mecca for medical tourists in South Korea.
"But, very recently many Japanese patients are coming to my clinic," Lee said."And I expect even more medical tourists from Japan in the future"Lee said that there should be more medical experts specializing in Japanese medical tourists.Lee's Oriental clinic deals with female diseases, dermatology, and cosmetics. She also runs special programs for obesity and anti-aging.She appears on TV frequently as expert of Oriental medicine. Last year she was invited to Fuji TV in Japan for a morning program.Lee has authored as many as 13 books "An Honest Woman Is a Good Lover,' ,"Skin Care by Your Own," "An Oriental Diet," "A Woman Who Know How to Love Herself," and "Book for Hair Loss."