National
Latino Population Increase: Good News
for Democrats
Special Contribution to The Seoul Times
By Domenico Maceri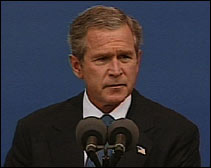 Democratic presidential candidate Al Sharpton reminded Latino elected leaders at a recent forum in Phoenix, Arizona, that George W. Bush is wrong in both English and Spanish.Sharpton did not speak Spanish at the meeting but the other Democratic presidential hopefuls did as they made a symbolic gesture to capitalize on the increasing Latino vote. The latest figures from the U.S. Census Bureau reveal that as of 2002 there were 38.8 million Latinos in the country, representing 13 percent of the entire population. It is expected that the number of Latino voters will reach 14 million in the 2004 election, twice the number of 2000. That is very good news for Democrats for a number of reasons. A survey conducted by the Pew Hispanic Center and the Kaiser Family Foundation found that 49 percent of Latinos are registered Democratic, 20 percent Republican, and 19 percent independent. And if independents who "lean" to one of the two parties are taken into account, the figures become 56 Democratic, 25 Republican, and seven independent. The exception is Cuban Americans, but that is not a very significant number since they represent only four percent of the Latino population. Asked about who is more concerned about Latinos, the same survey found that Democrats beat Republicans by more than four to one. The issues dear to Latinos suggest areas which could labeled "Democratic turf." The top three concerns for Latinos are education, economy, and Social Security. Which party can better deal with the economy? Again, the survey found Latinos favor Democrats(53 percent) over Republicans(27 percent). Healthcare for all is also an important issue on which Republicans get low marks from Latinos. Although Latinos make up only 13 percent of the U.S. population, they represent 35 percent of the uninsured. President Bush's tax reductions in each of the last three years leave Latinos cold. Lowering taxes is not a major concern for Latinos. In fact, more than 55 percent would be willing to pay higher taxes to receive government services. On social issues Latinos are more conservatives than whites, which should provide an opening for Republicans. Yet, Latinos are not much more socially conservatives than African Americans. Since African Americans vote largely for Democratic candidates, would the issue be enough to push Latinos to behave any differently?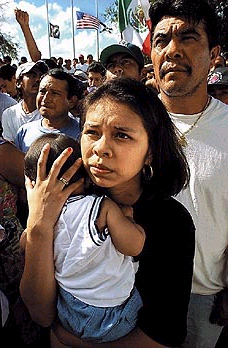 In the presidential race there is also bad news for Republicans among Latinos. Another recent survey by Bendixen and Associates for the New Democrat Network found that Latinos favor a generic Democratic nominee over George W. Bush by 14 percent. When all voters are taken into account, on the other hand, the generic Democratic nominee is running 10 points behind the President.Bush did a little better than previous Republican presidential candidates with Latinos in the 2000 election, receiving 35 percent of their votes. But since he has been president he has done little that may improve on that record. Although he had floated a number of proposals to improve the status of undocumented workers in the U.S. and regulate the flow of migrants from Mexico, little has changed. The relationship with Mexico has been cool particularly in light of Vicente Fox's lack of support for the Iraqi war. In essence, Bush has given Latinos little reason to vote for him. It's no wonder that a recent New York Times/CBS News poll found that only percent of Latinos would reelect him. That is not to say he could not turn things around and peel Latino votes away from Democrats. If he nominates Alberto Gonzales, his White House counsel, to the Supreme Court, Bush could point to something very visible that could sway Latinos. However, the nomination of Gonzales is not without risks because he is a moderate and the right wing of the GOP has already come out against such a move. Barring some significant change, Bush may have little left except to use his limited espanol since language is an important issue for Latinos. The New York Times/CBS poll found that 1/3 of Latinos would be more likely to vote for a candidate who speaks Spanish. The danger is that in the absence of substance, what Bush will say could be easily interpreted as empty palabras. Of course, the election is still a while away and things can change considerably. As of now, the best hope Republicans have with Latinos is if the Democrats rest on their laurels and Latinos stay home on election day.

Other Articles by Domenico Maceri
Julián Castro's Monolingualism: a ...
Biden's Immigration Plan: Between Trump and ...
Legal and Illegal Immigration: A Winning ...
World Cup: Beyond the Soccer Field
John Kelly's Fails English and History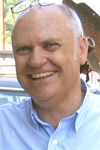 Domenico Maceri, Ph.D., UC Santa Barbara, teaches foreign languages at Allan Hancock College in Santa Maria, CA. His articles have appeared in many newspapers including Los Angeles Times, Washington Times, Japan Times, and The Seoul Times. Some of his stories won awards from the National Association of Hispanic Publications.