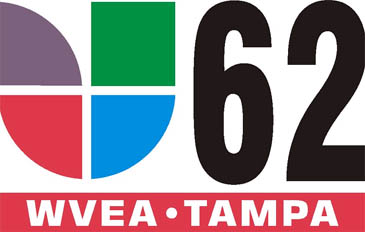 Univision, Spanish using network TV
Univision is the No. 5 network in the United States, behind ABC, NBC, CBS and Fox. Of course, there is a difference between these five networks. They all broadcast in English except for Univision which uses Spanish.The popularity of Univision is due to the size of the Spanish-speaking population. There are about 30 million people in the U.S. who speak Spanish. That figure would place the U.S. at number five among the 23 Spanish-speaking countries, behind Mexico, Spain, Colombia, and Argentina.It is pretty obvious to anyone paying attention that Espanol has become a very important language in the U.S. Does that mean that we are a bilingual country?Actually, the U.S. is not bilingual, it is multilingual. Although English has been the major language for much of its history, many other languages have been part of America's linguistic landscape.At one point, early in American history, there was even some talk of making German the official language because of the great animosity toward the British.Even today 329 foreign languages are spoken in the U.S. Some languages have very small numbers of speakers. Americans have probably never heard of Zuni, Cushite, Amharic, or Hidatsa. Yet, America holds among its inhabitants speakers of these languages.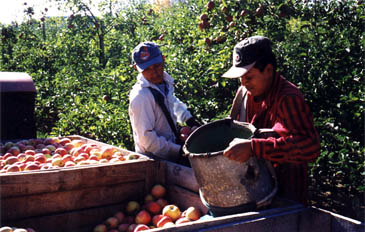 Latino workers in the United States
Spanish towers over these languages. The Latino population in the U.S. is roughly 40 million and about 47 percent of them are Spanish dominant and 28 percent are bilingual. The use of Spanish is visible in all areas of American culture. Major American companies use Spanish to attract customers. AT&T and other phone companies ask you to choose between English ad Spanish when you use a phone card. ATM machines ask the same question. Commercials by American and international companies are ubiquitous in Spanish language radio and television.Inevitably, government services have become available in Spanish. That includes information but also driver's license tests in Spanish, medical care, etc.The increasing importance of Spanish in the U.S. causes concern. Some people believe the U.S. is headed to become a fully bilingual country like Canada.The comparison with Canada does not hold water because the vast majority of French speakers are concentrated in the province of Quebec. Spanish speakers in the U.S. are scattered throughout the country although there are high concentrations in California, Texas, Florida, and New York.In addition, French is the majority language in Quebec and education in French is available from kindergarten to university levels. You can become a doctor, an engineer, an architect, or a lawyer in Canada by knowing just French.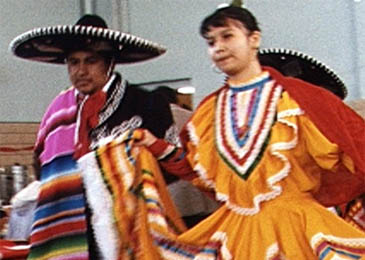 Latino people in the United States
In the U.S. it's another story. Although some education is available in Spanish in the lower grades, in colleges and universities, programs are available only in English. Thus the pressure to learn English is strong if you want to get ahead and join mainstream. English thus replaces Spanish in a generation or two among Latinos. A survey of the Pew Hispanic Center found that 61 percent of Latinos born in the U.S. are English dominant, 34 percent are bilingual, and only 4 percent are Spanish dominant. By the third generation 78 percent are English dominant and 22 percent are bilingual. The trend is clear. The movement toward monolingualism is inevitable.Spanish, thus, is no different from other immigrant languages. Hispanics learn English at the same rate as other immigrants of the past.Although Latinos learn English, the importance of the Spanish language in the U. S. will continue as long as the flow of immigration from Spanish-speaking countries remains strong.If the economy of Mexico and South America eventually becomes strong enough to provide jobs and opportunities, people will stay home. The result will be a significant rise in their purchasing power, which will add value to Spanish even if its role in the U.S. would diminish.Whatever happens, knowledge of Spanish is very valuable. Americans would be smart to realize that and start learning it. See you in my Spanish 101 next semester.