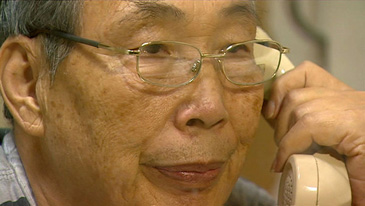 In a jailhouse interview with WFAA's Rebecca Lopez, 75-year-old accused killer Chung Kim said he acted in self-defense in shooting one Dallas neighbor and denied killing the man's fiancée, a mother of five.
The 75-year-old Korean-American man accused of killing the black couple in Dallas, Texas, said that he acted in self-defense when he was threatened by the black man at gun point, reported Dallas County News on Feb. 6, 2013.The following is the full story of the news.The elderly man charged with fatally shooting his neighbors at their apartment complex in the 6100 block of Abrams Road on Feb. 4 (Monday), 2013 denied killing Michelle Jackson, and said he acted in self-defense when he killed her fiancé, Jamie Stafford.
According to an arrest warrant, Chung Kim, 75 — incensed that Jackson and Stafford put dog feces near his front door — shot Jackson as she stood on her balcony above his first-floor apartment. He then stalked upstairs and fired at Stafford, the warrant says, who was attempting to escape through the back patio door.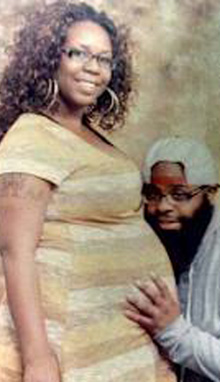 Michelle Jackson and her fiancé Jamie Stafford was killed by the 75-year-old Korean-American man Chung Kim, who was enraged by the dog droppings caused by the couple.
The victim jumped to the ground from the apartment, but Kim met him after his fall, standing over him and fatally shooting him, the warrant says.
In a jailhouse interview with News 8 on Wednesday, Kim denied the details of that report, and said he did not kill Jackson. Kim argued that he opened his front door and found the feces. He said he shouted for Stafford to come down to his apartment.
"He said, 'OK I come back.' When he come back, he bring a gun and point it at me... he pointed gun at my head," Kim said.
He then said he wrestled the gun away from Stafford using martial arts that he learned while serving in the military. Kim said Stafford had a holster in his left hand and the gun in his right. He said when he took the gun, Stafford fled and dropped the holster.
"I know martial arts, and I know I'm going to die anyway. People die at 76 years old, but I don't want someone to kill me," he said. "So I take his gun and kill him."
Dallas police have sent the murder weapon to the Bureau of Alcohol, Tobacco and Firearms for forensic testing and have not received the results.
Kim said after shooting Stafford, he "went to blank" and doesn't remember what happened afterwards. However, he repeatedly denied killing Jackson, and disputed the reports of any longstanding feud between himself and the two people he's charged with killing.
"That's a lie; someone making lie because they are prejudiced," Kim said. "This guy was really prejudiced. I'm Korean; he talked to me in really bad language," Kim said of Stafford.
However, Kim conceded that he was admitted to Parkland Memorial Hospital following a confrontation with the apartment manager in 2007. Public documents show police confiscated a Taurus .357 revolver, six rounds of ammunition, and Kim's Texas handgun license.
Kim was arrested Monday following the shooting after driving to a bank. He's being held at the Dallas County Jail on $1 million bond.
Stafford and Jackson had five children together.
A Blogger's Note
Chung Kim Shot His Sh*tty Neighbors
It turns out the murdered couple with five children owned a pit bull!
UPDATE 2/5/13: Chung Kim has been charged with two counts of capital murder, which means the death penalty is a possibility. The murdered young couple lived in an apartment above Mr. Kim, and they allowed the dog to use the balcony as its toilet, and urine and feces dripped down onto Mr. Kim's balcony below. Mr. Kim had complained to management about the feces and the noise, but nothing was done. If it were me, I would have moved.
Why would dog owners let their dog piss and shit all over their balcony, especially when they have five kids who could walk or crawl in it? Were they hoping all the shit would fall below onto Mr. Kim's property? That's a nice way to repay someone who babysits for you. Dog owners – I'll never understand.
Here's a comment on the story below from "TiredofItAll," who sounds like he/she is familiar with the situation:
"The dogs kept him awake. The couple swept their feces onto his patio daily. He complained to the building managers, he called the police. He approached the couple. After they thoroughly ruined his quality of life he took theirs. It seems after their total lack of respect for his life, he lost respect for theirs. A terrible avoidable tragedy."
Still, I think it's best to move. Apartments are a dime a dozen, maybe he could have found a better one. People have no respect for others anymore – I experience this shocking lack of respect daily, and I'm sure other people do as well.