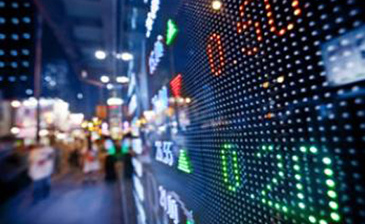 A stock market scene
In the financial spectrum, the tendency of an investor to follow the observed actions of others or the overall movement of the market is known as herding. Wang (2008) explains that individuals or some groups of investors, including mutual funds managers, tend to imitate each other by trading an asset at the same period of time. Therefore, participants make choices based on what they believe others will buy or sell rather than taking into account their own beliefs.The author offers some assumptions regarding the causes of herding in the stock markets. First, he points out that there is a strong correlation between the way information runs into the countries and the level of equity market volatility. According to him, investors in emerging markets lack the ability to gather and collect information in order to conduct fundamental analysis. Hence, it is both easier and cheaper to follow somebody else's decisions or the market index.Besides, the theorist supports that the business cycle or periodic fluctuations of economic activity plays a key role in herding. As entrepreneurs display a sense of optismim regarding the economy, they tend to make investments in order to increase further production. An increase in stock and market prices follow. Public attention may be attracted by the headlines, leading herding investors to become even more herding-oriented. When expectations fail to sustain the "bubble", investors will turn to the downside. Wang concludes that rising demand for information and the advancement of technology, among other factors, will bring investors back to fundamental value of firms. However, it is important to emphasize that co-movement in herding between different markets is affected by other reasons like development stage, listed securities, investor philosophy, etc. Therefore, financial markets with similar economic characters are the most likely to exhibit the same patterns. After the financial crisis of 2008, the claim that technology supports prices by keeping herding away became very controversial. In recent years, algorithmic trading, also called black-box trading, has attracted lot of public attention as many experts in financial markets along with lawmakers in Washington argue that this type of trading system sponsored critical situations in the last five years or so. Herding is a human response to difficulties; algo trading is a lethal weapon which must cause lot of harm.
The writer, Artur Salles Lisboa de Oliveira, holds a bachelor's degree in Business Administration from University of Salvador. The writer also have five years of experience in the Brazilian stock market.
Email: arturslo@hotmail.com