America
Outlook of Brazil's Economy
Special Contribution
By Artur Salles Lisboa de Oliveira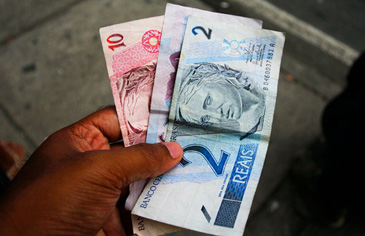 Outlook of Brazil's economy
An inflationary trend in Brazil is led by the government attitude of pumping money into the economy by offering handouts to the poorest, and bottlenecks in infrastructure and high energy costs which stop the south american country from increasing its productive capacity. In spite of a lower interest rate, the economy may sail rough seas in the next years as a result of weak growth prospects on China, Europe and United States. The asian country is a big destination of brazilian goods like clothing, eletronics, machinery and food, so a slowdown in the chinese economy would cause Brazil exports to reduce.In the US, Federal Reserve Chairman Ben Bernanke signaled that there will be a withdrawal of the asset purchasing program sooner than expected by investors due to positive data over the american economy. This action will have huge impacts on the global economy.Investors take advantage of the near zero interest rate policy in the US to profit from higher interests in emerging markets like Brazil, what leads the dollar to devaluate against the real. As the Fed raises the interest rate, the capital inflow may weaken leading the brazilian currency to depreciate relative to the dollar.A boom in exports will follow as brazilian goods become more attractive. Meanwhile, the costs of imported goods may bring inflation into the economy forcing the brazilian central bank to raise the interest rate.Besides, a substantial share of the Brazilian public indebtness is tied to the american currency and the interest rate SELIC, so any movements in these two variables may lead the government to struggle for funding. Volatility will follow as investors try to anticipate the central bank's next step.In spite of the recent demonstrations in Brazil, there is no signs of changes in the government's handling of the economy, which means that uncertainty regarding the interest rate, inflation and the exchange rate will remain for a long period of time. Therefore, the south american country will continue lacking long-term funding to support economic growth.
Artur Salles Lisboa de Oliveira, holds a bachelor's degree in Business Administration from University of Salvador. The writer also has five years of experience in the Brazilian stock market and is certificated by the Brazilian Financial and Capital Markets Association (Anbima). Email: arturslo@hotmail.com and Twitter: artur_slo

Related Articles
Main Causes of Herding in the Markets
What Is behind Volatilty in Major Brazilian ...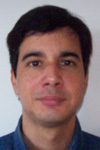 Artur Salles Lisboa de Oliveira, holds a bachelor's degree in Business Administration from University of Salvador. The writer also has five years of experience in the Brazilian stock market and is certificated by the Brazilian Financial and Capital Markets Association (Anbima). Email: arturslo@hotmail.com