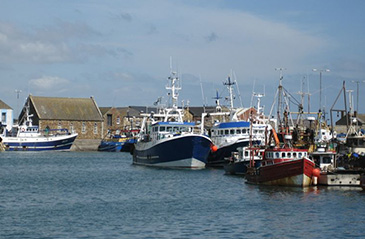 Dublin, Ireland
Ireland House, Seoul, Korea invites responses to tender for a year-long contract for an Economic Secretary to become a part of our team in the area of commercial support to Irish companies, Korean economic policy and market research to the Embassy of Ireland and IDA (Industrial Development Agency) Ireland.
The successful applicant will be a self-employed or agency based consultant who will be based in Ireland house for the duration of the one year contract from mid-September 2013.
Description of Position
The Economic Secretary will: Support the economic priorities of Ireland house, particularly the Embassy and IDA Ireland in developing the Irish presence in the Korean Market and developing market awareness of potential investment opportunities in Ireland.
Particular tasks will include: 1. Managing commercial enquires from Irish companies particularly in relation to information on the Korean market;
2. Supporting the Embassy and IDA in their work in Korea. 3. Assisting in Market Research. 4. Providing Administrative support (meeting schedules as well as language support for document translation)
5. Acting as secretary to the Local Market Team (internal Ireland House inter-Agency structure) and providing co-ordination between ongoing projects;
The Economic Secretary will report to the Embassy of Ireland and IDA Ireland jointly. Monthly joint meetings will be held to review progress and assess areas for particular focus.
Requirements Third level graduate
Able to work fluidly in both Korean and English, verbal and written
Experience of working in the commercial sector in Korea particularly in providing market research
Experience of providing administrative support
Strong IT skills
Candidate must be freely able to work in Korea without visa restrictions.
Additional desirable competancies
The successful candidate will be a self-starter with a willingness to work independently;
An enthusiasm for engaging with new people, areas of business and countries will be a distinct advantage; and Flexibility in terms of required tasks and ongoing projects will assist in a successful placement.
Salary: Salary will depend on whether the successful candidate is a self-employed contractor or an agency based-employee and on a scale of between KRW2,000,000 and KRW2,500,000 per month. Expressions of Interest to include a cover letter and CV in English to reach the Embassy for an initial deadline of 13 September 2013. Applications will be accepted electronically to seoulembassy@dfa.ie.