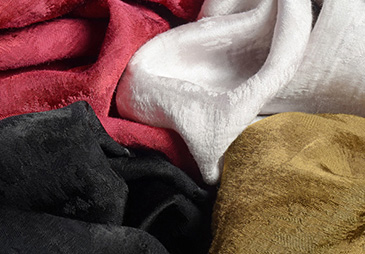 Exhibition of Italy's Top Fabrics in Seoul
The Italian Chamber of Commerce in Korea (ITCCK), in collaboration with Tuscany Region, Toscana Promozione and Pratotrade, will host "Touch the Fabric" event at Lotte Hotel in down Seoul on Oct. 24-25, 2013, ITCCK announced recently.A total of nine Italian companies, manufacturers of fabric from the city of Prato, will showcase their products at "Bellevue Suite on the 36th floor of the hotel during the two days of exhibition period.Prato, the capital of the Province of Prato in Italy's Tuscany region, has been based on the textile industry for its economic strength. The centuries-old Italian craft skills have successfully merged with modern industrial growth, making the Prato area the most important European district of fabric.ITCCK said that business talks between the officials of the Italian companies and the local Korean companies would be available during the exhibition.Pratotrade is the consortium consisting of the top-of-the line 45 manufacturers of textiles for clothing within the Prato district.
Title:
"Touch the Fabric"
Italian Show Room from Prato City, Tuscany Region
Date:
Oct. 24-25, 2013
Time:
10 a.m. – 5 p.m.
Venue:
36th F, Bellevue Suite, Lotte Hotel, 1 Sogong-dong, Jung-gu, Seoul (free parking available)The companies attending the Show Room are:Emmetex Group
www.gruppoemmetex.com
Techno, sportswear cotton, moleskin, corded, stretch, weave effects, prints, compact cotton,
cotton/nylon, viscose and polyester blends cotton, cotton/nylon, viscose and polyester blendsInseta S.r.l.
www.inseta.net
wovens full of colours, forms and volumesLanificio Cangioli 1859 S.p.a.
www.cangioli.it
plain and fancy fabrics, comfort cotton, cotton stretch fabrics, Lanificio Fortex S.p.a.
www.fortexspa.com
Woolen fabrics both solid and fancy, yarn-dyed and piece-dyed fancy fabrics, blending cotton to precious fibers like cashmere or silk, Linea Ross S.p.a.
www.lineaross.it
Kneat, blended fabrics, faux fur, various ecofriendly fabricsLinea Tessile Italiana S.p.a.
www.lineatessileitaliana.com
Linen, cotton and silk, embroidered, jacquard, yarn-dyed, printed fabrics, wool, mohair, alpacaMarini Industrie S.p.a.
www.marini-industrie.it
Elastic yarns combined with wool mixed with viscose, cuprum, nylon and linen, Jaquard, haircloths, bright opalescence moove within double fabrics and tridimensional effectsPontetorto S.p.a.
www.pontetorto.it
alpaca, mohair, angora and cashmereWarp & Weft S.r.l.
www.warpandweft.it
Jersey fabrics
For enquires and details, feel free to contact the Italian Chamber of Commerce in Korea:
Ms. Hannah Kim,
Tel: 02-402-4379,
itcck@naver.com