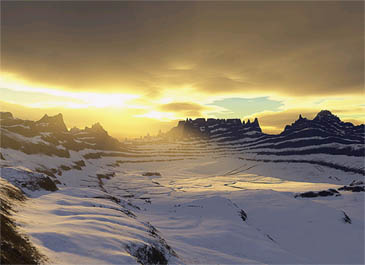 Light on Snow
Author: Anita Shreve
Publisher: Little, Brown and Company
Price: 24,000 won (Hardcover)
In Anita Shreve's 11th novel the narrator is 30-year-old Nicky Dillon who is looking back to her 12th year, living with her father in an isolated farmhouse near the town of Shepherd, New England. One winter's afternoon while snowshoeing with her father along a favorite walk they discover something truly awful — a new-born baby, wrapped in a slippery sleeping bag, abandoned in the snow. They hasten to get her to the hospital and save her life.The Dillon's are a recovering family — two years previously Nicky's mother and baby sister were killed in a horrific car crash. Three months after that they move from urban New York to very rural New England. Their life there is very different, isolated and enclosed. Robert Dillon, Nicky's father, retreats from the world in his grief.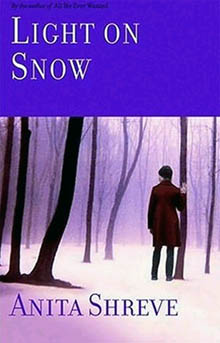 They don't have a TV and, although Nicky has a radio in her room she plays it low so the sound doesn't pass her bedroom walls. Nicky yearns for a sense of normality, a family life. She seems to be old beyond her years, living with a grim shadow of a man who, only at times, resembles the father she had before the accident. "My father and I are technically a family," Nicky muses, "but it's a word neither of us would ever use. Yes, we are father and daughter, but because we were once members of a family that was torn apart, we think of ourselves now as half a family or a shadow family."Then they find the little girl in the snow, almost on the anniversary of the death of her mother and baby sister. The coincidence is merciless — one child dead; another saved. Nicky quickly begins to imagine what would happen if they could keep the baby they found. She imagines what her sister would be like if she were still alive. She thinks of being a family again, of living a normal life again — something her father tries in vain to stop her from doing.A young woman, Charlotte, arrives at their house. She wants to buy some of the furniture Robert Dillon makes by hand in the barn. Soon it becomes apparent that this is not the truth and she confesses to being the mother of the abandoned baby. Having read a newspaper article she comes to them looking for information about her child. Robert wants nothing to do with her, but Nicky is fascinated, and as a rough blizzard keeps them house-bound the true nature of the baby's abandonment becomes known.
Anita Shreve, Author of "Light on Snow"
As prolific author of many highly acclaimed and bestselling novels, Anita Shreve began writing fiction while a high school teacher. The O. Henry Prize winner (1975) became a journalist, spending three years in Kenya, writing articles for Quest and Newsweek. She lives in Longmeadow, Mass., in the US.
Nicky is desperate for a friend — particularly a woman friend. She is determined to make a connection with Charlotte, even if it is against her father's wishes. Charlotte, although shocked and despairing, responds to this need. Eventually Robert Dillon begins to thaw too and you finally get a sense of grief becoming bearable.Shreve's unique style with fluent and unpretentious language makes this a compulsively readable book. She deals with the emotional issues of family love, death, despairing grief, and responsibility in a simple and superb manner, shaping strong and sympathetic characters that you will remember long after you put this book down.
Eleven Minutes
Author: Paulo Coelho (Translated by Margaret Jull Costa)
Publisher: Harper Collins
Price: 11,320 won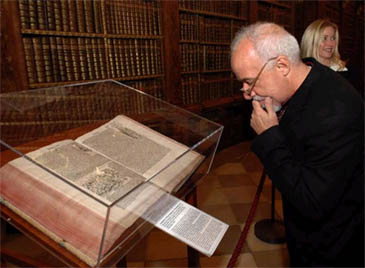 Paulo Coelho, author of "Eleven Minutes" at Mlek Abbey, Austria
Paulo Coelho's novel, "Eleven Minutes," opens with the line "Once upon a time, there was a prostitute called Maria." It's only at the very end of the book you realize the significance in that the main character specifically asked for this opening — apt for the fairy tale of her life.It's the story of Maria and her journey from naive girl-hood in her native Brazil, through her various sexual adventures and musings, particularly during her time as a highly-paid prostitute in Switzerland, and ends when she finds "sacred sex" in the context of love. Coelho is magnificent in the way he leads us through the disillusionment, coarseness, and profanity — the sheer seediness of sex — while allowing his heroine, in the end, to reach the holy grail of sacredness amidst the physicality of love.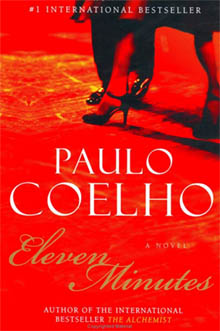 "Eleven Minutes" compliments Coelho's earlier book "The Alchemist" in some obvious ways — The Alchemist is almost asexual in its telling of love, while this novel revels in the details of everyday sex. The central characters of both novels refuse to see themselves as "victims" but as "adventurers in search of treasure." In both novels Coelho's beautiful, poetic language coupled with his powerful storytelling technique blend seamlessly to illustrate clearly the profound spiritual insights that can be discovered by us all.All above books are available at
Kyobo Bookstore
— Foreign Books Department, Gwanghwamun Subway station on Line No. 5