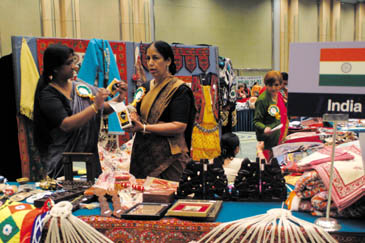 SIWA (Seoul International Women's Association)
— the largest non-profit foreign community group in South Korea — will host its annual Charity Bazaar Nov. 30, 2004 at the Grand Hilton in Seoul to raise money for the numerous charities that need urgent financial support."SIWA & the Diplomatic Community Bazaar 2004" will be featuring approximately 43 tables of products from various countries. Many countries are bringing in specialty foods that are unique to their own culture to sale.There are also going to be 21 charity tables — all of which were supported by SIWA in the past — selling products that the charities themselves have made. They alone will be keeping the money raised that day from their own tables.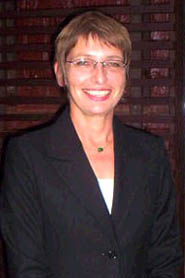 SIWA President Diana Seehafer
In addition, 10 vendors will be selling goodies from Persian rugs to antique pieces. The annual Charity Bazaar first began in the 1970s and from 1996-2003, the bazaar had raised over $1 million US dollars. Last year alone, a total of 214 million won was raised during the five-hour bazaar. The bazaar is a multicultural event and draws some of the top names in town. Last year both the wives of the Seoul mayor and foreign minister attended.Plans for this year's bazaar began in April of this year and many of SIWA's members including Seehafer are now pulling eight-hour working days to ensure another successful bazaar this year. Currently Ms. Diana Seehafer is the president of the largest international women's organization in South Korea.
SIWA & the Diplomatic Community Bazaar 2004Time & Place:
Tuesday, Nov. 30th, 10:30 a.m.-3:30 p.m.
Grand Hilton Seoul
Ticket Reservations:
Pre-bazaar tickets can be bought on-line at
ticketlink.co.kr
(1588-7890)
or at the following locations: Bandi & Luni's Bookstore (COEX mall), Grand Hilton, Seoul Club, Hannam Supermarket, Haddon House, Bugak Grocery, Toni & Guy Salon, Decleor, Jell Wine, Seoul Selection, and the Thrift Shop on Yongsan Post.
Ticket Prices:
- Entrance ticket in advance is 6,000 won (pre-bazaar) on the day of the Bazaar the price will be 8,000 won.
- Combo ticket (entrance + grand lottery) W10,000 won (not available on the day of the Bazaar).
Related Photos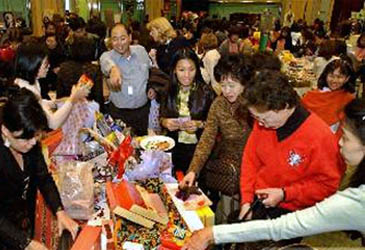 Both locals and foreigners crowd "SIWA 2002 Bazaar" held at Grand Hilton Hotel in Hongeun-dong, in Seoul's Seodaemun-gu area. Courtesy YNA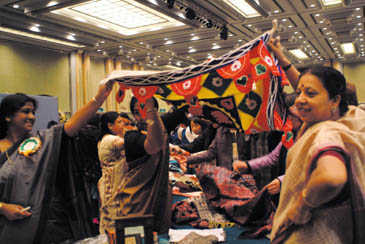 India shows off their goods at Charity Bazaar 2003.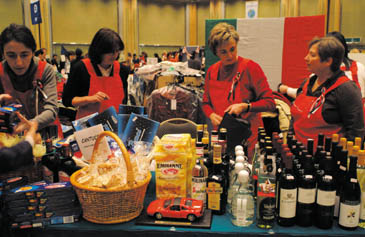 Goodies from Italy ... wine wine and more wine. Cheers everyone!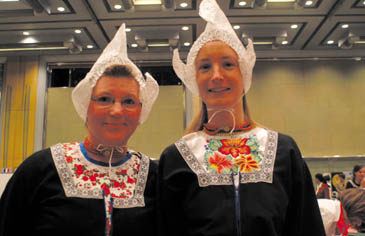 Two volunteers dresses in their native customes in the bazaar