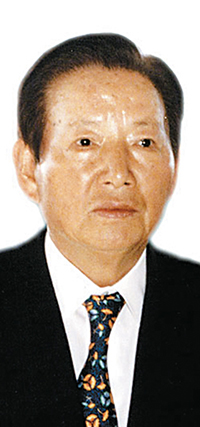 Late Chairman Park Yong-Hak
A senior businessman Park Yong-Hak, former chairman-publisher of the Korea Herald and Naeway Economic Daily, passed away at a Seoul hospital on August 2 (Saturday), 2014. He was 99.Born in Gwangwon Province's Tongcheon now in North Korea in 1915 he moved to Seoul to start what later became one of the 30 major business groups in South Korea.After experimenting with several businesses including trade, textile, and other farming-related companies he founded a major business group Daenong in 1973.His business grew by leaps and bounds, becoming one of the major business groups. In 1969 he advanced into the retail and marketing area, purchasing Midopa Department Store.In 1989 he took the Korean Herald and began republishing then-defunct Naeway Economic Daily, expanding his business empire into media and other areas.In 1994 he was elected chairman of Korea International Trade Association (KITA) and let it until 1994.He also served as president of Korea-Japan Economic Association and chairman of Korea-China Economic Cooperation Committee.Under the pressure of worsening financial situation coupled with global financial crisis Daenong Group went bankrupt and faded into history.His flagship business Midopa Department Store was merged by Lotte Group in 2002 as well.
The self-made former business leader graduated from Wonsan Commercial High School in Wonsan, North Korea in 1935. In 1946 he began his own business by setting up a small factory "Daehan Machinery Co."After retirement from active business he spent his twilight years at the houses of his children in California, in the US.He was survived by his oldest son Park Young-Il and three daughters.