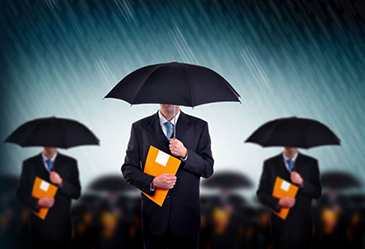 Kim Kyong-Hae, president of the Korea Institute of Crisis Management and Strategy affiliated with the PR consulting group Communication Korea pointed out crisis management must be made an integral part of the corporate culture.
To understand why first statements are so critical, let's set up a hypothetical situation which, in fact, happens all the time. Consider a situation in which a crisis occurs to a corporation with little or no warning. And now, all the reporters who quickly obtained the information you don't want publicly available are swarming. What will you tell them? This happens frequently in the world of media crises, and yet few companies prepare for the situation adequately.Foreign multinationals often become the target of "investigative reports" by major TV outlets in Korea. When a foreign CEO receives an e-mail or phone call for an interview for an investigative report, he or she should get support from Korean staff immediately to get information about the program, including its reputation and that of the producer. The Korean media scene is unique in many ways, and there are many aspects that must be checked. Reviewing past episodes is a must, and careful consideration must be given before deciding to officially appear in the program or not. Only then can a concrete media strategy be developed for dealing with that request, and it is highly recommended to confer with an outside PR expert in doing so. Once a crisis takes place, a taskforce team must be organized speedily to effectively control what is being said to the media on behalf of the company. In the next phase, the corporation must accurately and honestly tell reporters facts without hiding anything. Due to the crisis situation, the corporation has directly and indirectly caused public criticism and there will be much public anger and distrust. What is the most effective first statement that a CEO can make? Take a look at the crisis management case of Mattel Company. In 2007, the company faced the most difficult crisis in its 60-year history when it came to light that lead-based paints had been used in the manufacture of toys at its China operations. There were large-scale recall orders, sales prohibitions, and considerable negative public opinion, all of which gave a strong rebuke to the company. In its response, Mattel went through three recalls—including a voluntary one—in three months, successfully pulling in more than 22 million toys that had been released and sold throughout the world. The company was also seen actively and honestly apologizing to the public for breaking the trust it had developed over time. The first statement of Robert Eggert, the CEO of Mattel Company, can be summarized as 'Be Parents'. Parents risk their lives to protect their children and the CEO of Mattel Company expressed his understanding of that firmly, saying that he will become a parent of the children. The first statement of the CEO, that he will protect the safety of the children, considering this as his top priority, even if the company loses money, reassured parents across the United States. This was the initial step the company took to overcome the crisis. Consider the following words Eggert published in The Wall Street Journal: "A lot of people ask about the recall situations these days. Most of the people would know that we have recalled. I believe that this is good. The reason is that this means that we have been communicating well with the consumers regarding our product defects. This is why I apologize once again. As the daddy of four children, I know well the feelings of parents. If a problem gets discovered, however small it may be, I will take speedy measures. I state that action not words is the principle to be kept by Mattel. We will gain again the trust with action not words." Consumer evaluation of Mattel's response to the crisis was high, with 75% suggesting that the company had done well. Even in the House of Congress, which held hearings over the matter, there was praise, suggesting that "Mattel's crisis actions were speedy and honest without Mattel denying its own faults and being too busy with self-defense." When a crisis occurs, the public must be persuaded through this type of quick and honest statement. Unfortunately, many crises are amplified by poor responses, leading to a panicked public struggling to identify a consistent message. In many cases, the position of the law firm and the PR firm diverge over what to say. Both sides need to be taken into account and a decision rendered quickly on what the messaging will be. Crisis management must be made an integral part of the corporate culture. At least twice a year, those who are responsible for directly managing crises, and in particular the spokesperson, should attend simulation training to develop the capacity of the organization to respond to media effectively. This is especially true when it comes to understanding the Korean media landscape, as Korean media appreciate when a foreign company makes the effort to understand and meet media requirements for information. This is a constructive way to naturally develop good relations between Korean media and foreign companies. Rather than enjoying catharsis when your competitors are in crisis, think what you would do if confronted with a similar situation. One strategic and well-written first statement will surely be a short-cut to a successful crisis management.Kim, Kyong-Hae
kyonghae@commkorea.comKim Kyong-Hae, president of the Korea Institute of Crisis Management and Strategy affiliated with the PR consulting group Communication Korea, focuses on the lessons multinational corporations in Korea can learn from the Sewol ferry tragedy. This is the last of three series on 'first statements'.
Editor's note