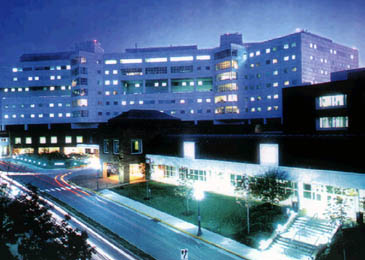 The Cantonese-speaking woman experienced vaginal bleeding and went to the emergency room of an Alameda County Hospital in California. Unable to explain her medical condition because she did not speak English and the staff did not speak Cantonese, she was sent home. Four days later, she was back at the same emergency room and miscarried.Not speaking English can be deadly. American hospitals serving immigrant populations are trying to deal with this situation as best as they can. Some hospitals with lots of patients who don't speak English manage to hire interpreters and keep them on the premises.Some hospitals even track patients' language preferences so that they can assess daily needs and provide adequate interpreter services.One Alameda County hospital has interpreters on site for Cantonese, Mandarin, Spanish, and American Sign Language.If a patient speaks a different language, the hospital contracts other interpreters or uses a telephone service. One such service is "Language Line," a telephone system employing interpreters fluent in 150 languages.Having an interpreter in the hospital is, of course, much more effective than using a three-way telephone communication. That's why many other hospitals which cannot afford to have on site interpreters continue to rely on their employees to eliminate the language barrier. Some hospitals identify bilingual employees and provide training in language services, offering extra stipends for bilingual skills. Unfortunately, these employees are often not trained in the medical terminology and the ethics of translating.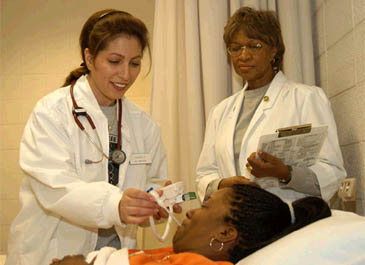 In many cases, patients who do not speak English do what immigrants have always done in dealing with language problems: they bring their own interpreters. Typically, a family member or a friend may accompany the patient and translate.At times, bilingual children are used to translate for their parents or relatives.These "unprofessional" solutions are often full of pitfalls, particularly when children are used to interpret for adults. Many times kids may know the two languages but may not be familiar with the medical terminology. Some medical terms are so technical and some procedures are so complex that even if you speak English very well you may have a hard time understanding.Using kids to interpret is particularly troublesome when a male kid has to interpret for a female relative and the situation involves female concerns.If a female child is used to interpret for an adult male, similar gender conflicts may emerge.To make accurate medical diagnoses and provide adequate care, medical professionals need to be able to communicate clearly with patients. It's also vital that patients understand what they are supposed to do once they leave a hospital.When language problems are present, the task inevitably becomes more complex and there is always fear of malpractice lawsuits. Such fears may push medical professionals to withhold care without effective linguistic resources.
Mujeres Unidas y Activas
Members of Mujeres Unidas y Activas (United and Active Women), an organization of immigrant women sponsored by the Northern California Coalition for Immigrant Rights.
It's easy to say that medical care should only be provided in English. That's what several English only groups in the U.S. advocate. Speak English or bleed to death, seems to be their message. A cursory look at the letters of local and major American newspapers reveals intolerance with providing services in languages other than English.And then there are groups which demand interpreting services in medical care. One such group is Mujeres Unidas y Activas in California which advocates appropriate medical interpretation for patients.Hospitals and medical professionals deal with the situation as best as they can. They realize that to reach patients and provide adequate care, communication is essential. Providing interpreting services in one form or another is part of the care.More communication among hospitals and medical care providers needs to occur to strike a balance between demanding that patients speak English or obtain no care and providing interpreters for all the dozens or more languages which patients may speak.The fact that the medical profession is aware of the situation is certainly a good omen and points to high quality medical care regardless of whether someone can pass an English fluency test.