National
World Education Forum Could Enrich Multicultural Education
By Benson Kamary
Associate Editor & Writer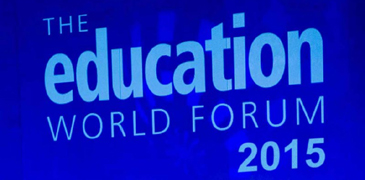 This week Korea hosts World Education Forum which one of the world's biggest education related events. Certainly, the international meeting being hosted by Incheon Metropolitan City is both a privilege and a responsibility for Korea's education stakeholders. As education ministers from UNESCO member states, leaders of international organizations, the UN Secretary General, and representatives of civil society organizations gather to adopt the agenda for Education for All (EFA), minority groups across the globe may stand to benefit if each country represented will effectively implement the fundamental tenets of the agenda. Korea's successes on developing policies for access to basic education merit its ability as a role model to many countries which need workable models for their own educational contexts.At the forum, promoters of multicultural education would be keen to see increased focus on holistic policies for cross-cultural education. Having volunteered in multicultural related programs in Korea, I would also be interested to see how the forum will enrich policies on multiracial educational approaches as shaped by cultural perspectives and worldview assumptions. Korea has put a lot of effort to develop multicultural education despite the concept of multiculturalism being relatively new in the land of the morning calm (Korea). In response to the changing demographic dynamics, Korea's policy makers have introduced a sequence of policies and programs with a goal of promoting cultural integration. The aim is to incorporate the increasing number of children from interracial, migrant, and refugee families into mainstream Korean education system.However, some experts are calling for a reflection on the current approach to multicultural education. Educationists point out that the current multicultural education programs are embedded in a misconception that "multi-culturalism" is an idea for the minority groups only; interracial, migrant or refugee families. Such a viewpoint takes a "for them" approach which potentially exclude the majority who should otherwise play substantial role in influencing social integration. For a successful multicultural education, there is need to raise awareness that both mainstream Koreans and the minority groups are key stakeholders in education. Children from multicultural families evidently face several difficulties in schools because of their cultural identity. It was reported in the media recently that about 40 percent of multicultural children drop out of school because they felt isolated. That is unfortunate, but perhaps the bigger problem lies in how many people understand the whole idea of "multi-culturalism". Generally, multiculturalism can be understood as a concept that celebrates the diversity of cultures and emphasizing on their contributions to the society. However, there are two common problematic perspectives at the heart of the contemporary calls for multiculturalism. For example, if multiculturalism reduces human beings to categories of race (ethnicity), gender (or sexual orientation) and class, then it becomes reductionistic. Similarly, multiculturalism worldview becomes problematic when it takes a radical relativistic view and promotes a version of tolerance without a standard for reflection, evaluation and response to the dominant cultural perspectives. It is possible, for instance, that a well-intended multicultural program will result to more isolation because of the identity it creates for a particular minority group.Of course the whole issue remains sensitive and complex but it can be addressed. Korean multicultural education policy makers can re-evaluate current programs in light of real life their strengths and weaknesses. Collaborative policy making in which all stakeholders including both majority and minority representations can also lead to a greater sense of community and accountability for all regardless of gender, ethnicity, or status in the society. And, as the first naturalized Korean lawmaker, Ms. Jasmine Lee, once said "the most important part is changing the negative perception of the majority" as Korea slowly becomes a multicultural society. The writer is an Associate Editor for Seoul Times (Busan Bureau. He also teaches in the Department of Education at Tongmyong University, Busan.

Related Articles
Welcome to Africa Madam President!
My Take on "Hell Joseon" Narrative
Kenya Community Holds Historical Retreat in ...
Revamp Media's Perspective of Foreigners
Terrorists Came to Maim Kenyans But Instead ...
Madam President, Please Don't Snub Africa
Big Task Awaits New African Union Leader
Korean Air's Apology Timely
World Bank Presidency and Moral Aspiration
College Entry Exams and Inconsolable Desire
World Should Back Kenya's Mission in Somalia
South Korean Experience Inspires Foreigners to ...
S. Korea Can Still Attract More Foreign ...
Wangari Maathai: Audacious Woman of Her Time
Zambia: Slow But Sure, New Sunrise Goes Up
Nairobi Fire Tragedy: A Call for Urgent Safety ...
IAAF False Start Rule Rips Athletes of Their ...
Record Holder David Rudisha Gives Kenya a Gold ...
Kenyans Make History in Marathon Sweep
Kenyans Awed by Daegu Ahead of IAAF World ...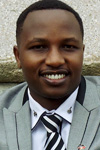 Benson Kamary, professor of Tongmyong University in Pusan, serves as an Associate Editor & Writer for The Seoul Times. Based in Busan, South Korea, the Kenyan professor also serves as chairman of Kenya Community in Korea (KCK). He can be reached at bkamary@yahoo.com