The Last Juror
Author: John Grisham
Publisher: Dell
Price: 11,090 won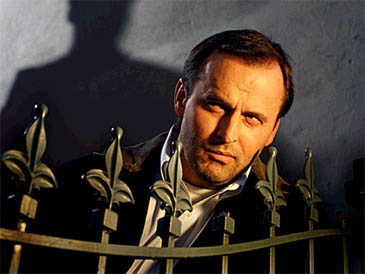 John Grisham
So you see the name 'John Grisham' on the cover of the book and think 'Okay. Lawyers, big Corporation against the little people, same basic plot, same basic characters ... the same formulistic, airport read just begging for translation to the Big Screen ... Naaah, not for me, not this time' And, like me, you'd be wrong.With this novel John Grisham proves why he became so popular a storyteller in the first place. Set in Clanton, Mississippi — a small town Grisham has written about in a previous novel — A Time to kill — the narrator, 23 year old Joyner, William, 'Willie' Traynor, becomes the new owner/editor of the bankrupt local newspaper, The Ford County Times. Long-haired, ambitious and driving a British Triumph Spitfire, he stands out in a small town where people "don't really trust you unless they trusted your grandfather." Juggling the roles of chief journalist, editor and publisher he deals with the standard news of small town America — births, marriages and deaths and then, to everyone's surprise, begins to cover the hard-hitting issues of the 1970's — segregation, corrupt politics, the war in Vietnam, and the various forms of religion available in a small town.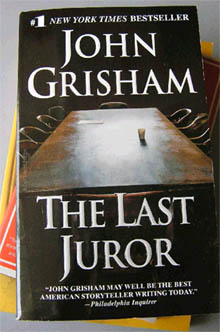 However, it is with the brutal rape and murder of a young mother and the subsequent trial of Danny Padgitt, that the newspaper and Willie really prove their worth. Padgitt, a member of the local crime family, is successfully convicted for the horrific crime, but when released just nine years later people who served on his jury years before begin to die. After antagonizing the Padgitts and befriending one of the Juror's Willie is cast right into the very center of the storm.This is Grisham's best work yet. With his fast-paced writing and characteristic turn of phrase he successfully captures the horror that only a terrible crime in a small town can bring. This story goes far beyond the usual fare of murder, justice, and revenge. The above book is available at
Kyobo Bookstore
— Foreign Books Department, Gwanghwamun Subway station on Line 5.