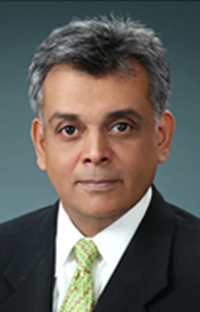 ICCK Chairman Dilip Sundaram
Chairman Dilip Sundaram of the Indian Chamber of Commerce in the Republic of Korea (ICCK) will host a breakfast business forum in Seoul on Jan. 27, 2016.The "30th Speakers Forum" will be held in meeting room No. 3 of JW Marriott Hotel near Gangnam Bus Terminal at 8 a.m. on the day for about two-hour run.Two presentations will be delivered at the forum following ICCK Chairman Sundaram's New Year's greetings. "Beyond Digital, Social and PR" by Mr. Michel Mommejat and "Reachig Your Niche with Facebook Ads" by Mr. Stephen Revere will be presented respectively.Registration starts at 7:30 a.m. Tea and networking time will follow until the official start of the forum at 8 a.m. on the day.Around the end of the forum there will be a question and answer session.For details or inquiries leave an Email at secretariat@indochamkorea.org
Who Is Dilip Sundaram?
Mr. Dilip Sundaram is currently chairman of The Indian Chamber of Commerce in the Republic of Korea (ICCK). He came to Seoul to save one of Korea's major motor companies, SsangYong Motor Co., Ltd out of its Insolvency several years ago.He had worked as the chief financial officer (CFO) of SsangYong Motor Co., Ltd. since 2011. He also served as its vice president and director of Its Management Supporting Division. In the past Mr. Sundaram served as senior vice president of Mahindra & Mahindra, one of the major business conglomerates in India. The Indian firm holds a majority stake in SsangYong Motor Co.His career includes CEO and other high-level executive positions of United Technologies Corp. (UTC), PricewaterhouseCoopers (PWC), and other major companies.Mr. Sundaram is a chartered accountant. He earned his MBA degree from the University of Rochester in New York state.
About ICCK
The Indian Chamber of Commerce in the Republic of Korea (ICCK) is a non-profit organization whose objective is to promote the business interests of its members involved in business or trade between India and South Korea.Its mission is to assemble the trade and business communities of India and South Korea under one common platform and work cooperatively. ICCK is also dedicated to contributing to the development of bilateral business, and to contribute to the economic development of the respective nations.ICCK is committed to assist all our registered members in locating and communicating with business partners from across the globe by exchanging trade and investment information."ICCK's primary role is to educate Korean businesspeople on how attractive India is as a market for the South Korean products and as an investment destination," ICCK Chairman Dilip Sundaram said.