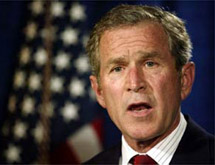 During the 2000 presidential election George W. Bush once asked a Latino group for their "botas" (boots) instead of their "votos" (votes.) It was a small gaffe which caused no serious damage. Most Latinos understood and appreciated his use and interest in the Spanish language. Bush has continued to use Spanish at times since becoming president. Now it's the Congress' turn. Recently, a group of GOP members of Congress and one U.S. Senator took a 10-week course entitled Spanish on the Hill, to become familiar with the Spanish language. As the Latino population increases to become the largest minority group in the nation, Republicans are stepping up their efforts to peel votes away from Democrats who historically have received the lion's share of the Latino vote. Will a smattering of Spanish do the trick? Probably not, but it certainly won't hurt. Although most Latino voters understand English, language is very important to Hispanics. According to a survey by The New York Times/CBS, one-third of Latinos would be more likely to vote for a candidate who speaks Spanish. Even if the political candidate does not speak Spanish perfectly, Latino voters are more kindly disposed to someone using their language. Sometimes a mere "Buenos Dias" may open a listener's heart to the message that is about follow. Occasionally, the language itself is the message because of its symbolic value. At the 2000 Republican National Convention in Philadelphia, speeches in Spanish were given by Abel Maldonado, a California Assemblyman, and George Prescott Bush, the President's nephew. It was not the message which mattered since all those present and those watching on television understood English. The use of Spanish suggested acceptance and inclusiveness for the language and of course for those who speak it. Spanish was part of the GOP. Latinos were welcome regardless of what language they spoke. Language for Latinos is also critical as an issue particularly in light of the anti-bilingual education movement and the English-only legislation of the past decade. The virtual elimination of bilingual education in California, Arizona, and most recently Massachusetts, is viewed by Latinos as an imposition on how their children will be educated. Anglos typically vote against bilingual education by a 2 to 1 margin; Latinos vote in its support by the same margin. The declaration of English as the official language in 26 American states has also been interpreted by Latinos as an attack on Spanish and by extension on all Latinos.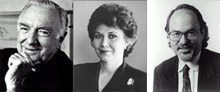 By showing an interest in the Spanish language, Bush and the GOP distance themselves from English-only groups, some of which have shown anti-immigrant and anti-Hispanic tendencies. Walter Cronkite, Linda Chavez, and David Horowitz, for example, resigned from U.S. English, because of concerns with the group's insensitivity to minorities. Arnold Schwarzenegger, a member of U.S. English advisory board, has been criticized sharply for not doing the same. Another of these groups, ProEnglish, founded by John Tanton, who wrote racist memos when he was involved in U.S. English, has even sued George Bush for not rescinding Bill Clinton's Executive Order 13166. Clinton's directive requires that any organization that receives federal funding make reasonable efforts to provide services in languages other than English. According to ProEnglish, the order would impose huge new costs and burdens on states and local governments. That has not been the case. Yet, in a way, Bush benefits from these extremist groups which help him to paint himself as a moderate.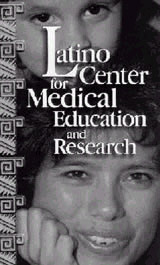 It's highly unlikely that the GOP's attempt to learn some Spanish will sway many Latinos into switching from their traditional allegiance to the Democratic Party. Although language is an issue, it's not the only one. Latinos, like other voters, are concerned about the economy, education, healthcare, and security. Immigration and the rights of immigrants are other issues which particularly affect Latinos. And it's these issues which the GOP needs to consider seriously if significant inroads into the Latino vote are going to occur. Merely asking Latinos "Vote por mi(Vote for me)" because I speak a little Spanish may work in some cases, but for the most part it will have the opposite effect. The use of Spanish not backed up by substance will be interpreted as nothing but empty "palabras" and push more Latinos to continue looking to the Democratic Party for support.