Letters to the Editor
Culture of Japan, Korea Compared by Stottish Professor in Nagoya
By Matthew Love
Associate Editor & Writer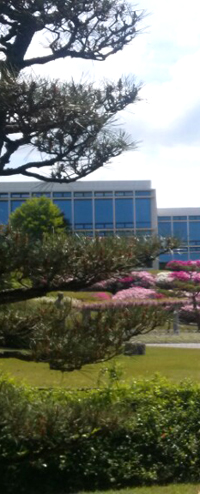 Nagoya Universit in Japan
Happy Birthday Brother Joseph Joh! I hope you have a nice time and feel more empowered with a sense of maturity.Life here is 'different' from Korea (not necessarily better or worse) with various different social codes and work ethics. Japanese feel a bit too focused more on their work and own lives, also they rarely express themselves emotionally, so it's difficult to get to know them as people. Most are polite and courteous, others seem to live their lives with their heads down, disconnected from the world around them. In short people either look very happy or very sad (and it's hard to decipher which is their real state of mind or false)In this sense, I miss the warmth, honesty, extravagance and unconditional generosity of Korean people. This is not to say Japanese people are not kind, but they are a much more conservative and insular, everything is done in very small amounts. They don't appear to have the flamboyant style that Koreans possess either. They don't go to extremes to impress.It's a very frugal society. They are small humble people, they live in small houses and apartments, they drive small cars or even ride a bicycle. Public transport is expensive to move around, so people are restricted in their movements to mainly work or directly to and from social engagements (you'd easily spend in one month the equivalent of a years travel in Seoul on subway and buses...everything is charged by distance rather than ride). The price of Guinness is more expensive than London, even in Nagoya (and they tell me this is kind of like the Daegu city of Japan, so Tokyo must be astronomical)The students are a very friendly and shy, not forced to study with same vigor or determination of Korean students. So their knowledge base and communication skills are not as strong as Korean students (least not in English anyway), however they seem happier, less stressed and more outward looking, and all they want to do is give is their best. Colleagues are pretty much the same as the students they put in a full days work and they take their time to do things (not 빨리 빨리) so the whole place has a kind of peaceful and sedate rythmn to it, without the intensity and noise of Korea of people working frantically and breathlessly to get as much done as quick as possible. It's a totally different work culture. In some respects this is good but also frustrating if your waiting for anything urgently. Dry cleaners are twice as expensive and you need to search for them on the main precincts (fortunately I have two a short walk from my apartment), but generally they are few and far between. All the saunas are downtown and the nearest thing you get to a 찜질방 is a capsule hotel, which prices start at a minimum of 15'000 won (with a time limit on bathing and sleeping) Some bath houses are in the big hotel basements and come with a buffet lunch for around 1500Yen (they are not 24hours either and you're allowed only 2 or 3 hours in there or you have to pay extra. Not like Korea you pay 6-7000won and you can stay in there as long as you want/need).Although downtown on weekends is very vibrant and busy. It's very expensive, a beer is close to a 1000yen so buying yourself and a buddy a few drinks can easily run up a tab around 200'000 Won or more or less, and people usually split the bill (even seniors and company executives ask everyone to put in something) unless it's a special occasion and it's on the official accounts.So, I was kind of embrassed to go out with colleagues (they spend around 220'000 won in whisky and beer), when I thought it was a department treat and only had 3000 yen in my purse. So, Japan in this respect is pretty much like western some culture. If everyone drinks, everyone pays and not just the Senior professor or Dean. Beautiful flowers adorn the surrounds beyond the city perimeter and our campus has an abundance of color this time of year.It's early days here for me and it is interesting to see the stark differences in culture and ethical approaches again some good, others not so especially for a junior on a low salary…though I'm told my apartment which is owned by the university, is fairly good for the size and cost.I'm keen to do what I'm paid and instructed to do (even if it is slightly more for less than I had in Korea), though at this point going beyond the initial contracted two years, doesn't look likely, (even with a promotion at the end of it). My next move will be England, as my wife wants here residents there (and I did promise her that before we got married)…After 3 or 5 years there I will return to Korea or Eastern Europe.

Related Articles
Helping "Students Find Their Voices"
"A Night of The Blue Dolphins IV"
Park Jinoh's "Should've Kissed" to Open JIFF
39th Bangladesh Independence Marked in Seoul
Iranians Celebrate "Norouz" in Seoul
Bulgaria National Day Observed in Seoul
Korea to Lead Asia's Leisures Boat Industry
Pieroth Hosts Wine Cruise Charity
Providing Energy Solutions for 21st Century
A Whole Host of Winners at JIFF 2009
2009JIFF Kicks Off on April 30 for 9-Day Run
Cruise and Mingle with Music & Wine
Iranian New Year's Day Celebrated in Seoul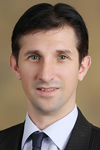 Prof. Matthew Love of Yeungnam University's English Literature Dept. serves as an Associate Editor & Writer of The Seoul Times. Specializing in European film as well as other cultural and social areas, he earned his BA degree with full honors in Media Production with English Literature at the University of Luton, England, and MA degree in International Cinema at the University of Bedfordshire. He is also currently a doctoral candidate at The University of Exeter.