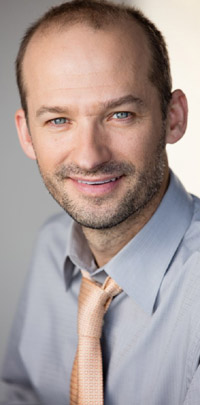 Mr. Matthew Temple, American actor and film director
LOS ANGELES — As a kid, Matthew Temple loved to play baseball. So when he had kids (all daughters) and shared his baseball stories, they wanted to play baseball, too. Yes, hardball. "Little did I know at that time that my daughters would always be the only girls on their teams, and often the only girls in their league," Temple said. This led him down a rabbit hole of why girls so often don't play, and the stories of those who do.As a filmmaker by trade, he's now taking a camera down that rabbit hole.This summer, women and girls from all over the United States will attend open tryouts for Team USA, in hopes to make the team that will travel to South Korea to play in the Women's Baseball World Cup for a shot at the Gold Medal. Temple's documentary team will follow these women from tryouts to the World Cup, as they hope to finally snatch the Gold from the perennial powerhouse, Japan."2016 Women's Baseball World Cup" will be held in the port city of Busan in South Korea in the coming September. He is also meeting with and interviewing girls and women who play, to explore their world in baseball, learn their stories, hear their voices perspectives from the highly competitive levels to the recreational levels, from youth baseball and high school to
college.The players who persevered, the ones who decided not to push back against the status quo and move to softball or another sport completely, and others who came to baseball after playing softball. And of course, there are also the stories of the parents,
coaches, and the boys who play with them, from the ones who welcome the girls to the ones who don't."This is not a cause film," says Temple, "it's a human film, following the stories of the girls and women who play now, who want to play, and what they go through in order to play." First and foremost, this is a film about the women and girls who play baseball, but he adds, "it is also, in part, a reflection of our society and our cultural relationship to gender, gender expectations, women in sports and the freedom to pursue dreams, hopes, and one's own path regardless of gender."GIRLS OF SUMMER is on Facebook, (www.facebook.com/girlsofsummerdoc) where
you can join the mailing list, follow the story, and view videos. They have just launched a crowd funding campaign (www.seedandspark.com/studio/girls-of-summer) and released a video
(https://youtu.be/VDe3EAXnfa8). WeStrive, a California 501(c)3 non-profit is fiscal sponsor.ABOUT MATTHEW TEMPLE
Matthew Temple is a Los Angeles based filmmaker, having produced such films as DRAGON NEST: WARRIORS' DAWN, THE ADVOCATE and FIRST LOVE: IT'S THE MUSIC and directed numerous commercials, music videos and short-form content.
Additionally, he serves as Executive Director of The Wandering Reel Traveling Film Festival, which he co-founded.