America
Immigration: The Supreme Court Hands GOP a Victory for Now
Special Contribution
By Domenico Maceri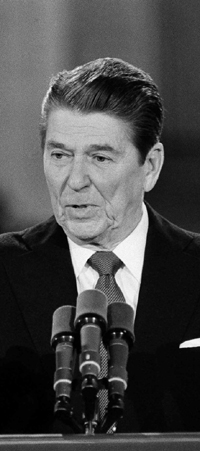 Ronald Wilson Reagan (1911 – 2004) was an American politician and actor who served as the 40th President of the United States from 1981 to 1989.
"My heart is really breaking for the five million people in this country who've been waiting for the decision". That's how Hillary Clinton reacted to the recent Supreme Court decision on DAPA (Deferred Action on Parents of Americans), President's Barack Obama's executive order to shield from deportation parents of individuals with American or legal resident children. The lawsuit had reached the Supreme Court after lower courts had blocked Obama's executive order. The decision (non-decision) 4-to-4 makes the lower court's ruling stand, putting in jeopardy about five million potential beneficiaries, potentially breaking up families.DAPA was a follow up to DACA (Deferred Action for Childhood Arrivals) which shielded from deportation 700 thousand youngsters brought into the US by their parents without legal documents. These youngsters have been in America since childhood and most of them know no other country except for the US.Everyone in the political spectrum in America agrees that the immigration system is broken although the solutions are far apart. One bipartisan solution had been passed in the US Senate in 2013 but it stalled in the House where John Boehner refused to have it considered.Obama, frustrated by the GOP's obstruction, looked for other solutions, using his executive powers. DACA was the first of these issued in 2012. DAPA followed in 2014. The second order affected parents, offering them temporary residence and some opportunities for coming out of the shadows without fearing deportation.Republican obstructionism to immigration reform has a long history and was also part of Mitt Romney's plan in 2012 which advocated that the 11 million unauthorized immigrants should self-deport. In the current presidential campaign the rhetoric has become more extreme. Marco Rubio, who had voted in the Senate for the comprehensive reform in 2013, was forced to walk away after being attacked by Ted Cruz and Donald Trump for being "weak" and supporting "amnesty."Trump, however, is the "knight" in the hard line on immigration. In addition to his racist remarks that Mexican immigrants are rapists, the New York tycoon has promised to deport the 11 million unauthorized immigrants and to end the flow by building a wall along the southern border. The GOP current stand on immigration contrasts sharply with an earlier era of Republican politics. In 1986 President Ronald Reagan signed a law which allowed nearly 3 million unauthorized immigrants to gain residency and eventually become citizens. Current Republican leaders seem to have forgotten this event as if Reagan was not a member of their party.The recent Supreme Court decision on DAPA might have been different if the GOP obstructionism had not blocked Obama's nomination of Merrick Garland to the highest court. Antonin Scalia's death earlier this year gave Obama an opportunity to tilt the court left but the Republican-dominated Senate has refused to hold hearings, leaving four judges typically voting right and the other four voting left.The GOP "victory" in the 4-to-4 case on DAPA ironically may turn out to be pyrrhic. Latino voters, already energized into voting against Trump because of his harsh rhetoric, have another reason to show up and vote in November. Resolving the immigration stalemate will not only require a Democratic president but also control of both the House and Senate.That scenario is unlikely. Hillary Clinton has advocated for legislative action to reform immigration. However, she has also stated that if Congress does not cooperate, she would go beyond President Obama's executive orders. That would inevitably lead to more legal challenges which could end up in the Supreme Court.The presidential election is extremely important for a lot of reasons not simply for Americans but for the entire world. One of these reasons is the Supreme Court vacancies which will come up. Winning the White House will determine the balance of the Supreme Court for many decades. In this respect, Democrats with their moderate stand on immigration seem to be better positioned than Republicans.

Related Articles
Julián Castro's Monolingualism: a ...
Biden's Immigration Plan: Between Trump and ...
Legal and Illegal Immigration: A Winning Hand ...
World Cup: Beyond the Soccer Field
John Kelly's Fails English and History
Trump's Tiny Heart and DACA's Repeal
Yesterday's Immigrants: Better Than Today's?
Trump's Alternative Reality on Immigration: a ...
Kaine's Español: Not Just Empty ...
Trump's Tax Returns: Our Business?
Trump's Wall is Full of Holes
Angry Latino Voters Will Deny Trump the ...
Bilingualism and US Presidents
Cruz: A "Canadian" for the US Presidency?
Spanish in the US: Just an Immigrant Language?
US Border Enforcement Bil Too Tough, Unwise
Freedom of Speech in English Only?
The GOP: No Guest Worker Program?
Tancredo: the Ugly Face of the GOP?
Rights for Illegal immigrants?
Healthcare for All?
No English, No Service?
When Language Knowledge Means Security
Enough Undocumented Workers?
Bilingual Principals?
Domestic Workers: Family Members?
Mexico in US
Tongue-Tied Bush?
Is Immigration a Local Affair?
Voting Rights in Español
Profiting from Illegal Immigration?
Job Safety for All?
When English Only Discriminates
Border Control with Songs?
Guilty Parents, Innocent Children?
Only One Language for America?
George Bush: Already Lame Duck?
A Comprehensive Immigration Bill That Works
Language as Integration
Driving in English Only?
Illegal Workers Saving Social Security?
Learning Languages the Easy Way?
English-Only Laws: Why?
Arnold Schwarzenegger: Pete Wilson II?
Language Fluency Means Security
Stingy Government But Generous People


Other Articles by Domenico Maceri
Julián Castro's Monolingualism: a ...
Biden's Immigration Plan: Between Trump and ...
Legal and Illegal Immigration: A Winning ...
World Cup: Beyond the Soccer Field
John Kelly's Fails English and History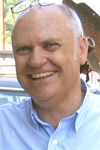 Domenico Maceri, Ph.D., UC Santa Barbara, teaches foreign languages at Allan Hancock College in Santa Maria, CA. His articles have appeared in many newspapers including Los Angeles Times, Washington Times, Japan Times, and The Seoul Times. Some of his stories won awards from the National Association of Hispanic Publications.