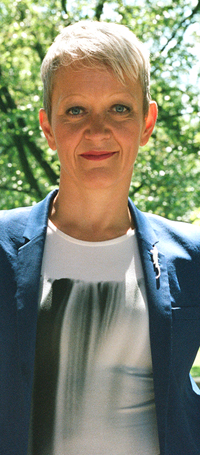 Dr. Maria Balshaw
London: On Jan. 17, 2017, Tate announced that Maria Balshaw, currently Director of the Whitworth (University of Manchester) and Manchester City Galleries, and Director of Culture for Manchester City Council, has been appointed the new Director of Tate.The appointment by the gallery's Board of Trustees has been approved by the Prime Minister, The Rt Hon Theresa May MP.The appointment of the gallery's ninth director follows the decision by its current Director, Nicholas Serota, to take up the part-time role of Chairman of Arts Council England on 1 February 2017.Maria Balshaw will take up her new post on 1 June 2017. She is the first woman to be appointed to the role.Maria began her career in academia before working for Arts Council England in Birmingham and then becoming Director of the Whitworth in 2006.She quickly became a key figure in the transformation of Manchester's cultural sector, curating radical and popular programmes and expanding the city's art collections.In recent years she spearheaded the Whitworth's 17-million-pound transformation, which won Museum of the Year and was nominated for the Stirling Prize, and has been working towards the launch of Factory, a new arts venue and permanent home for Manchester International Festival.She was awarded a CBE for services to the arts in 2015.Lord Browne, chairman of the trustees of Tate, said
"On behalf of the Trustees I am delighted to announce the appointment of Maria Balshaw as Tate's new Director.""The Trustees and I know that Maria has the vision, drive and stature to lead Tate into its next phase of development. We enthusiastically look forward to working with her as she does so," Lord Browne went on.Maria Balshaw said "I am honoured to be asked by the Trustees of Tate to become the new Director. Under Nicholas Serota's leadership, Tate has changed forever how we all think about art and artists and has made visual art a central part of a vibrant cultural life in the UK""I am tremendously excited to be leading Tate in the next chapter of its life. I look forward to developing Tate's reputation as the most artistically adventurous and culturally inclusive gallery in the world," she added.
Who Is Dr. Maria Balshaw?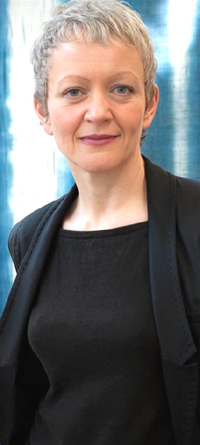 Dr. Maria Balshaw
Maria Balshaw (46) is Director of the Whitworth (University of Manchester) and Manchester City Galleries, and Director of Culture for Manchester City Council. She has been Director of the Whitworth since June 2006 and took on the role of Director of Manchester City Galleries in 2011.Her dual Directorship represents a unique partnership between the University of Manchester and Manchester City Council, bringing the two institutions and Manchester's historic and contemporary art collections into complementary alliance for the first time.She led a 17-million-pound capital campaign, supported by the University of Manchester, Heritage Lottery Fund, Arts Council England and many other public and private donors, to transform the Whitworth.The new Whitworth, realized by architects MUMA, won numerous awards, including a Stirling Prize nomination; the gallery also won Museum of the Year in 2015, its first year of operation.Her tenure at the Whitworth and at Manchester Art Gallery has seen critical acclaim for her bold and challenging programme, particularly in terms of her approach to bringing the historic collections and contemporary art together as part of a dialogue about the relevance of art for society today.Exhibitions like Jeremy Deller's All That Is Solid Melts Into Air at Manchester Art Gallery and Blake's Shadow and The Land Between Us at the Whitworth demonstrated the capacity for popular and radical exhibitions to bring new audiences to the galleries.She has successfully made the case that the historic collections of these major regional galleries should be a source of contemporary excitement and relevance for the people of Manchester.She has consistently championed women artists, commissioning exhibitions from major figures such as Lynn Hershman Leeson, Mary Kelly, Joana Vasconcelos, Marina Abramovic, Jane and Louise Wilson, Elizabeth Price and, for the reopening of the Whitworth, a ground-breaking mid-career show by Cornelia Parker.She has ensured that each of these career-defining exhibitions has also resulted in acquisitions that ensure the presence of these artists is retained permanently in Manchester.She has a career-long interest in alternative narratives of modernism and has pursued curatorial projects that expand our understanding of the global diversity of contemporary practice.This has included developing a major multi-site exhibition programme, called We Face Forward, of art from West Africa, for the Cultural Olympiad; an exploration of the visual legacies of slavery with Trade and Empire, presented to coincide with the bi-centenary of the abolition of British slavery; and consistent attention to artists from South Asia, including a celebrated 65-hour drawing and performance installation in 2013 by Indian artist Nikhil Chopra, the presentation of Subodh Gupta's work in the grounds of the Whitworth and video and textile work by Aisha Khalid.Here too exhibitions have led to acquisitions such that the Manchester's collections are now much more diverse.An interest in live and performing art, evident since her board role in the early 2000s at Birmingham's Fierce Festival, has also been developed at both galleries. Celebrated curatorial collaborations with Hans Ulrich Obrist and the Manchester International Festival has seen Marina Abramovic Presents, an 18-day durational exhibition of 14 live artists at Whitworth and 11 Rooms in 2011 and Do It! in 2013 at Manchester Art Gallery.She has insisted on finding ways to 'collect' these kinds of 'uncollectable' forms of art practice.Balshaw has also been responsible for significantly expanding the collections of both galleries, bringing over 1,000 new works into the collection during her time there.This has involved cultivating donors to support acquisition of major works by artists not previously represented in the city collections, such as Tracey Emin, Gilbert and George, Anya Gallaccio, Michael Craig-Martin and Wolfgang Tillmans and also developing new areas for curatorial attention.At Manchester Art Gallery she has developed the points of connection between the decorative, fine art and costume collections, including a major strand of couture collecting supported by a significant Heritage Lottery Fund Collecting Cultures award.At the Whitworth the gift of the Musgrave-Kinley collection of so-called Outsider Art has fostered research challenging conventional understandings of artists without formal art training.A rich creative relationship with Artangel has developed moving image commissioning and acquisition, with artists Anri Sala, Sejla Kameric and Ben Rivers, followed by further acquisitions supported by the Art Fund and other donors, bringing work by Willie Doherty, Isaac Julien, Steve McQueen, Elizabeth Price and others into the
collection.Major donations from private collectors have significantly enhanced the contemporary collections.She was appointed Director of Culture for Manchester City Council in 2013, leading the city's cultural strategy and overseeing its considerable investment in the arts.Most significantly, in the past two years she has led negotiations with central government to secure 78 million pounds of investment from HM Treasury toward Factory.This new multi art form producing space will bring international art and artists to the north of England that would not otherwise be seen there, as well as providing a permanent home for Manchester International Festival.Maria studied English Literature and Cultural Studies at the University of Liverpool (1988-91) followed by a Masters in Critical Theory and a DPhil in African American Visual and Literary Culture at the University of Sussex (1991-96).Her academic publications include Urban Space and Representation (Pluto Press 2000) and Looking for Harlem: Urban Aesthetics in African American Culture (Pluto Press 2000).She is a respected thought leader in the museum world, delivering keynote speeches at national and international contemporary museums.She was awarded an Honorary Doctorate of Arts by Manchester Metropolitan University last year and became Honorary Professor at Hong Kong University in 2014 where she annually teaches an Advanced Cultural Leadership Programme.She sits on the Board of Arts Council England, the Halle Orchestra and the Clore Leadership Programme.Maria's early career began in academia working first as a lecturer in Cultural Studies at University College Northampton from 1994 to 1997 and then as Research Fellow in Urban Culture at the University of Birmingham.In 2002 she then moved into the cultural sector as Director of Creative Partnerships: Birmingham, an Arts Council England funded action research project into the impact artists and arts organizations could have within schools settings.She then worked directly for Arts Council England as Director of Development and External Relations in the West Midlands before being recruited as the Director of the Whitworth.In 2004, Maria was also selected as one of the inaugural Fellows for the Clore Leadership Programme. Maria was awarded a CBE in the Queen's Birthday Honours for services to the arts in June 2015.She received a Paul Hamlyn Breakthrough Award in 2010.
About Tate: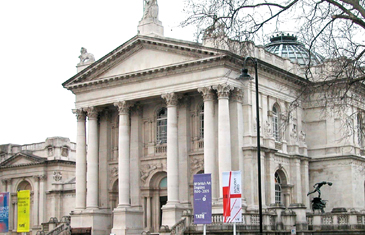 Tate Britain
Tate's mission is to increase the public understanding and enjoyment of British art and international modern and contemporary art. Founded as the National Gallery of British Art by Sir Henry Tate in 1897, Tate is now a family of four galleries with over 7 million visitors a year: Tate Britain and Tate Modern in London, Tate Liverpool in Merseyside and Tate St. Ives in Cornwall.These are part of a wider network of partner institutions – the Plus Tate network – which champion the visual arts across the UK. One of the national museums funded by the Government, Tate is a non-departmental Public Body, whose prime
sponsor is the Department for Culture, Media and Sport. Tate also manages a growing national collection of over 70,000 works of art, from paintings, drawings, sculptures and prints to photographs, films, installations and performances.These are acquired and cared for on behalf of the public and shown in venues throughout the country and across the world.
For further information please contact Tate Press Office on +44 207 887 8730 / pressoffice@tate.org.uk