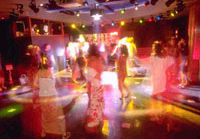 Korea has long been known as a sexually conservative country where Confucian values are relatively well preserved even among the East Asian countries. However, recent police reports reveal shocking accounts of "inhumane and immoral" sex cases in which married couples trade their spouses for sexual pleasure."Swapping" is gaining in popularity with highly educated and high-income married couples living in the affluent Gangnam area, in the southern part of Seoul. The number of couples involved in "swapping" is rising steadily, according to police. Police say that an owner of an Internet site and an operator of a singing room have recently been arrested for arranging "swapping sex" for as many as 70 couples. According to police reports, the men have been operating since January 2003, when they opened an Internet site to recruit customers. The couples allegedly swap their spouses for sex in secluded singing rooms or rural houses in Gyeonggi province. The couples range in age from 20 to 50, are highly educated, and have well-paying professional jobs. The police say the couples appear to be normal. In one case cited, four couples gathered in a singing room in Seocho-dong in Seochop-gu in early October, drinking and singing all together at an hourly rate of 150,000 won. Once mildly drunk, the couples moved to the next room where they had promiscuous "swap sex."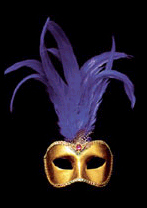 The singing room owner reportedly collected ID cards or wedding photos from his customers as proof of their marital status. The 36-year old man was identified by only his last name Lee. Mr. Lee allegedly lent his singing rooms for the swap customers after the owner of an Internet site recruited couples who desired to swap partners. The Internet site owner, also known only by his last name Lee, is 36 years old as well. Both men were arrested on charges of arranging "direct exchange of spouses for sexual orgies." Police say when they confronted the couples swapping their spouses; the couples threatened them with lawsuits. The couples strongly protested saying "why the hell are you infringing upon my private life?"In another incident, during the late hours of October 4, an Internet site threw a "lingerie mask party" in a posh bar in the Gangnam area. Some 20 masked couples wearing only scanty inner wear enjoyed a wild party that lasted until the next morning. The male participants, in their 30s and 40s, were mostly well-to-do professionals including medical doctors and business owners. The female party-goers, according to police, were mostly beautiful and included several models.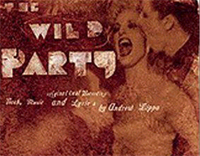 Police estimate that there are about 500 couples enjoying "swapping sex" in the Seoul area alone. Nationally, some 6,000 couples trade their husbands or wives for sexual pleasure.Busan and Daegu are the areas where "swapping" is most active around the country, but the number of couples bartering their spouses as sex partners is likely to increase even faster as the nation continues on its path to modernization. Experts say this trend is spreading like wild fire particularly among urban people in the high-income bracket.