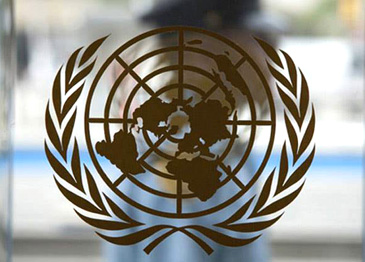 The boys and girls of the modern era politics went along memorizing a short cook book by heart on how to distill deceit, cook fear and create regime changes to acquire new power or territories.They acquired comfort in saying one thing, and doing something just the opposite with a big smile. During the last 50 years, these same boys and girls took over the global power house governments. They were busy cooking fake economies, self inflicting wars, creating fake news and totally discarding their own citizenry. Today provides solid proof of deceptive and failed strategies. The world of Nicolo Machiavelli and his untitled book, later named The Prince, became the most popular recipe reference on strategy and became the bedside reference cook book for the world's greatest political leaders. During the last 500 years it was perhaps the most obediently followed "how to" manual on the achievement of materialism by whatever means. Is there a hidden tome of wisdom somewhere, capturing the enlightenments of once mighty wars and destruction centric leaders of the recent past? Perhaps they whispered such thoughts on their death beds, something of value in their faint mumblings uttered while drooling through oxygen masks and in-between diaper management. Where have all these leaderships gone? Have they just disappeared? Absence of wisdom and apologies of their grave mistakes are totally unacceptable and exhumation still will not give answers. Today, the power house nations have some explaining to do. Their cook books of fakery have failed. Generations have suffered and it is now left for academia to further ponder on Machiavelli and his cherished wisdom which has resulted in black holes of grassroots economical prosperity. Mankind demands straight answers.
Mankind seeks new alternatives.
Mankind strives for grass roots prosperity Micro-Power-Nations: For a single super power country to play Machiavellian and offer spring regime changes to take care of the world is an old last millennia model. Today, it's the other way around. It is the small countries of the world who are the Micro-Power-Nations that will take care of super power countries and others. The question becomes, how this work and what really happens? Super power economies are more aligned to attacking or destroying other economies. They feel this is a prime necessity for their own survival. While new emerging Micro Power Nations are upcoming hungry performers with very special skills and are willing and able to help any small or super power without threatening their base of power. They thrive in mutual collaborative synthesizim. These Micro-Power-Nations may deploy highly selective, well trained and extraordinary strengths and deliver surgical solutions to a mammoth nation and get mutually rewarded. Such specialized capabilities will create universal borderless residencies, merit based immigration, global friendly fair trading, and unlimited human resources dependent technoclamity platforms for the new global age world. Not the armies invading, but armies of entrepreneurs landing in collaborative synthesizim to create massive local prosperity. Such advancement will impact thousands of cities and nations and will towards faster advancements. Technocalamity is silently creating some 100 plus such mighty Micro Power Nations; their sum total power will be far greater than any super power on the planet FACT:
No single country is exclusive.
No single country has exclusivity to all mankind.
No single nation has all the virtues.
No single nation has solution for all the other nations. The diversity of mankind is hardwired to not to surrender to one single ideology or any one single culture or style. Mankind is color-blind to race; deaf and mute to hate talk, open to all and demonstrate kindness to humanity. Mankind is also very resilient to adversity and strives for survival; the proof of its existence is not hidden in its stealth destructive capabilities, but rather centers on the constant nurturing of minds even under extreme tyranny and repression. The evolution of civilization, no matter how primitive in certain spots is still the solid proof of this steady process. How blatantly wrong are the brilliant and powerful people and nations of the days who are convinced that creating one single new world order under one control is the answer. This stupidity can be discovered in a simple common sense journey and witnessing the real concept of currently thriving "new world un-order" The new UN-ORDER of the world is now play of the dayWe actually are living in a free world un-order for the longest time, we are being made to believe that we are moving towards one single order…how dumb an idea and how dumber are the proponents. This is how and un-orderly we have evolved over millennia making global diversity the single most powerful component for world survival. . Right this moment, we are going through rapid adjustments, advancing to a higher plateau with sharper and clearer understanding; as a normal course, we are demanding real truth. If you are global mankind friendly you can hear its power in the silence of its march and you can feel its progressive advancements. The Technocalamity is blossoming and assisting diversity all over the world. Modern day repression via fake media which exists under the strict rules of political correctness that eliminates intelligent debate and in turn lead to created fertile grounds only gets us to sound bite 'dog whistles' and divisive politics shredding of the economical landscape. FACT: News: Seven new earth-sized planets have been discovered; if the human race is like a beetle and earth a ball of dung, we are right now spinning like a sand particle in universal dust; peaceful survival will be based on mental functionalities organized to cope with mankind's advancements and never guided by those who seek and destroy missions. Common sense issues… America provides a land of millions of new opportunities.
India provides a land of millions of new entrepreneurs.
China provides a land of millions of amazing manufacturers.
Today's world is already filled with billion plus highly talented people
When in time has there ever been such available talent possible?
It is time to create your own common sense realities. Lee Iacocca, Chairman of the once mighty Chrysler automobile factory, said, "Lead, follow or get out of the way" Why understanding incompetency is so critical? The once mighty skilled hands milking cows became useless on typewriters; pony express by automobile and office work have had to step back for new technology. Today, last year's high value functionalities are becoming new liabilities. Technocalamity has isolated performances in fractional slices, where complex procedures are resolved instantly, making human interaction appear like chimps peeling bananas. All over the world, the bureaucracy once considered as noble, with the offering of long term job security is now in meltdown. Fake agendas and hologramic economy followers were extremely successful in this fog. The two billion becoming unemployed in coming years are where the realties are headed. The question is how to connect with intelligent dialogue, how to mobilize with pragmatism and how to create massive sustainable prosperity. Today's world should have little or no reasons to be fearful as a national agenda The Real Fear: However, the biggest fear of our open world is the incompetency to fully understand and appreciate the world as a whole. A full and round ball of prosperity, as opportunities are all around us, we only have to deploy open and creative thinking to thrive in this new world. Wise and enlightened folks can clearly see the extreme beauty in chaos, where fluttering butterflies in the Amazonia can cause a cyclone thousands of miles away. We are all inter-connected and not understanding that full points of connection, is the most dangerous deadly virus of humanity. It is way past time that we study global age challenges and fully realize that our diversity is what mandates our survival. Do not just read newspapers; also study the atlas very deeply.
Do not just pray; also study other religions with curiosity.
Do not hate; look at yourself daily in the mirror.
Do not just concentrate on how to destroy, but study how to build and create extreme value.
Do not just ask for, but also give generously COLLABORATIVE SYNTHESIZIM: Why new global age is the dawn of a new $100 Trillion dollar global economy…? This is when nouveau entrepreneurialism becomes intertwined with technoclamity. It is driven by alpha dreamers and creates a peaceful and very powerful collaborative synthesizim with the unique ability to dance altogether in perfect rhyme. Make the world great again. Collaborative Synthesizim is a new global age phenomena that concentrates on new re-thinking and re-looking at the world, all over again, like never before, village by village, city by city; it requires that we re-explore the landscape of richness with new minds, visions of 2020, new sets of eyes, and with raw wild entrepreneurial imagination. Collaborative synthesizim is a highly integrated, technology based real time superior performance and collaborative progressions deployed simultaneously in dozens of countries with fascinating ease. It's global age rapid deployment of innovative excellence with new execution styles coming together to create a massive impact. This is new thinking re-trained, new visions re-engineered and new business models re-calibrated. It's a new blend of massive economical development that is synthesized at a new mix cycle rate, boldly declaring old economical thinking and business models ineffective. This is neither the fourth or fifth industrial revolution; it's a brand new renaissance of new global thinking Very soon, 20 billion smart devices in the hands of few billion alpha dreamers will start dancing in synchronization at the same beat. This will be a real living a tsunami of Technocalamity; it will be like being inside a big screen sci-fi film via goggles in your own privacy of space with your choice and time. The earth will vibrate with grassroots prosperity. Such a world will use primal mankind needs as a principal guide and overtake destructive maneuvering of self-interest-agendas. Alpha dreamers are like the new global age pioneers of today, liberating old thought leaderships of yesterdays. The world is so big, so colorful and so wide open to massive collaboration; it has been the last century's dogmatic destruction, blindfolded by fake news, bad economical models and for-hire incompetent leaderships. New Separation & New Divides: The new prosperity demands a brand new space to house such new thinking and new styles of business structures. A complete separation from the old systems and thinking must take place. The start of the E-commerce revolution flourished with a brand new set of rules, new procedures, complete new looks and new types of staff on brand new floors, with special thinking and skills. The E-commerce revolution was never an extension of the previous industrial revolution. It was a brand new umbrella, far superior in thinking and execution. Without brand new separate facilities, new styles of teams and new protocols, e-commerce would have collapsed on greasy factory floors and would have been misfiled in old secretarial pools. The old management like viruses was separated, old contagious mentalities were blocked and restricted, only newly trained and qualified IT specialist had round the clock access to the air-conditioned humming rooms working as new pulsating hearts of the innovative organizations. This was prevalent across the corporate world and very recent in the main frame computer era. Unless frequent flyers are pulled out of the cockpits and replaced by real professional pilots we cannot land safely. The grassroots prosperity failures of past era can no longer be solved by the same system and leadership that created it. A brand new page and new teams in new locations are mandatory. Today's deniers are now the new enemy of growth, fake media now the new enemy of the nation, and the incompetency the new burden to new transformation. Identify, isolate, transform and move forward. Collaborative synthesizim has arrived in full swing. Feel the rhythm; learn the new dance, enjoy the beat and musicology of new free technologies and the let the spectators watch. The New Challenges of 2020 Beneficiaries: The silent majority, seeking practical and fundamentalist view for deployment of local prosperity issues, anywhere across the globe will benefit. Entrepreneurs believing in "extreme value creation" while rejecting "value manipulations" and alpha dreamers embracing new global age and Technocalamity will have great success. Enemies: The establishment which is determined NOT to change is the adversary. Populace brainwashed on fake media and bureaucracy dependent job seekers are the opponents. Ignoramus of the new global age world will try to beat the path down for those pushing on the way up Adjustments: Arrange a bold and open debate, create a small but high profile forum, and debate, engage and fight out in open; spin hard so it finally curds into something solid. It's not important who is right or wrong; what is important is the real truth. We must continually seek to find why the truth is so hidden, and why solutions are so prohibited. It will not be an easy process. Courage and stamina will be mandatory. Discover and define economical nationalism. Make your own country great by first adopting a positive and logical approach to national prosperity. Discover how to work successfully with one country and later multiply such skills to expand to 200 countries. Fair trading is wide open all over the world. Boycotts and closed trade are the destructive thinking, caused by globalization based on serving only selected groups. Mankind wants to depend on its natural survival strategy and has now figured out that enough is enough and the time for big change has already arrived. ABOUT NASEEM JAVEDNaseem Javed is a corporate philosopher, world-class speaker, author and Chairman of Mentorian Worldwide; a think tank on Image Supremacy of Innovative Excellence & Entrepreneurial Leadership. He is leading charge on entrepreneurial leadership transformation and a recognized authority on global digital trends, image complexities how they impact business performances and create global age skill shifts. His recent work on Expothon Strategy is getting global attention. www.mentorian.com LinkedIn: https://www.linkedin.com/in/naseemjaved