Asia-Pacific
On Diplomacy
DPRK Diplomats: A Headache for Bangladesh
By Sazzad Haider
Bangladesh Correspondent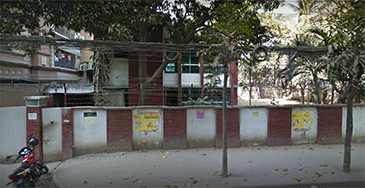 Exterior of N. Korean Embassy in Dhaka, Bangladesh
North Korea, officially Democratic People's Republic of Korea (DPRK), has a tiny embassy with six diplomats including its ambassador to Dhaka. It seems these diplomats have spent their time in a lethargic manner. The visa section window has been opened very rarely. The commercial section has seldom been active. A medium-size billboard, near the boundary wall of the embassy, depicts some photos of "great leader," "'dearest leader" and military might of North Korea. The embassy's main gate does not open very often. The embassy and surrounding area seem very enigmatic and gloomy. But in the last few years, the diplomats of North Korea have been a great concern to the Bangladesh foreign ministry as they have allegedly been involved with undiplomatic activities. They frequently abuse their diplomatic privileges; involved with corrupt business-communities they import luxurious items & equipment with fraudulent tax documents.Although it is not unusual for diplomats to import expensive luxurious cars for themselves, the North Korean diplomats try to import aristocratic cars with fraudulent tax documents. In January 2017 Bangladesh Customs seized a Rolls-Royce car with fraudulent tax documents that was being imported by North Korean diplomat Han Son-Ik, who was expelled from Bangladesh in August 2016 for "illegal activities." Mr. Han attempted to smuggle cigarettes and electronic goods worth half million US dollars.During the incident Mr. Han declared that his cargo contained food and soft drinks. But customs intelligence opened the cargo and found expensive cigarettes and electronics. Bangladesh asked the North Korean government to take Mr. Han Son-Ik back for violating diplomatic norms. Bangladesh officials suspected that he brought the goods to sell to local smuggling gangs. In March 2016, another diplomat Son Young-Nam was caught at Dhaka airport as he tried to smuggle nearly 27 kilograms of gold worth $ 1.7 million in diplomatic bags. The ambassador was forced to apologize and then Mr. Son was expelled.
In 2012, customs authorities seized illegal wines from one alleged diplomat and issued a fine of approximately US$12,700.North Korea had a branch of its Pyongyang restaurant chain in Dhaka, operated by Korean personnel and serving Korean food. In May 2015 the restaurant manager, a North Korean national, was arrested for selling illegal Viagra, alcohol and other illicit activities. Moreover Russian –based Kaspersky published a report that it had obtained digital evidence that North Korea was connected to last year's $81 million cyber heists of the Bangladesh Bank's (BB) account at the Federal Reserve Bank of New York. This report annoyed Bangladesh over and above the existing relationship with North Korea.The diplomatic relationship between Bangladesh and North Korea was established in 1973 and North Korea has had an embassy in Dhaka since 1974. Bangladesh has maintained a non-residential status as North Korean affairs are looked after by the Bangladesh embassy in Beijing. Trade and economic cooperation between the two countries is very nominal.Namnam, a state company of DPRK was commissioned to extract hard rock for the Madhapara Granite Mining Company Limited. From 1994 to 2007 Namnam worked at this project but failed to implement tasks as per the terms and conditions. Finally the Namnam was replaced by a Belarusian company.Politically, the "Juche" ideology of Kim Il-Sung was very attractive to some leftist organizations during the cold-war era. In that period North Korean diplomats were engaged in spreading the glorification of their "great leader." During that time the North Korean Embassy invited lots of political activists, journalists, and technocrats to visit DPRK at its expense. But now DPRK diplomats rarely participate in any political activities and the attraction of "Juche" has nearly faded out for local politicians. The National Day celebration party is a major event to the DPRK Embassy and a handful of local political leaders attended the ceremony. It seems the DPRK Embassy has plunged into isolation like North Korea. According to foreign ministry sources the activities of a few diplomats of DPRK are a great headache for Bangladesh and the diplomats will further violate the diplomatic norms, Bangladesh would only have the option to close the embassy permanently.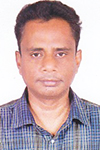 Sazzad Haider, a veteran Bangladesh journalist, serves as Bangladesh correspondent for The Seoul Times. The seasoned journalist has been working as an editor, publisher, or writer for various news media including The Diplomatic Journal and jamunanews24.com for over 30 years. He specializes in diplomacy and international relations.