Global Views
Letters from London
Trump Uses Saudi Arabia to Balance Its Ties with Middle East and Southeast Asia
By Marcelle Geroux
London Correspondent

In 2017, with new US President Donald Trump in office, the United States seems to be headed falling into the same trap as the previous US presidents in the first decade of the 21st Century, when in the decade of 2000s US Middle East-predominant policy focus enabled China's military rise threatening American predominance in East Asia.In fact, instead of nipping in the bud North Korea's nuclear weapons challenge threatening United States and its allies, President Trump seems to be getting sucked into the Middle East quagmire by ordering missiles strikes against Syrian Air Force bases accused of chemical strikes.Why should Trump waits and lets China continue taking the world's economy, while in his address to Congress on Feb. 28, 2017 he accused China of causing 6,000 of US factories to be closed since it has joined Word Trade Organization.But on the other hand Trump invites Chinese President Xi Jinping to the United States or a so-called Super-Summit and also accepts the Chinese president's invitation to President Trump to visit China in 2017.But Trump and his companions don't seem so naive to let China flaunt in the world's economy and industry and continue to exploit the century.For pursuing its plans and dominating Middle East and South Asia, US puts a comprehensive plan on its agenda and in this route it is helped by European Union as its major ally.The German Chancellor Angela Merkel travels to Saudi Arabia and United Arab Emirates for boosting trade and economic relations. Through negotiations Germany accepts to consider UAE as a 'Transit Point' for transferring German goods into the region.And if two countries fulfil their commitments, UAE dependence to South East technology market, Chinese companies and other brands like LG and Samsung will be significantly reduced and it will transfer 12 percent of South East share of trade to Germany.On the other hand, news says British military fleet are allowed to enter to Persian Gulf after a long time through a framework coordinated with Trump. This means that for making balance between its relations with china, US still needs using Middle East capacities and taking a very careful step to leave it.Making Arab nations to reduce their relations with south Asian countries would bring pressures to bear upon these counties. Establishing US and British fleet in Persian Gulf and confining South Asian countries' transportation in Bab al-Mandab Strait, Suez Canal, abd the Strait of Hormuz as a strategic way will make balance between US-China relations.Trump's plan to visit Saudi Arabia in coming days and visiting kings and leaders of Islamic nations such as Egypt and Pakistan in Riyadh has its special messages for China and India. Policies around buying 10 million barrels of Saudi Arabia's oil and controlling the water channels will directly influence Southeast Asia, Russia, and Iran.

Related Articles
A War of Monkeys, Every Man for Himself
Three Key Players in Middle East Diplomacy
6 Arab Nations Ask FIFA to Replace Qatar as ...
Wahhabism vs. Muslim Brotherhood: Qatar Crisis ...
Trump Hands Over the Possession of Arab ...
Behind the Scene of Khan Sheik Hun Chemical ...
Saudi Ambassador to Malaysia Takes Harsh ...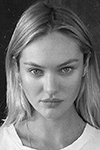 Marcelle Geroux, a French journalist and translator, serves as London Correspondent for The Seoul Times. Her stories has been published on various news media including Almasdar News, Daily Sabah, and Scoop News. She is working on PhD degree in international relations in London now. A multi-lingual she speaks several foreign languages including English, Russian, and Arabic.