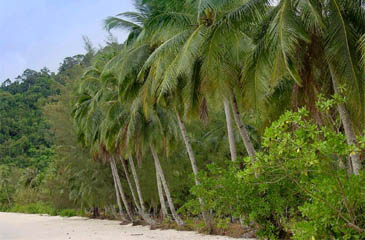 Monkey Beach in Malaysia's Penang
On Dec. 29, 2004 Malaysia Tourism Promotion Board (MTPB) in Seoul announced that as of Dec. 28 there is no Korean traveler or resident dead or missing in Malaysia affected by one of the deadliest earthquake and series of tsunami that killed tens of thousands of people in many South Asian countries.Jay Joo, MTPB's senior manager, said that operations at Malaysia's major tourist attractions will be back to normal within the next couple of days."Unlike initial reports of Korean mass media, the damages in Penang and Lankawi areas caused by the earthquake and tsunami is very minimal and the capital Kuala Lumpur and tourist resort Kota Kinabalu has been nearly untouched by the natural disaster" Joo said.He added that all the tourist resorts and hotels in Penang and Langkawi areas are nearly intact and the operations in the area will be back to normal through three to four days of cleaning up. Other major tourist attractions nearby have not been affected by the earthquake.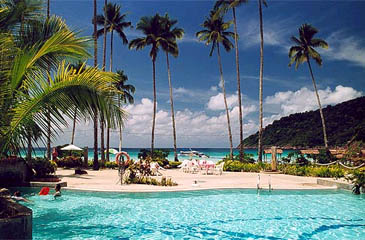 A hotel pool in Langkawi Beach in Malaysia
According to MTPB everything will be back to normal within this week and foreign tourists will no problems traveling Malaysia.Meanwhile, Korea Air, the national flag carrier, announced that there will be no cancellation of air operation on Incheon-Penang route as Penang and Langkawi areas have been relatively lightly damaged by the quake.Malaysian government announced Dec. 28, 2004 that a total of 59 people are listed dead and 29 missing in the earthquake and the tsunami. In Penang alone 45 people lost their lives and 22 others were listed missing.For more information regarding tourism in Malaysia Tourism Malaysia official site or call its Seoul office at 82-2-779-4422.