Middle East & Africa
Op-Ed Special
Trump Hands Over the Possession of Arab Nations from Saudi Arabia to Tel-Aviv
By Marcelle Geroux
London Correspondent

Over two weeks ago the US President Donald Trump made his first foreign trip to Saudi Arabia. On May 20, 2017 Trump also visited Mohammed bin Salman, the Saudi's deputy crown prince. Their last meeting in Washington DC in March, managed by Trumpm was intended to give direction to adjust US-Saudi relations not US relation with other Arab nations.By the visit Trump had stakes for both the Saudi Arabia and United States. It is Saudi Arabia's old dream, its half-century-long effort to establish itself as the central power of Arab and Islamic states. The dream was to turn itself into the center of the region and to make other Arab Nations consider Saudi Arabia as the capital in the region.On Jan. 6, 2017 the Independent reported that Saudi Arabia's dream of becoming the dominant Arab and Muslim power has gone down in flames. The paper, which sent by Hillary Clinton in 2014 and published by WikiLeaks, spoke of the Saudis and Qataris as rivals competing "to dominate the Sunni world." To achieve the goal, Saudi Arabia destroys everything standing in its way. Actually, in disguise of fighting against black terrorism, ISIS and Al-Qaeda have the main role in their establishment.Saudi Arabia deploys economic and military war against those who don't intend to surrender to its aggressive policies, such as the brutality it brought to Yemen and the aggression it showed to Egypt in occupying Tiran and Sanafir islands, according to news reports of the Guardian and the Aljazeera.Inviting Trump to Saudi Arabia is directly in line with the goal mentioned above, while Trump pursues his own goal in this visit too.In this trip Trump also met Gulf leaders from nearly 50 Muslim countries in Riyadh, while he had made no plan to pay a visit to other Arab nations. Instead the Gulf authorities were invited to Riyadh to hold meeting with Trump preserving his dignity.The invitation of nearly 50 Gulf leaders to Riyadh to visit Trump instead of Trump visiting them left no credibility and dignity to Arab nations' geographic borders, symbols, and flags, since US president did not recognize them as independent countries to visit, while the leaders should go to Riyadh to stand in queue to gain a possible opportunity to shake hands with trump, not to lower his dignity.The questions that arise here are: Is this the right of Egypt and other Arab nations to be the followers of bin Abdul-Aziz? How come president of Egypt, the largest country in Middle East, has to meet US president elsewhere in another country?And how come the venue of the Arab summit has to be changed from Egypt Sharm El-Sheikh to Saudi Arabia – Reported by Egypt news agency (MASRESS)- under the presidency of Saudi government? When we connect the dots we indeed reach the aforementioned goal of Saudi Arabia to dominate the Arab World. Western analysts believe that Saudi Arabia still is a staunch ally to the West, and after more than seven decades it did not change its stances toward Western countries, according to a report by Foreign Policy in 2016. This is why this country insists on maintaining its alliance with US, receiving support in order to make Arab and other countries kneel down before Saudi Arabia. While the economic and military supports US gives to Saudis have their own behind-the-scenes. Among the other things, unlike Obama who was privately critical of Saudi actions and the tradition of the Washington foreign policy establishment and giving automatic support to Saudi Arabia and its allies, Trump orders greater US support to Saudi war effort in Yemen and his administration has completely agreed on selling more weapons to Saudi Arabia, the deal which was somehow banned by Obama.In economic front according to the CNN report on the first of May this year Saudi Aramco, the kingdom's state-owned oil behemoth, took 100 percent control of the sprawling Port Arthur refinery in Texas, North America's largest oil refinery to gain access to the United States' energy market in line with maintaining its alliance with the United States. As mentioned, Saudi Arabia somehow intends to take on Trump to reach its goals in dominating Arab nations, while Trump has very well understood Saudi Arabia's importance in realizing US goals in Middle East and knows how to play a very shrewd political game.In this regard, Arab nations need to understand the Washington's bilinear and pragmatic policy in adding fuel to Middle East war, an excuse for its presence in the region and achieving its interests for stabilizing Israel and weakening Muslim countries. The fact that Saudi Arabia will never understand how US intended to use the country as a tool for playing the game and bring it under its control to use whenever it wants. After Saudi Arabia, Trump made stops in Israel. This interprets very well the Trump's reason for visiting Saudi officials. Everybody is aware of Saudi Arabia's either direct or indirect deep relationships with Tel-Aviv. The goal actually is to make all Arab governments controlled by Saudi Arabia. The goal is also to make Saudi Arabia itself go under the control of Washington and the rein finally be handed over to Tel-Aviv. After Saudi Arabia's experience in taking control of Tiran and Sanafir islands and granting them to Israel, handing over the possession of Arab nations under Saudis leadership is the best present in its kind that Trump can give to Tel-Aviv.

Related Articles
A War of Monkeys, Every Man for Himself
Three Key Players in Middle East Diplomacy
6 Arab Nations Ask FIFA to Replace Qatar as ...
Wahhabism vs. Muslim Brotherhood: Qatar Crisis ...
Trump Uses Saudi Arabia to Balance Its Ties ...
Behind the Scene of Khan Sheik Hun Chemical ...
Saudi Ambassador to Malaysia Takes Harsh ...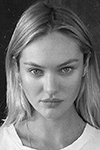 Marcelle Geroux, a French journalist and translator, serves as London Correspondent for The Seoul Times. Her stories has been published on various news media including Almasdar News, Daily Sabah, and Scoop News. She is working on PhD degree in international relations in London now. A multi-lingual she speaks several foreign languages including English, Russian, and Arabic.