Global Views
Op-Ed Special
Wahhabism vs. Muslim Brotherhood: Qatar Crisis Opens Old Wounds
By Marcelle Geroux
London Correspondent

"Muslim Brotherhood," officially known as the Society of the Muslim Brothers, was formed in Egypt by Islamic scholar Hassan al-Banna in 1928. The transnational Sunni Islamist organization aims "to achieve unification" among the Islamic countries and states, particularly among the Arabs and its mission is to liberate them from foreign imperialism.It believes that Islam is not simply a religion, but a way of life. It advocates a move away from secularism, and a return to the rules of the Islamic Holy Book of "Quran" as a basis for healthy families, communities, and states.The group has branches in countries across the Middle East and North and East Africa, including Sudan, Syria, Saudi Arabia, Qatar, and etc.The formation of Muslim Brotherhood movement almost relates back to Arab-Israeli conflict in 1948. In this conflict, the more the Islamic countries failed to counter Israel's extravagant plans, the more Muslim Brotherhood extended their influence.Muslim Brotherhood's rapid growth was actually promoted after Arab armies' heavy defeat in the war against Israel, a war which began with the slogan of "Arab Nationalism."After the collapse of Ottoman Empire (known as the Turkish Empire) and the establishment of "Arab Nationalist Movement," Muslim Brotherhood dominated the most powerful political thinking in the Sunni world. "Wahhabism," a religious movement attributed to Mohammed Abdul Wahhab, was formed in 18th century by the rise of Al-Saud regime which was affected by the sects and doctrines.Despite the poor quality of its intellectual foundation, Wahhabism was granted political power by Saudi petrodollars and Two Holy Mosques which led to its early consolidation."Muslim Brotherhood" and "Wahhabism" as two Salafist groups have many differences mainly in the field of "Government Formatio." In this regard the CNN's Ben Wedeman says: "The Wahhabi Salafist is actually based on Takfiri doctrine, while the Muslim Brotherhood adopts political approach and has been formed in response to the social-political situation of the time."Within the past 15 years, the political and Sunni Jihadist groups are mainly derived from two roots: Wahhabism and Muslim Brotherhood. On the differences of these two groups, columnist Frida Ghitis also says: "Muslim Brotherhood had no political power over the past 20 years, while Wahhabism — dependent on Saudi petrodollars and political system of Saudi Arabia — gained power in the region, and many Brotherhood groups apparently consider themselves as economically dependent to Wahhabi thinking to meet their economic needs.Today the Sunni world is mainly divided into two fronts: Qatar, Turkey, and Muslim Brotherhood-related groups in different countries; and on the other hand UAE, Bahrein, Saudi Arabia, Egypt as the representatives of Wahhabism movement.Qatar's Al-Thani ruling considers itself as a part of Abdul Wahhab generation, looking upon him as their ancestor, while they do not have much faith in his doctrines as Saudis do.The country on the other hand is more oriented towards Muslim Brotherhood doctrines. However, the group first originated in Egypt and during a specific period of time (during the presidency of Mohamed Morsi) it was settled in this country, but since then its power was concentrated more in Qatar and Turkey.The recent crisis between Qatar and some of Gulf countries is actually the relighting the extinguished fire between Muslim Brotherhood and Wahhabism. Today, as the secret relationship between UAE and Saudi Arabia and their relations with ISIS and Al-Qaida is inevitable, the relationship of Qatar, Turkey and Muslim Brotherhood also needs no documentation.Over the past five years, the different groups attributed to this two fronts have fought against each other through proxy wars in some Middle East countries including Egypt, Syria, Afghanistan, and Yemen. And the recent Qatar crisis actually unveils the opposition which does exist between two groups. However, Donald Trump's recent trip to the Middle East added fuel to the fire of this opposition.These two fronts have broken the Sunni world into three branches, Wahhabism, Muslim Brotherhood, and Secular, and Muslim Brotherhood among them has been more moderate and conservative. Although some attributed groups have taken extremist measures for absorbing Saudi petrodollars meeting their economic needs.Having detailed information on the intellectual roots of Sunni world and Saudi Arabia's claim (the country as the main representative of Wahhabism) on Qatar as being a state-sponsored terrorism nation is more like a joke than a reality, by flashing back to 9/11 and the country's role in creation of Al-Qaida terrorist group.Saudi-Muslim Brotherhood opposition is a real deep-rooted opposition, and the taste of Muslim's public opinion is more inclined toward Muslim Brotherhood rather than Wahhabism, a movement which is doomed to collapse.

Related Articles
A War of Monkeys, Every Man for Himself
Three Key Players in Middle East Diplomacy
6 Arab Nations Ask FIFA to Replace Qatar as ...
Trump Hands Over the Possession of Arab ...
Trump Uses Saudi Arabia to Balance Its Ties ...
Behind the Scene of Khan Sheik Hun Chemical ...
Saudi Ambassador to Malaysia Takes Harsh ...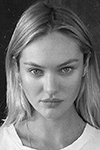 Marcelle Geroux, a French journalist and translator, serves as London Correspondent for The Seoul Times. Her stories has been published on various news media including Almasdar News, Daily Sabah, and Scoop News. She is working on PhD degree in international relations in London now. A multi-lingual she speaks several foreign languages including English, Russian, and Arabic.