Middle East & Africa
Temple Mount Violence
Special Contribution
By Zvi November

| | |
| --- | --- |
| | The Temple Mount — The Temple Mount in Jerusalem has been revered as a holy site by Judaism, Christianity, and Islam for thousands of years. As one of the world's most important religious sites it is also called "the Noble Sanctuary of Jerusalem." |
At the moment there is a great deal of tension in Jerusalem, Judea and Samaria following the murder of two Israeli Druze and the subsequent placing of metal detectors in front of the nine gates to the holy compound through which ONLY Muslims may enter. The tenth, Moghrabi gate is for tourists. Jews can policemen by three Israeli Arab (aka Palestinians) last week go up to the Temple Mount in the guise of "tourists" but must pass through a tight security check. Jewish prayer books are forbidden just as Jewish praying is not allowed.Although Muslims pass through metal detectors when entering the Kaaba Mosque compound in Mecca, they are outraged by these devices in Jerusalem. One would think that Muslims would welcome measures designed to protect them when they visit the Dome of Rock Shrine and the al-Aksa Mosque which is the third holiest site in Islam. It was only after the Six Day War that Jews were permitted to visit the Mount. Before 1967 Jews were banned from entering, a ban that began in Hadrian's time (2nd century).There are many holy places throughout the world. There are holy Hindu and Buddhist temples in India and Sri Lanka; Shinto shrines in Japan, cathedrals in Europe and Mexico, the Sacre Coeur Basilica in Paris and Lourdes where millions seek to heal their ailments every year. Most, perhaps all, of these holy sites are places of peace and serenity.But holy places in the Muslim world are different. For instance, insurgents intent on overthrowing the Saudi family regime seized the Grand Mosque in Mecca in November 1979. A two week battle ensued that left hundreds of fighters and hostages dead. In May of 2015 the Imam Ali Mosque in Qudayh was attacked. Twenty-one people were killed.Also in May 2015, the Dammam mosque was attacked leaving three people dead. In August 2015 the Asir region mosque was attacked and thirteen people died. In January 2016, a Shia mosque in al-Ahsa was attacked with four left dead. Last month Saudi security foiled a plot to bomb the Grand Mosque in Mecca. The bomber blew himself up.Over in Iraq, bomb and strafing attacks on mosques are quite commonplace. On February 22, 2006 bombs went off in the al-Askari Shia Mosque in Sammarra. No one was killed at 6:44 a.m. but over a thousand Sunnis were murdered by Shias taking revenge for this incident. And twenty Sunni mosques were attacked as well.On 29 August 2003 two car bombs exploded at the Imam Ali Mosque in Najaf during Friday prayers. Ninety-five people were killed instantly. On April 7, 2006 the Buratha Mosque in Baghdad was attacked with fatalities.The especially holy Imam Husayn Shrine/Mosque in the holy city of Karbala was bombed three times over several days (April 2007). Over one hundred people were killed and scores, as usual, wounded. A few weeks ago ISIS blew up the 800 year old al-Nuri Mosque in Mosul.In Egypt Muslims regularly attack Coptic Christian churches, shoot worshippers and, or burn down their churches. Egyptian law forbids the building of new churches and special permission is required to repair existing churches.Mosque attacks are also quite frequent in Pakistan and Afghanistan. Last year (21 Nov. 2016) thirty-two people were slaughtered at a Shia mosque in Kabul.Obviously, respect for holy places in Islamic countries differs greatly from Western expectations. In view of how Muslims relate to mosques, we should all be grateful to the Israeli police force for keeping the lid on the local Muslim propensity to riot over imagined affronts to al-Aksa as incited by muftis, Hamas and Abbas too.

Related Articles
The Truth Hurts
Blind Observations
Israel in Reality: Multicultural Discord and ...
"The Jordan Is Palestine" Conference
"Israel in Reality" by Zvi November
Reflections on History
Random Thoughts on From Afar
On Terrorism
Reflections on the Elections
Palestinian Enmity Today
Short and to the Point
Gaza Mini-War Observations
Jew Hating Conference
The Israeli Left's Distorted Mindset
Impressions of Poland
Significant Peripheral
Enemy Agenda & Israel's Ruling Intelligensia
Thinking in the Box
"Occupied Territories"
Strategic Plans?
Israel in Reality by Zvi November
Truth and Consequences
A Country within a Country
Truth Pursuit
Why Boycott 44 Cent US Postage Stamp Showing ...
Egyptian Footnotes from Zvi November
Ariel Conference for Law and Mass Media
George Orwell is Alive and Well in Israel
Different Perspective Regarding Current Crisis ...
Anatomy of a "Peace Process"
Different View on Current Crisis in US-Israel ...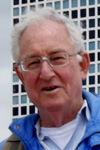 Zvi November, who grew up in New York, served as a Peace Corps' teacher in rural Philippines. He also taught at Hong Kong Int'l School. He earned his diploma from Univ. of Edinburgh, his MA from Syracuse Univ, both in anthropology. Now he is an activist in Israel's Media Watch and other civic bodies.