Global Views
Op-Ed Special
Bring North Korea to the Negotiation Table, Do Not Sanction It
By Eugene Lee
Contributing Writer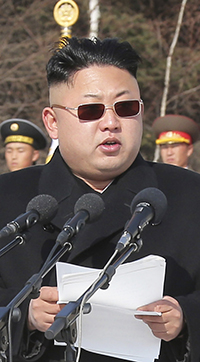 N. Korean leader Kim Jong-Un
A year ago, the US government has announced yet another set of sanctions against North Korea. This time the target was Kim Jong-Un himself. The goal of these sanctions is to restrain officials in power that abusing human rights and block access to the global financial system. North Korean government and the purpose and the effectiveness of these sanctions are still arguable.Seemingly straightforward, these sanctions are far cry from the reality. The people who are getting sanctioned often are ready and employ intricate schemes to hide their identities and money, and the likelihood of getting these people punished is very low. Skipping the root of the problem, the key idea that is presented here is to resolve the issue once and for all. And that would be possible only through diplomatic negotiations. So far the US and especially South Korea were relying on sanctions as a main tool in hope that they would break Pyongyang's spirit. The reiteration here is made with stronger emphasis on the engagement. With the examples of their utility aplenty here are few to mention.Enter Kazakhstan, a 26-year-old Central Asian country that inherited over a fourteen hundreds nuclear warheads, over a hundred intercontinental ballistic missiles together with accompanying machinery and staff after the break-up of the Soviet Union in 1991.Soon after its creation, Kazakhstan, following intensive negotiations, decided to give up all its nuclear arsenal. It did go even further – it began to promote denuclearization first regionally and then globally. It even earned an image of a peacemaker thanks to the integration of nuclear-free ideas into its foreign policy along with the provision of mediation in international military conflicts.In 1998 in the wake of claims that North Korea was developing nuclear weapons at secret sites, Kazakhstan had politely asked Pyongyang to close its diplomatic mission in Almaty. From that year Kazakhstan slowly began to distance further away from the rogue state as the North Korea's actions have become more hostile and unpredictable. But Kazakhstan is not the only country that had denuclearized. The importance of diplomacy in Iran's case is probably the most demonstrative one. It took years of very intensive negotiations on multiple levels to achieve positive results. With the Iranian ambition to acquire nuclear weapons, even threats were made by negotiating parties.However, persistence had won. After concluding the agreement, now, we have a working process that leads Iran into a new era, - era of acceptance into the international community as an equal partner.Even Cuba, the closest North Korea's partner in Caribbean, is slowly opening up. The diplomacy has led the country to the restoration of ties with the US and is bringing the country out of isolation.Let me make a little stop here. We shouldn't be fooled. Diplomacy isn't an easy tool to use. It requires skill, practice, effort, and time. And that is what we need to look for. Highly-skilled analysts, brilliant diplomats, third-party mediations, appeasements, active bilateral engagement, participation in international forums and conferences - all these and not only, - will eventually bring North Korea to the negotiating table.All cases mentioned above indicate that countries do change. Countries may change attitudes and even their belief systems. So may North Korea. With proper diplomatic approach North Korea will respond. So far it seems unapproachable and impregnable. But if we find a proper approach, a good word, a well-chosen note that will strike the proper chord that will slowly open the door to communication with the regime, we will succeed.

Related Articles
Koreans of Kazakhstan -- the "Golden Bridge" ...
Restarting Negotiations between Koreas: ...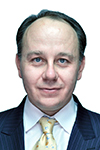 The above writer, Prof. Eugne Lee, PhD, serves as an adjunct professor at the Graduate School of Governance of Sungkyunkwan University in Seoul. His research interests are international relations and development, and security issues in th regions including China and CIS countries. He can be reached at mreulee@gmail.com