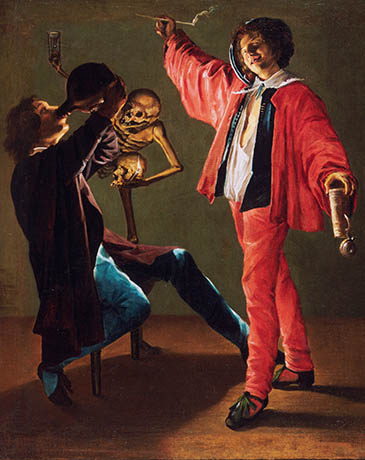 "The Last Drop (The Gay Cavalier)," c. 1639: Judith Leyster, Dutch (active Haarlem and Amsterdam), 1609- 1660 Oil on canvas, 35 1/16 x 28 15/16 inches, Philadelphia Museum of Art, John G. Johnson Collection, 1917 Courtesy of Philadelphia Museum of Art
Marking the centenary of the remarkable bequest of John Graver Johnson to the city of Philadelphia, "Old Masters Now" focuses on one of the finest private collections of European art ever assembled in the United States. The exhibition will run from Nov. 2, 2017 till Feb. 19, 2018 at the Philadelphia Museum of Art in Philadelphia, USA.
This major exhibition includes masterpieces by key figures of the Renaissance such as Botticelli, Bosch, and Titian; important seventeenth-century Dutch paintings by Rembrandt, Jan Steen, and others; and works by American and French masters of Johnson's own time, most notably Winslow Homer, John Singer Sargent, and Édouard Manet and Claude Monet.
"Old Masters Now" will also provide a behind-the-scenes look at the collaborative work of the Museum's curators and conservators who have worked with the collection since it was entrusted to the Museum's care, exploring a host of fascinating questions ranging from attribution to authenticity.In 1917 John G. Johnson, the most famous lawyer of his day, left his astonishing trove of European art to the city of Philadelphia. One hundred years later, we're taking a new look at one of this country's most remarkable collections.Encounter treasures by the likes of Botticelli, Bosch, Titian, Rembrandt, and Monet—and see how we keep making new discoveries about the collection. Far from being a static group of objects, the Johnson Collection is subject to constant care, study, and scrutiny.What does it mean to tend to and learn from an art collection of this magnitude and significance? What discoveries and challenges do we encounter day in, day out? In this exhibition, get a behind-the-scenes look at a living, breathing collection and experience first-hand how our understanding and appreciation of these works have evolved over the years.
For details or inquiries please leave an Email at
info@showonshow.com