Global Views
Special Column
Restarting Negotiations between Koreas: Kazakhstan Maybe Is a Way
By Eugene Lee
Contributing Writer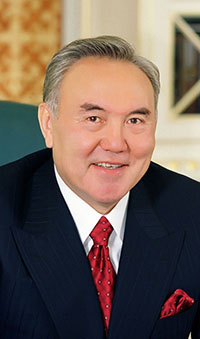 Kazakhstan Nursultan Nazarbayev
The between the US and North Korea has reached new heights. Profanity and calling names have become a tool for insulting each other. The "childish" verbal exchange, sometimes one SNS, mostly on mainstream media, have become a headline of the day. This exercise in eloquence is drawing dangerously close to a declaration of a war. The proverbial "chicken" game can easily become a gamble of military action. With all the arms accumulated on the Korean Peninsula in recent months with the unlimited number of rockets of any capacity, we are slowly moving towards the point of no return. If irked by a wrong word or misjudged threat, any side can declare: "Enough is enough!" and order an attack. Then any probabilistic prediction in numbers of casualties will not really matter, because even a loss of a one soul may trigger an escalation the proportions of which haven't been seen since the WWII. What can we do? I do have a suggestion and I have spoken about it earlier, but let me start from something else.On Nov. 2, 2017 I was observing the 7th round of the Syrian negotiations in Astana, Kazakhstan. Invited by the Ministry of Foreign Affairs of the Republic of Kazakhstan, I wasn't impressed with the process on the initial stage. The 25 parties that were present in the hotel Rixos, instead of issuing a resolution by 5 p.m., dragged the negotiations late into the night. No compromise was achieved and eventually at 11 p.m. they announced a declaration of their "intent to gather again" for the 8th round later in December. I and the rest of media and observes were obviously disappointed. However, on the second thought and with few details coming out I saw a good side of these negotiations, despite any progress. The negotiations have become stall as some parties brought up new issues to the discussion table, for example the fate of over two hundred incarcerated people who were put behind the bars in recent years while opposing the current regime in Syria. That is, in a long term as I it, the interested parties have begun probing and charting out the grounds of future negotiations. On Nov. 3, 2017 in the presidential residence, the Akorda, along with the media I was set to witness an award ceremony of a peace prize to the King of Jordan Abdullah II. The president of Republic of Kazakhstan, Nursultan Nazarbayev, just established this peace prize and granted it the king for his effort in hosting a large number of Syrian refugees while promoting peace in the Middle East.Kazakhstan is a denuclearized state. In early 1990s it organized and helped to establish a nuclear-free zone in Central Asia. Today Kazakhstan is a strong supporter of nuclear non-proliferation around the world. Along with these efforts the country has always been a strong proponent of peace and helped to mediate many conflicts, reginal and even the large ones, for example between India and Pakistan. Kazakhstan has recently been elected and set to begin its non-permanent membership in the Security Council of the United Nations. As I see it, Kazakhstan has become the country that is in a uniquely good position that will help here, on the Korean Peninsula. I have written earlier and, again, would like to call for inviting Kazakhstan to help mediating the conflict between South Korea and North Korea. Kazakhstan, with its experience and shared history of engagement with both, is very well equipped to do the job. My impression from the meetings was that Kazakhstan is not going to be proactive in any conflict until it is asked. A little rebuke to Kazakhstan for not doing enough internationally in showing its good will experience in other regions of the planet. The international law for Kazakhstan has become a bastion of its sovereignty, and peace and stability in the region. I believe it is the time for the country to become a truly global peacemaker.We must not fall into a trap of thinking falsely that North Korea will suddenly easily run to the negation table, nor Kazakhstan is a panacea to the conflict. However, it is a diplomatic path we haven't ventured out yet. We must tirelessly seek for a solution and we must grab any opportunity to engage North Korea. No matter wild our ideas be, an opportunity might lie in plain sight. When the lives of millions of people, our lives and lives of our children, are at stake, we should not miss even a minute chance for a future peace on the peninsula. It is, in my belief, certainly worthy of our attention. Let's start and see where this road will take us.Eugene Lee is an Adjunct Professor at the Graduate School of Governance of Sungkyunkwan University. He's research interests are international relations, international development and international and regional security.

Related Articles
Koreans of Kazakhstan -- the "Golden Bridge" ...
Bring North Korea to the Negotiation Table, Do ...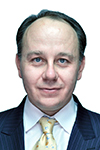 The above writer, Prof. Eugne Lee, PhD, serves as an adjunct professor at the Graduate School of Governance of Sungkyunkwan University in Seoul. His research interests are international relations and development, and security issues in th regions including China and CIS countries. He can be reached at mreulee@gmail.com