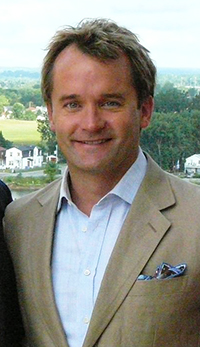 Seamus O'Regan, minister of Veterans Affairs Canada (VAC)
Seamus O'Regan, minister of Veterans Affairs Canada (VAC), is currently in South Korea along with 14 Canadian veterans of the Korea War. They are visiting South Korea from May 27 till June 1, 2018 on Revisit Korea Program organized by South Korea's Ministry of Patriots and Veterans Affairs.The Canadian minister and Canadian participants of the Korean War are taking part in various events related to the Korean War, visiting places of conflicts to pay respect to the war deads. Some caregivers are also accompanying the Canadian veterans of the Korean War. In July 2018 the 65th anniversary of the Korean War Armistice will be observed.
The minister and Canadian veterans will visit Seoul, Gapyeong of Gyeonggi Province, and South Korea's port city of Busan for a number of commemorative events.They will also meet with his counterpart Madam Pi Woo-Jin, the South Korean minister of the Ministry of Patriots and Veterans Affairs (MPVA)."The courage of these 14 Veterans, and the thousands of other Canadians who went half-way around the world to defend Canada's freedoms and values in Korea, is truly impressive," the Canadian minister commented in the interview with Canadian news media before his departure for Seoul. "It's an honour to join them as they return to the place of their service—a place where friends were made and lost, and a place where Canadians again distinguished themselves and their country on the field of battle"Over 26,000 Canadian men and women served in the Korean War.Among them a total of 516 Canadian lost their lives in service during the Korean conflict. Fighting on the Korean Peninsula came to an end when the Korean Armistice Agreement was signed on July 27, 1953. But some 7,000 Canadians continued to serve as peacekeepers in South Korea until the end of 1955.
Each year, the Revisit Korea Program subsidizes airfare for about 600 Veterans (and a guest) as a way of expressing the gratitude of the Korean people to Korean War Veterans from 21 United Nation allies, including Canada.For details or inquiries:
Alex Wellstead
Press Secretary
Office of the Minister of Veterans Affairs and Associate Minister of National Defense
alex.wellstead@canada.ca