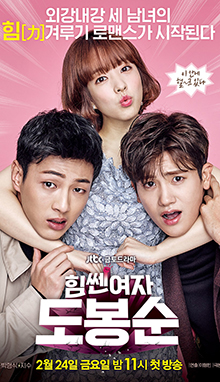 "Strong Woman Do Bong Soon"
On a typically humid Tuesday night I found my tired self being dragged along to a friends studio in Tse Addo, a growing community in Accra, Ghana — my mother's homeland and mine. The quiet hum of the air conditioning cooling the room was like kryptonite, and I allowed myself to get comfortable while being surrounded by a handful of young Ghanaian millennials — photographers, videographers, singer-songwriters and idea makers who were constantly evolving and pushing the Ghanaian creative industry from local to international. Cue in Winston Wotse with his high top fade and even higher socks- within a few minutes we were high five-ing about the last Korean drama we had seen ('Strong Woman Do Bong Soon') and convincing anyone within earshot about the movement of Hallyu and these prolific Korean dramas, as though we were a religious group attempting to convert unenlightened individuals. I had flown from one part of the world to the continent to find myself surrounded by the very same Bong Soon enthusiasts and (secret) K-pop lovers and it made wonder, just how far had the Korean wave come?What is the Korean wave you ask? Chances are, you are already surfing on these very strong (and influential) tides. The Korean wave, also known as Hallyu; is a term that was initially used in 1999 by the Chinese media to describe the crazed movement of Korean popular culture sweeping over their nation.The Korea Tourism Organisation (2012) specifies that the Korean wave is the, "favourite phenomenon of Korean popular culture abroad". From Korean dramas, to Korean pop music and exporting creative content, as well as manufacturing goods. The Korean wave effect has a major part to play in directly and indirectly impacting its economy and from a social perspective, it has also played a major part in image formation to foreigners. Kim Yeong-Eun from Suwon recalls that; "About 10 years ago when she was travelling…people only knew Korea as just a dangerous country in the world…and just a small Asian country."Many foreigners try to come to Korea because of Hallyu … and I think when they come to Korea they would think Korea was a nice country than what they imagined before." says Kim.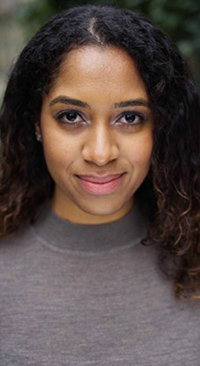 Lady Poullos
The term "soft power," is the quintessential way to describe how South Korea's culture has smooth talked its way into our hearts and into our every day routines. A poignant excerpt from Baekbeomilji in 1948, reemphasised that this method of 'attack' was not a new thing; "The only thing that I desire in infinite quantity is the power of a noble culture. This is because the power of culture both makes us happy and gives happiness to others…" says Kim Gu. The evidence of this progressive and silent attack is as clear as the reflection on your Samsung phone, with South Koreas' governments intentional investment into the cultural arts sector, their influence has grown exponentially with the outpouring of this wave through the medium of SNS. Their power is multifaceted and has brought more and more tourists ever year to its shores, "the number of foreigners visiting Korea is increasing.The number of foreign tourists visiting Korea has increased nearly fourfold from 300,000 in 1998, when the Korean Wave began, to 11.8 million in 2014. Of the total number of foreign tourists, Asian accounted for 71.3% in 1998 and 83.5 percent in 2014, indicating that the proportion of Asia, the center of the Korean Wave, has increased", (Bae et al, 2017).The Hallyu-waves has in part aided in the constant holistic growth of South Korea, and socioculturally we find that it has the power to even change the way I would apply lipstick, pick out outfits and even influences the weight of my online baskets that are slowly being filled up with Innisfree masks and lastly and one would argue most importantly, it acts as a diplomatic tool in reeducating and changing pre-existing mindsets of foreigners toward South Korea."It has given me a glimpse — albeit a slightly fantastical one — into Korean culture and societal nuances. It has piqued my interest in their lifestyle, food, educational system and of course music, says Winston Wotse, Accra. "I was introduced to Korean content when I was quite young, like 10 years old give or take a few. And it was because they showed some K-drama on TV at the time. "Full House," "All In," "Phoenix," are a few I remember from back then", recalls Wotse.There was a time when PSY's video for Gangnam Style was the first video to reach over a billion views, way before I knew that Gangnam was a place in Seoul. The days of sitting around the TV in Adenta, Accra watching foreign dramas and wondering what language they were screaming in have gone, now I sit in front of my laptop guessing what each character will say before the subtitles appears. But their prowess power goes beyond screens, beyond Gong Yoo fighting the undead on a moving train on Viki, or international boyband sensations BTS striking more poses than super models and more moves than Jagger, on YouTube and on Ellen Degeneres' show. "How I act and talk to people…tend to be more respectful, the bowing and handing something to someone. It has also influenced my views on Korea, rather than the naive thoughts some westerners have of Korea." says Nikita Lazarus from London. As I looked more into the Korean effect in Accra, I begun to find clues of it's existence everywhere I would go. In fact, everyday when I sit in my Uber and moan about the mean traffic on Spintex, I would spot Hangul written on the side mirrors, and on the backs of small trucks or on the neon coloured vests of motorcyclists. As I did explore more of the culture in Accra, I also found my own reflecting back. The concept of formalities, of addressing someone older or important, or referring to strangers as aunties, uncles or sisters was akin to everyday life here in Ghana, it was not a new thing. The former UN Sec. Gen. Ban Ki-Moon, said it well that; "To mobilize people we need to understand and embrace their culture." My appreciation for the South Korean culture began with an accidental click on a video on Facebook (which is how most stories start…), the domino effect of K-drama, K-pop and SNS eventually led me to find public figures such as Ghanaian expats Sam Okeyere and Nana Kyei. Their presence in Korea acts as a bridge; to one, motivate Ghanaians to follow in their steps and to consider South Korea as a possible travel destination, and two, it enables both cultures to appreciate and realise its many similarities. An awkward date at the highest building in Ghana, the Sky Bar, Ied me to find out about the Korean embassies' effort in hosting an annual Korean festival week in the Accra mall. During this short time they would share a glimpse into the Korean culture with films, quizzes and food. I was in. On June 24, their last day, it didn't take much to convince my already curious self to investigate their quiz at the Silverbird Cinema at the mall, and to my surprise, I walked into a cinema screen where almost 90% of it's seats were occupied by Ghanaian men and women, young and elderly. It was surreal to see such a crowd with genuine interest for a culture that so often, many confuse with Chinese or Japanese.Yet, here we were, with the Ambassador Kim Sung-Soo in the audience too, whilst we shouted out and eagerly wrote down answers to the questions, all the while enjoying this unique experience with each other. I was able to walk out with a Ryan Kakao Friend pen for participating and having felt a little bit closer to this nation which was thousands of miles away. For the rest of the day at the mall, those glorious multi-coloured traditional fans that I had been eyeing from the quiz followed me around. Ghanaian's held the fan of many colours cooly in conversation and fanned themselves whilst in Trotro's and taxis. It was jarring to say the least. So This is soft power, it dawned on me. In statistics from the Korea Tourism Organization, and in Trading Economics, Ghanaian nationals are among the least in Africa who travel to this nation, despite the clear interest in it's culture. On one of my many usual Uber rides, the young driver shared his wish to travel to Korea; "If the Lord helps me and I am able to go there …first reason is to go there and learn, the second is to find a company to work with", the car manufacturing sector in Korea is seen as a lucrative area to work in for many young Ghanaians, with names such as Hyundai being most praised. It is a place of intrigue, as well as a beacon to others, many are eager, but the opportunities are few - for now, perhaps through events, mini excursions to Tema (which hosts the largest Korean communities - and Korean restaurants), and with a good enough internet bundle, they too can still be carried along by the wave. "Oh yeah definitely, I would like to see more of Korea. The food looks amazing and their fashion sensibilities are really top notch." I can attest to the food and fashion, but I wonder if a mutual curiosity for either culture can continue to grow - and moreover what could be done to keep this relationship blossoming? "I was able to feel that Hallyu is really a big part of introducing Korea," says Kim Go Eun. If this is the intro, then perhaps Hanboks might soon be readily sold in Zara, Hangul will become as popularly spoken as english and I would finally be able to purchase banana milk from any store I go to. The future for South Korea is expansive, and its presence in the west African country of Ghana, I hope too, will continue to grow.
The above story was contributed to The Seoul Times by
Ms. Lady Poullos, internal journalist based in Ghana. She studied at the London School of Journalism.