Asia-Pacific
Pakistan Rides on Camel's Back
Special Contribution
By Salah Uddin Shoaib Choudhury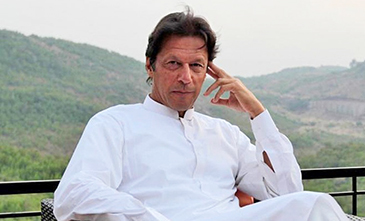 Imran Ahmed Khan Niazi
Imran Ahmed Khan Niazi, a heavily Islamist inclined politician, has been 'elected' in a controversial election and finally found his way as the Prime Minister of Pakistan. A number of opposition parties have alleged "massive rigging" in Khan's favor amid allegations of military interference in the general elections. The Election Commission, however, rejected allegations of rigging. During his victory speech, Khan laid out the policy outlines for his future government. Khan said his inspiration is to build Pakistan as a humanitarian state based on principles of first Islamic state of Medina – meaning he is going to transform an Islamic republic into a Sharia state.On March 18, 2012, Salman Rushdie critiqued Khan after Khan refused to attend the India Today Conference because of Rushdie's attendance citing the "immeasurable hurt" that Rushdie's writings have caused Muslims around the world. Rushdie, in turn, suggested Khan was a "dictator in waiting." While writing for The Washington Post, Richard Leiby termed Khan as an underdog adding that he "often sounds like a pro-democracy liberal but is well-known for his coziness with conservative Islamist parties." Declan Walsh in The Guardian newspaper in England in 2005 described Khan as a "miserable politician," observing that, "Khan's ideas and affiliations since entering politics in 1996 have swerved and skidded like a rickshaw in a rain shower... He preaches democracy one day but gives a vote to reactionary mullahs the next." Khan has also been accused by some opponents and critics of hypocrisy and opportunism, including what has been called his life's "playboy to puritan U-turn."In personal life, Imran Khan had numerous relationships during his bachelor life. He was then known as a hedonistic bachelor and a playboy who was active on the London nightclub circuit. He had numerous girlfriends during his bachelor life. Many are unknown and were called 'mysterious blondes' by British newspaper The Times. Some of his out of marriage relationships included relationship with Zeenat Aman, Emma Sergeant, Susie Murray-Philipson, Sita White, Sarah Crawley, Stephanie Beacham, Goldie Hawn, Kristiane Backer, Susannah Constantine, Marie Helvin, Caroline Kellett, Jerry Hall and Lulu Blacker. In a book published in 2009, Christopher Sandford claimed that former Pakistani Prime Minister Benazir Bhutto and Imran Khan had a close relationship when both were students in Oxford. He wrote that Bhutto at the age of 21 first came close to Khan in 1975. They remained in relationship for about two months. His mother also tried to have an arrange marriage between them.Most well known relationship was with late heiress Sita White, daughter of late British industrialist Gordon White, Baron White of Hull. They remained in the relationship for about six years having met in 1987-88. According to Sita White, Khan agreed for a child in a 1991 meeting. Tyrian Jade was born on 15 June 1992 at Cedars-Sinai Medical Center but Khan, according to White's allegation, refused to accept her because she was a girl. Khan had urged White to go for an abortion Tyrian looked extraordinarily like Khan. Later in 1997, Los Angeles court announced the verdict which was put by his former partner Sita White and her lawyer Gloria Allred that Imran Khan is the father of a five year old girl named Tyrian-Jade White. His former wife Reham Khan alleged Khan told her that Tyrian was not the only child fathered by him out of wedlock, there were four others, some of them had Indian mothers and the oldest of his children is 34 years old. In 2004, after Sita's death, Khan agreed to accept Tyrian as his child and welcomed her to join their house. On 18 February 2018, Press Trust of India reported Khan had married his spiritual mentor (murshid) Bushra Maneka.Following Imran Khan's oath as the Prime Minister of Pakistan, New York Times in an opinion editorial termed his "taking control of a country facing a looming economic crisis as observers questioned whether he had the political acumen to govern a deeply divided nation."According to Indian Express, Professor Atif Mian, who was appointed to Pakistan Prime Minister Imran Khan's Economic Advisory Council was made to step down. Initially, the government claimed it would stand by the Princeton-based economist, only to go back on its word when obscurantist religious groups made an issue of his Ahmadi background. Pakistan's political tomorrow is certainly uncertainly under Khan's premiership. Possibly the nation has now ridden on a camel's back!

Related Articles
Where Those Women Rights Activists Have Gone ...
Bangladesh Urgently Needs International ...
Media Bias, Political Polarization and ...
Ziad Abdelnour: A Profile in Insight, Hope, ...
Antisemitism, Anti-Zionism and Enemies of ...
From Hitler Restaurant to Sex Hotel and a ...
Denying the Allegations of Forceful Conversion
Has Saudis Officially Abolished Slavery Really?
North Korea Should Not Miss the Opportunity
After SAARC Is BIMSTEC and What Is Next?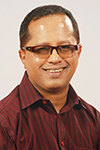 Salah Uddin Shoaib Choudhury is a seasoned editor, writer, columnist, author, and peace activist in Dhaka, Bangladesh. He is also an editor & publisher of Weekly Blitz www.weeklyblitz.net The Bangladesh journalist is the recipient of various awards including "PEN USA Freedom to Write Award 2005" and "AJC Moral Courage Award 2006."