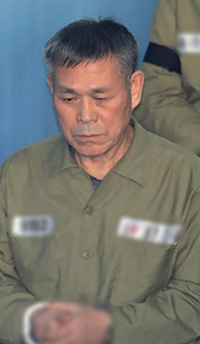 Dr. Jaerock Lee of Manmin JoongAng Church in Seoul
Dr. Jaerock Lee, founding pastor of Manmin JoongAng Church in Seoul, was sentenced 16 years of jail term at his appeal court on May 17, 2019, South Korea's mass circulation daily JoongAng Ilbo reported on the same day.The daily said the term was one year heavier than he was originally sentenced.Dr. Lee was suspected of habitually raping several of his church followers for the last decades or so.
Earlier, the 75-year-old pastor was sentenced 15 years of jail term at the previous trial. He denied the court charges and appealed to the higher court.He has been leading one of the largest churches in Seoul since he founded his own church decades ago. The number of his church now reaches over 130,000.Dr. Lee was also ordered to undergo 80 hours of sex education lessons and training. He was charged with raping as many as nine of his own church female followers more than 40 cases over the last years.