Asia-Pacific
"Korean Trade Fair in India 2019" Huge Success
By Tahir Khan
Bombay Correspondent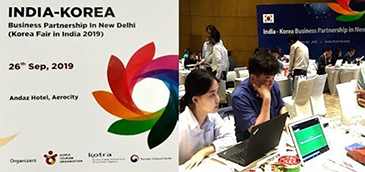 "Korean Trade Fair in India 2019"
Korea Trade Investment Promotion Agency (KOTRA) organized a trade fair at Andaz Hotel New Delhi in India on Sept. 26, 2019.The motive of the fair was to promote mutual prosperity and corporation between both countries by increasing the trade volume and Korean brand in India. The fair hosted by Korean Cultural Center India, Korea Tourism Organization, Korea Defense Industry Trade Support Center along with Indian Chamber of Commerce and Industry.The fair provided a platform for marketing, investment and analysis for Korean startups and medium and small scale companies and also employment generation for Korean applicants. Approximately 40 South Korean companies participated in the events from various fields which included medical, engineering, cosmetics, bio, healthcare, and e-commerce.The fair provided B2B meetings with potential suppliers, offering detailed analysis of products.The Korean Tourism Organization (KTO) was also present there. It provided necessary information to the Indian tourists so that they could experience Korean culture and lifestyle including tourist sites and accommodations in Korea.The event also held various cultural activities for the young crowd just to increase the social interaction. They introduced Korean culture, language, and tourism in the activities. Games and quiz show made the fair more colorful for fun loving youth. At last Korean pops made the night more jubilant.The fair was quite impressive in it's motive and ended up in friendly atmosphere.

Related Articles
Babri Mosque Demolished on Dec. 6, 1992
Legitimacy of Kashmir Struggle of Independence
The Tamil and Sinhalese Conflict
Postmortem Is Over
Iraqi Scribe Stands Up to US President
Bhopal Gas Disaster Dec. 3, 1984
Afzal and Advani
Moon versus Manhole
Pawn Has Gone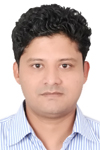 Mr. Tahir Khan serves as Bombay correspondent for The Seoul Times. Based on Bhopal, India he covers Bombay and other areas. He studied computer, journalism and biology at universities. He writes on various topics like world politics, currents events, news analysis and science.