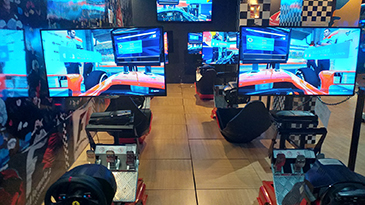 While the real cars are parked up, drivers and teams head online.
tipsters a clue as to how future races may pan out
It didn't take long for the enforced shutdown of sports all over the world to lead fans to begin demanding an alternative to their regular fix of daily action. Despite having to cancel many of its own live events, Esports organizers have already been teaming up with the likes of F1 and the UCI in order to provide viewing experiences which are wowing even those viewers who were initially dubious. Although it's unlikely that the Esports versions of Formula 1 or cycling are about to supersede the real McCoy just yet, they may be providing organizations with food for thought where extra revenue spinning ventures are concerned. Here's an insight into which sports have gone online so far and which ones may follow suit in the future.
F1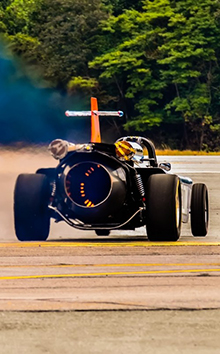 F1
With more celebrities undoubtedly ready to step up to the plate to battle their racing heroes, virus or no virus, F1 Esports events may become a staple of the racing schedule.All bets are off regarding when the next live Formula 1 race will take place, with most of the F1 calendar in tatters. However, the technologically minded sport has moved quickly to provide fans with an alternative viewing opportunity, with the Bahrain GP being transformed into an Esports spectacle involving current drivers and big names from the Esports world as well as some famous celebs. The race was reduced to just 14-laps but produced more drama than most F1 races do in the space of a whole season. All odds went out the window as former pro driver Johnny Herbert shot from 16th on the grid to first going into the first corner, only to have a time penalty levied on him. Meanwhile, current F1 star Nico Hulkenberg crashed into a wall on the first lap. Eventually China's Guanyu Zhou ran out the winner, the 20-year-old youngster giving sports tipsters a clue as to how future races may pan out during life under corona virus.
Football
Football players have been some of the very early advocates for Esports, with the likes of Premier League star Christian Fuchs even owning his own Esports team.Therefore, it wasn't too much of a surprise when, instead of playing behind closed doors, some professional teams took their scheduled matches online. Such was the case with the Seville derby in Spain, between Sevilla and Real Betis, who decided to play their cancelled game on FIFA 20 instead, with players Borja Iglesias and Sergio Reguilon manning the controls for the respective teams.
Cycling
Virtual racing in cycling is nothing new with platforms such as Zwift having long provided online environments for riders all over the world to compete as long as they have a bike, a computer and a bike trainer (a treadmill designed especially for bikes).The amazing thing about this for amateur riders is that they can join virtual races organized by real life cycling pros such as Annemiek van Vleuten and Simon Yates; an experience they would never otherwise dream of getting.
Which Other Sports May Follow Suit and Which Probably Won't?
Sedentary sports and machine aided sports that require little mobility are the ones most suited to making the transition to the world of Esports, meaning that there could well be scope for the likes of darts, other motorsports or running to transfer into online spheres.However, when it comes to the likes of the endangered multisport 2020 Olympics in Japan or combat sports such as Taekwondo the likelihood of anyone being interested in an Esports version would probably be slim.