Asia-Pacific
Letters from Dhaka
Has 'Big Brother' India Failed to Perceive the People's Voice?
By MA Hossain
Bangladesh Correspondent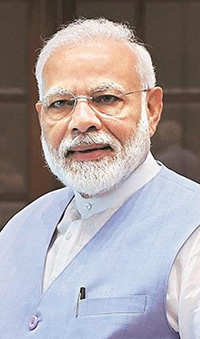 Mr. Narendra Modi, the prime minister of India
India and China, the two nuclear-armed Asian giants were in a significant escalation of a weeks-long standoff at Galwan valley in the western Himalayas. Nepalese people are becoming furious with India as regards transgression of borders demarcation. Pakistan has intensified border skirmishes along with Jammu and Kashmir border. Bangladesh has got duty-free access to 97 percents of its exported products. More so, China becomes the strategic development partner of Bangladesh. Sri Lanka is already in the debt trap of China and becomes the strategic partner of defense, and economy now why the South Asian theatre is in turmoil and engaged with "rivalry neighborhoods" policy.In South Asia, India is a big and strong, powerful nation. As a mighty nation, they have huge responsibilities for the neighbours, which will pave the way for peace and balance with this region. We heard about "neighbourhoods first" policy from Mr. Narendra Modi, the prime minister of India. But it is only a saying. India beleaguered Nepal for six days during the earth quack crisis in 2015. That blunder of India turned Nepalese people into foes from friends. All Power nations in the world are looking for opportunities to scramble for enlarging with new allies. China took the chance and bagged Nepal with its bloc. India should have been felt the pulse of the Nepalese. In my opinion, India ignored the people's voice in to Nepal and tried to tie up with political power only in the past.Birth of India and Pakistan were nothing but a mockery. The only cause of the creation of the two nations was the eagerness of power of the leaders during that time. Neither Pakistan became an Islamic country with sharia law nor India became the only land for Hindus where India is a secular country. Indian politicians always undermined Pakistan Army and tried to develop a relationship of to between Pakistani politicians. But in reality, significant percent of Pakistani people are with their Army. That's why the Army has a strong influence on defense and foreign policy. Here also, India failed to listen to the people's voice. Prime Minister Narendra Modi paid a sudden visit to ex-PM of Pakistan Nawaz Sharif on the eve of his birthday in a bid to cool down strain relations between two rivals. But that agitated Pakistan Army and rest we all know. From history, we can see leaders of both sides tried to exploit the people with communalism for their smooth stay in power. That's why Pakistan is now a failed state, and India, we will conclude from with the end of this article.Government to government relations between India, and Bangladesh are at ever best. But people of Bangladesh need equal water sharing, restrained attitudes from BSF, equal trade opportunity, no stark meddling in national politics. We remember and recognize the contributions of India in 1971. But the post-71 generations also observed the way India walked out from Bangladesh bloc on Rohingya crisis with Myanmar. They also tally, how many Indians were killed by the Bangladeshi border guards last decades? Why our pharmaceutical products are barred from exporting to India by its government? During the crisis period of the onion(2019), rice(2008), fertilizer (2004), India always shown their noncooperation. Bangladesh has given everything that India needs, but peoples of Bangladesh are now checking their balance. They may think otherwise, India took an advantage in 1971 and flash their double-faced attitude afterward. Only two countries were restrained themselves from voting against Myanmar on the Rohingya crisis in the United Nations resolution. India must not ignore the voice to the people of Bangladesh who instated Bangladesh Awami League in power. Father of the nation of Bangladesh, Bangabandhu Sheik Mujibur Rahman belongs to this party. He declared the foreign policy" friends to all menace to none" that we still follow. But at the same time, we must remember his ideology-" I don't want prime ministership; I want to make my people smile". His party is in power, and his daughter is the present Prime Minister of Bangladesh, who always gives priority to the people's demands like her father.From the Mohavarat or Ramayana, we learnt the strained relations between India and Sri Lanka. Two nations differed from their religious beliefs. Indian Hindus confess Ram as Lord where Sri Lankans profess Rabon. Over time, both the countries had chequered relations of between influence, economy. India's instigation on a bloody war between Tamil and Sinhalese tribes had scathed the heart of the SriLankans. Now China took the opportunity and became a reliable strategic partner.Coronavirus pandemic has put super power's order at stake. Now China is emerging as a superpower contrasting with the United States. So this is the high time for China to constrain the US allies. As a non-aligned nation, India has always sought to balance the influence of superpowers. Still, now Delhi has built closer political, and defence ties with Washington and the US has become one of India's top arms suppliers. India also aligned it's interesting much more strongly with Japan, Australia and ASEAN. Indian alignment with anti-China blocs has stoked the deterioration of Sino-India relations. The convergence of Indian and American geopolitical interests has compelled China to be aggressive on India. Some ruling party leaders in India have called for a boycott of Chinese goods. This tactic was successful during 1947 against British occupants. Because that movement had a mission - freedom from the British colony, but what is the purpose this time against China. Maybe confused because at first ruling party leaders should ensure the supply of cheap rated products like China then calls for a boycott, and that would be meaningful. Despite the tensions, India received 750 million dollars from the China-led Asian Infrastructure Development Bank to cope with the effects of Covid-19 on the poor and vulnerable groups. India is the dependent on China regarding power sectors, electronic households, various raw materials. So here, bigwigs of the ruling party are missing the pulse of Indian people.The conflict between China and India will not bring any benefit to their neighbors. Instead, both countries are not capable of engaging each other. War is nothing but destroying money and lives. So if they listen to their people, definitely they will be in the right track and settle all the problems diplomatically. Both sides must keep their demagogue's mouth shut. Asian regional leaders must come to a consensus for avoiding the next "water war" shortly.M A Hossain, a political and defense analyst writes on diversified topics in Bangladeshi and foreign newspapers .
writemah71@gmail.com

Related Articles
Ideological Warfare: Conception, ...
Al-Qaeda, Global Terrorism and Threat to ...
Iran: Reshaping the Regional Politics in the ...
Bangladesh: Hefazat-e-Islam and Militancy
Turkey Emerges as the Global Power
Opportunity Looms over Rohingya Repatriation
Pompeo's Al-Queda Conspiracy and Bangladesh
Asia: The Game-Changer for the Superpower
Covid-19: The Job Crisis Is Deepening Globally!
What Options Left for North Korean Leader Kim ...
New Dimension in South Asian Regional Politics ...
Superpower Conflict : World Order Is at Stake!
The Creation of "Koryo Union" Is the Only ...
N. Korea: No More Threat to World Peace and ...
Singapore Summit: Historic Aagreement, ...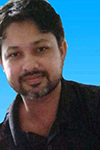 M A Hossain, a political and defense analyst, writes on diversified topics in Bangladeshi and foreign newspapers. He has served in the United Nations. His articles are already featured in prominent newspapers like, South China Morning Post, The Arabian Post, The National (UAE),The Seoul Times, Modern Ghana, The New Nation, Malaysia Today, The Al Bilad(S.Arabia), The Financial Express, The Asian Age, South Asia Journal, etc. He can be contacted at: writemah71@gmail.com