America
Immigration: Roberts' Emotion about DACA "Betrays" Trump
Special Contribution
By Domenico Maceri

Immigration: Roberts' Emotion about DACA "betrays" Trump"Since 2012, DACA recipients have enrolled in degree programs, embarked on careers, started businesses, purchased homes, and even married and had children, all in reliance on the DACA." That's how U.S. Supreme Court Chief Justice John Roberts, writing for the majority, explained the 5 to 4 decision which blocked Donald Trump from eliminating the program which benefits "dreamers," young people brought to America by their parents without legal authorization. These are individuals who grew up in the United States and are for all intents and purposes American citizens, except for the necessary legal documents. DACA (Deferred Action for Childhood Arrivals), Barack Obama's 2012 executive order, granted protection to these individuals by offering them a temporary residence permit, renewable every two years. Essentially, it is a "green card," legal temporary residency in the U.S., without a pathway to citizenship.It's conceivable that when Roberts wrote these words, he was thinking of one of these young people in particular. Luis Cortes Romero, a member of the team of lawyers who fought to save the program, is himself a DACA beneficiary. Born in Mexico, Cortes Romero was brought by his parents to the U.S. without legal immigration documents when he was only one year old. After many sacrifices, he managed to graduate from law school at the University of Idaho, where he studied without legal residency and without hope of practicing his future profession. Then in the second of his three years of study, DACA was put in place by Obama. Cortes Romero applied and managed to qualify, obtaining temporary legal residency. After graduation, he began to practice law, defending individuals whose personal situation he knew first hand. Cortes told Democracy Now, the progressive American television network, that he was sure the stories of so many young people like him had an impact on Roberts' thinking as he made his decision to hand Trump a serious defeat.Yet, it is not a total defeat, because the 45th president could try again to repeal DACA, even though it would obviously take time. In his decision, Roberts stated that Trump's lawyers did not present legally valid reasons for revoking Obama's executive order. Trump's reaction was predictably disappointed, especially considering that five of the nine Supreme Court justices lean right, having been appointed by Republican presidents. The "traitor" in this case was Roberts, appointed by George W. Bush in 2005, who, according to Cortes, used legal arguments but also his emotions for the decision.Roberts was not the only one who used extralegal arguments. Justice Sonia Sotomayor, who voted with the majority, made reference to an aspect that directly affects politics. Sotomayor points out that Trump expressed animus towards Hispanics, something that the majority did not include in their decision. She specifically points to some of Trump's well-known language that characterize Hispanics as "criminals," "drug dealers," and "rapists." Sotomayor knows very well that, from a legal point of view, her dissent is only valuable to underscore the political behavior of the 45th president.Justices Clarence Thomas and Brett Kavanaugh, two of the four judges who voted in support of Trump's repeal effort, also disagreed, making their arguments in legalese, fully accessible only to scholars. Thomas, however, betrayed himself when he acknowledged that the law gives the Attorney General the power to protect certain foreigners from deportation for "humanitarian" reasons. Thomas does not ignore the tragic situation "dreamers" find themselves in. If deported from the United States, they could end up in their native country, a place they barely know. Thomas later stresses legal arguments, claiming that Obama's executive order has created a new class of immigrants by granting them benefits not supported by law.Roberts counteracted, citing humanitarian and practical repercussions that the Trump administration did not consider as it tried to end Obama's executive order. He specifically points out that in the eight years of DACA, beneficiaries have created families and their 200,000 children born in America are fully-fledged American citizens. He also makes reference to the practical value of the "dreamers'" contributions, since they generated more than $215 billion in economic activities and $60 billion in tax contributions to the treasury coffers in ten years. Dreamers, after all, are young people with jobs, and therefore contribute significantly more with their new status as legal residents.Supreme Court justices must be objective and base their decisions on the law. Yet, they are human beings as well as "political animals" because they are appointed by presidents who have a certain ideology. The DACA ruling clearly demonstrates this. Roberts, as Chief Justice, is however also concerned about the reputation of the Supreme Court. Attacks on judges by politicians, particularly Trump, have eroded the credibility of the Supreme Court. In 2016, 48% of Americans approved of the Supreme Court, yet there is hope. Now the figure has risen to 58% and is back on positive ground. Also, a recent poll tells us that 64% believe the Supreme Court uses legal arguments to determine its rulings. We will see whether Roberts continues to be the tie breaker with other important cases currently under consideration, such as abortion and the release of Trump's tax returns information.
Domenico Maceri, PhD
Cel/Messages 805-748-3590
dmaceri@gmail.com

Related Articles
Julián Castro's Monolingualism: a ...
Biden's Immigration Plan: Between Trump and ...
Legal and Illegal Immigration: A Winning Hand ...
World Cup: Beyond the Soccer Field
John Kelly's Fails English and History
Trump's Tiny Heart and DACA's Repeal
Yesterday's Immigrants: Better Than Today's?
Trump's Alternative Reality on Immigration: a ...
Kaine's Español: Not Just Empty ...
Immigration: The Supreme Court Hands GOP a ...
Trump's Tax Returns: Our Business?
Trump's Wall is Full of Holes
Angry Latino Voters Will Deny Trump the ...
Bilingualism and US Presidents
Cruz: A "Canadian" for the US Presidency?
Spanish in the US: Just an Immigrant Language?
US Border Enforcement Bil Too Tough, Unwise
Freedom of Speech in English Only?
The GOP: No Guest Worker Program?
Tancredo: the Ugly Face of the GOP?
Rights for Illegal immigrants?
Healthcare for All?
No English, No Service?
When Language Knowledge Means Security
Enough Undocumented Workers?
Bilingual Principals?
Domestic Workers: Family Members?
Mexico in US
Tongue-Tied Bush?
Is Immigration a Local Affair?
Voting Rights in Español
Profiting from Illegal Immigration?
Job Safety for All?
When English Only Discriminates
Border Control with Songs?
Guilty Parents, Innocent Children?
Only One Language for America?
George Bush: Already Lame Duck?
A Comprehensive Immigration Bill That Works
Language as Integration
Driving in English Only?
Illegal Workers Saving Social Security?
Learning Languages the Easy Way?
English-Only Laws: Why?
Arnold Schwarzenegger: Pete Wilson II?
Language Fluency Means Security
Stingy Government But Generous People


Other Articles by Domenico Maceri
Julián Castro's Monolingualism: a ...
Biden's Immigration Plan: Between Trump and ...
Legal and Illegal Immigration: A Winning ...
World Cup: Beyond the Soccer Field
John Kelly's Fails English and History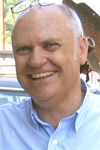 Domenico Maceri, Ph.D., UC Santa Barbara, teaches foreign languages at Allan Hancock College in Santa Maria, CA. His articles have appeared in many newspapers including Los Angeles Times, Washington Times, Japan Times, and The Seoul Times. Some of his stories won awards from the National Association of Hispanic Publications.