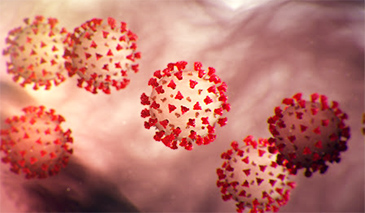 COVID-19
The best virologists of the world, participating in the International Conference COVID-19 on Sept. 30, 2020, will unite to establish a new information source to spread accurate reports on the novel coronavirus.Following the conference, a working group will be created formed of opinion leaders in virology, renowned professionals both in their countries and worldwide.The working group is aimed to develop recommendations and tools to overcome the global crisis caused by the COVID-19 pandemic as well as to collaborate on the development of the most effective COVID-19 treatments.While preparing the International Conference COVID-19, we were negotiating with prominent scientists whose opinion on the new coronavirus is contrary to that of WHO. They refused to participate in the conference, seeing that the World Health Organization was on the list of participants.WHO repeatedly hid the facts and provided inaccurate information about COVID-19:
- the pandemic was announced only on March 11, while information about disease growth in Wuhan and China had been spread since December 2019;
- WHO reported that COVID-19 was not transmitted from person to person until mid-January when the virus broke out of China;
- WHO accepted that its experts were not let in Wuhan until mid-February. However, due to its experience of SARS 2002-2003, it was very well aware that China may conceal information about infections from the international community.Months of hesitation allowed the infection to spread from China to the world.US President Donald Trump terminated funding WHO in May, demanding reform of the organization.WHO will not be attending the International Conference COVID-19. Their attitude is clear to the world.The world needs an alternative source of information about COVID-19, outside countries, and corporations' political and economic interests. Such a source is going to be the working group formed of the participants of the International Conference COVID-19, the worlds leading virologists.Starting Oct. 10, 2020, the group is to distribute press releases covering the global coronavirus context.
Inquiries can be made at
press@education-forum.com