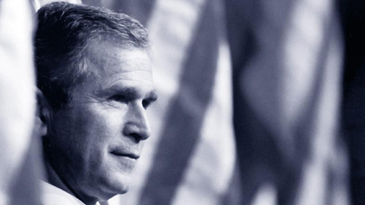 US President George W. Bush
The start of President George W. Bush's second term would be a good time to correct one of the mistakes of his first term: his refusal to test in give-and-take negotiations North Korea's repeated offers to trade its nuclear weapons program for energy assistance, some equivalent of a nonaggression pact and eventual normalization of relations.There were encouraging signs this week that a change of policy on North Korea might be in the offing. One positive portent is a personnel change at the State Department. Another concerns trips to North Korea by prominent members of Congress. Promising as these indications of a fresh departure may be, they cannot bear fruit unless Bush alters his approach to the threat of more and more North Korean nuclear weapons.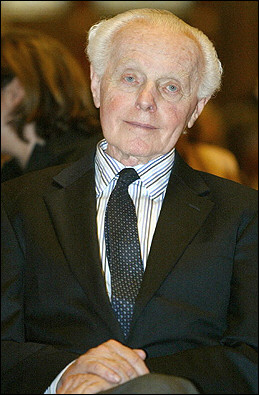 Rep. Tom Lantos of California
The refusal of ideological hard-liners in the administration to test the authenticity of Pyongyang's requests for a grand bargain on both its missiles and nuclear programs has worried two key Asian allies, South Korea and Japan, while unnecessarily inflating the regional influence of Beijing and Moscow. That same stubbornness — emanating from the offices of Vice President Dick Cheney and John Bolton, undersecretary of state for arms control and international security, has also frustrated members of Congress on both sides of the aisle.
.
The chances for genuine negotiations with the North are almost certain to improve with the departure of Bolton, who thwarted efforts by the departing secretary of state, Colin Powell, to explore a deal with Pyongyang. This is so even though his replacement is Robert Joseph, who worked at the National Security Council and was responsible for Bush's false claim that Iraq had purchased uranium ore in Africa.It is also good news that Rep. Tom Lantos of California, the highest-ranking Democrat on the House International Relations Committee, led an American delegation to Pyongyang this week. Lantos has been highly critical of the North Korean regime. He said he told his hosts in "blunt and realistic" terms that the United States is ready to negotiate a verifiable, comprehensive deal giving the North security guarantees, diplomatic recognition, and economic aid if Pyongyang dismantles its nuclear weapons program.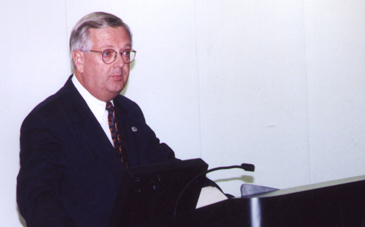 Rep. Curt Weldon of Pennsylvania
A day after Lantos left, Republican Rep. Curt Weldon of Pennsylvania, who has criticized the administration's inflexible stance in negotiations, led another delegation to Pyongyang. Weldon is on record backing a realistic bargain to remove the nuclear threat from North Korea.Weldon, Lantos, and Rice have cleared the path for Bush. It is now up to him to cut a deal with North Korea.
The above article is from the Boston Globe