Asia-Pacific
Letters from Malaysia
Cohabitation Before Marriage: A Solution to Divorce?
By Nanthini Rajarethinam
Special Contributor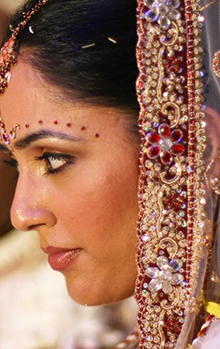 Tying the knots in Southeast Asia
As I was scrolling a page on the website, I was thinking about the increasing number of divorce cases that I had received from January 2021. I had finally realized the reason why western couples cohabit for a few years before tying a knot with their partners. Marriage is a completely different life compared to single life. In other words, the environment that we live in before marriage in the comforts of our parents' homes is completely different from the environment that we live in with our partner after marriage. Divorce happens when the partners are unable to accept the changes in their lifestyle after marriage with their partners since their partners are not their parents or siblings who would be able to accommodate their needs and wants. In other words, we cannot expect our partners to behave like our parents or siblings.It is an undeniable fact that Asians have not deviated from arranged marriages even in this era. The idea of an arranged marriage would still exist in the future. However, the concept of arranged marriages should change for it to succeed. What is the change that I am talking about? Firstly, let us look into the concept of an arranged marriage. An arranged marriage is arranged by our elders wherein the potential marriage partners will be introduced to each other in a meeting and then they would begin to develop their relationship by dating like couples in love to familiarize themselves with their partners for a few months before their weddings are fixed. However, this concept of arranged marriage has still faced failure over time because the partners are unable to adapt to living with their marriage partners once they are married. Although the concept of arranged marriages has developed into the potential partners being allowed to mingle with each other for a few months before getting married, however, this evolved concept is still insufficient to promise a successful arranged marriage since married partners are unable to adapt to life with their partners after marriage.Hence, a thought popped into my mind. Why do Western couples cohabit before getting married to their partners? This is because they have come to the realization that cohabitation allows them to decide as to whether they can adapt to living with their partners before marriage for long. I have come to realize that the Western community had recognized the reason for the increase in divorce rates in their countries. The main reason being that they are unable to adapt to the lifestyle of their respective partners and hence they suffer from a difference in opinions as to how to run their household and their lives after marriage. Because the cost of marriages is increasing every year, Western couples have resorted to cohabitation before marriages to enable them to decide whether they have chosen the right life partners for themselves before the legalization of their relationships. Also, Western countries have recognized children who were born during the cohabitation periods as being legitimate. It has been reported in 2018 that fewer couples are tying the knot as the number of marriages slightly dropped in 2017 compared to the previous year 2016. Malaysian Statistics Department chief statistician Datuk Seri Dr. Mohd Uzir Mahadin said the number of marriages decreased from 200,274 in 2016 to 190,532 last year 2017, which also reflected in the nation's crude marriage rate (CMR). "The CMR per 1,000 population declined from 6.3 percent (2016) to 5.9 percent (2017)," said Mohd Uzir in a statement on the Marriage and Divorce Statistics Malaysia 2018. CMR is the figures of marriages that occurred among the population of a given geographical area during a given year, per 1,000 mid-year population of the given geographical area during the same year. The number of marriages among Muslims and Non-Muslims community, said Mohd Uzir, declined by 6.1 percent and 1.8 percent respectively last year in 2017 compared to 2016. "Number of marriages among Muslims recorded in 2017 was 134,008 compared to 142,712 registered in 2016. "Subsequently, CMR per 1,000 Muslim population decreased from 7.4 (2016) to 6.8 (2017). "Similarly, non-Muslim marriages declined by 1.8 percent 56,524 in (2017) from 57,562 in 2016. "Thus, CMR per 1,000 non-Muslim population decreased from 4.7 (2016) to 4.5 (2017)," he said. Mohd Uzir said the general marriage rate for men per 1,000 unmarried males aged 18 and above last year 2017 stood at 47.2 percent. The general marriage rate for women per 1,000 unmarried females aged 16 and above for the same, he said, was 44 percent. "Last year 2017, people aged between 25 and 29 recorded the highest number of marriages which is 41.3 percent for men and 40.2 percent for women respectively," he said. The number of divorce cases also recorded a decline last year in 2017. Mohd Uzir said the number of divorces improved by 3.2 percent from 51,642 (2016) to 49,965 (2017). The crude divorce rate (CDR), however, remained at 1.6 per 1,000 populations despite the drop in the number of divorces. "The number of Muslim divorces recorded in 2017 was 39,709 compared to 41,030 (2016). "Consequently, CDR per 1,000 Muslim population decreased from 2.1 in 2016 to 2.0 the following year (2017). "Number of divorce cases among non-Muslim couples also registered a 3.4 percent decline from 10,612 (2016) to 10,256 (2017)," he said, adding that the CDR per 1,000 non-Muslim populations slightly improved to 0.8 last year (2017) from 0.6 in 2016. The general divorce rate for males per 1,000 married males aged 18 and above was 6.5 percent last year (2017). This is slightly lower compared to the general divorce rate for females per 1,000 married females aged 16 and above, which stood at 7 percent during the same year. "People aged between 30 and 34 recorded the highest number of divorce cases, which are 22 percent and 23.4 percent for males and females respectively."Now, let us look at the statistics of Divorce rates in Malaysia from the year (2018) to (2019). The number of divorces increased by 12.0 percent from 50,862 (2018) to 56,975 (2019). Thus, CDR increased from 1.6 (2018) to 1.8 (2019) per thousand population. The number of Muslim divorces recorded in 2019 was 45,502, an increase of 13.0 percent as compared to 40,269 (2018). CDR increased from 2.0 (2018) to 2.3 (2019) per thousand Muslim population. Similarly, Non-Muslim divorces increased 8.3 percent from 10,593 (2018) to 11,473 (2019). Therefore, CDR for Non-Muslim increased from 0.8 (2018) to 0.9 (2019) per thousand Non-Muslim population. The median age at divorce for males and females remained at 37.0 and 34.0 years, respectively. A similar pattern was also observed for Muslim divorcees. Meanwhile, the median age for Non-Muslim males shifted from 38.0 years to 39.0 years.Based on the above statistics, I have a proposed solution to the increased number of divorces in Malaysia. I feel that it is time for Malaysia to evolve in approving a certain type of lifestyle as accepted in Western countries. Just like the Western countries, it is high time that the Malaysian Government pass laws to legalize cohabitation among its citizens and also the offsprings created through cohabitation. This would, in my opinion, enable couples to decide as to whether they have chosen the right partners for them before the legalization of their relationships. Although Malaysia is an Islamic based country, however, the fact that Malaysia consists of a multiracial community, cohabitation would benefit the citizens as a whole in that the cost of holding marriages and the legal cost of finalizing divorce proceedings would decrease tremendously, thus benefiting the citizens of Malaysia as a whole. In terms of the cultural aspect of each race that exists in Malaysia, there is should not be a barrier to having a relationship with the other partner before marriage since marriage is only ceremonial and legal in nature in recognizing a relationship of a man and a woman. However, in weighing the pros and cons of marriages and their consequences, I would say that the cons of marriages and their consequences outweigh the pros over the years. In light of this, I strongly believe that cohabitation would be a desirable solution to divorces and an unwanted increase in the cost of holding a wedding or in finalizing divorce cases.What do you think? Citizens are free to provide their opinions on this article through the editor. Thank you.

Related Articles
Museum of Cairo -- The Mystery of the Secret ...
Michael Jackson: The Epitome of Love
1423: Joseon by Nanthini Raj
The Door -- 1999 ~ Adventure during My Teenage ...
The Three Gems
Mystic Bond -- The Immigration
Time Travel to China
"1796: The Diary of Love" by Malaysian Author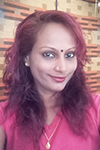 Ms. Nanthini Rajarethinam, attorney at law based in Penang, Malaysia, serves as a special contributor for The Seoul Times. She loves painting, reading, and cooking. The vegetarian lawyer is also writer of short stories. She lives with her mother.